April 2014 Newsletter
| | |
| --- | --- |
| Product Features | April 2014 |
DD Audio's new REDLINE Series as a whole is an awesome addition to the DD Family of products, but one of the pieces that really stands out is the 608. This little guy is not your ordinary 8" subwoofer. When compared to the competition, the 608 is simply bigger and sounds better. Some of the features that set it apart from other 8" woofers are it's cast basket, EROM surround, oversized triple layer spider, 2.5" high-temp voice coil, and 3-way cooling system. The 608 also features Direct Connect Lead Wires. The benefits of Direct Connect Lead Wires are explained in this months Tech Talk. With a power handling of 300-600 watts RMS and 1800 watts peak, the 608 is engineered for big bass performance from a little package.
The 608 features:
Double Stitched EROM Surrounds
High-temp 2.5", aluminum former voice coil
300w-600w RMS,1800w Peak
Triple Layer Laminated Spiders
Non-pressed paper cones
Cast aluminum basket
Direct Connect Leads
Back plate coil gap venting
3-Way cooling
Extended pole piece
100oz double stack magnet
The 600 series is also offered in 10" and 12" basket sizes with your choice of dual 2ohm or Dual 4ohm voice coils.
TECH TALK
Direct Connect Speaker Leads
Now that we've got you hip to how tinsel leads are done "DD style" in last month's DDownlow, we'll move on to the tinsel lead's next of kin, Direct Connect Speaker Leads.
Most companies go the easiest route and just slap some push terminals on there, but we're not most companies. We actually hand solder 100% copper power wire directly to the tinsel leads. The benefits of this connection type include the following:
No loss signal path by virtue of copper-to-copper connections.
Speaker terminals are not made from pure copper, most are actually steel or brass. These metals are far less conductive than copper. The effect of any connection that is lower in conductivity than the cable is that of a resistor. Class D amps favor lower impedance loads at 1 Ohm, the terminal can account for as much as 10% of the total load. This amounts to dead weight in an audio system.

A mechanical copper-to-copper connection keeps signal loss to a minimum, it is virtually impossible to measure the losses. This is better than a soldered connection. Even the best lead-free, silver alloy solders are less than 20% conductive when compared to pure copper.
Secure, vibration free connections.

The twisted wire-to-wire connection can be topped with a wire-nut or crimp-cap. The connection can be further secured with electrical tape or heat shrink. This will eliminate the possibility of vibration working loose a connection while driving or towing your ride.
Compatibility with all wire gauges Wire-to-wire connections allow a quick and easy connection to any wire type or gauge. No more trimming down large speaker wire to get it to fit into a small spring-loaded connector.
No more broken terminals.
One slip of the speaker frame when mounting in a speaker box will snap off the terminals. This happens frequently when mounting 40+ pound subs in close quarters.
No bare wire exposed.
Bare wire often extends through the hole of spring-loaded terminals. These bare wires can arc or short out to the speaker frame or to each other. Encapsulated terminal ends, in a wire-to-wire connection, eliminates this potential problem.
There you have it, American innovation at it's finest!
ddaudiotv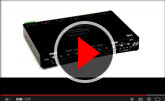 Visit our youtube channel to watch our NEWEST product spotlight video featuring our DD X1 Signal Processor. Don't forget to subscribe while you're there, and be the first to know when we upload new videos!
INSTALL OF
THE MONTH

This month, we head up to the high desert in Northern New Mexico with our install of the month. When Jason Stripling started the build on his 2007 Dodge Charger he was looking to build a system that not only played loud, but also had great sound quality. Jason has been involved in car audio for over 16 years. He said his favorite thing about DD is that whether you're looking to build a great sounding SQ vehicle or achieve loud and clean SQL, DD does it all!

He decided to go custom with the cosmetics of this install. We think Caleb, Andrew, and the rest of the McCain Mobile Audio crew did an impressive job. Jason has claimed several 1st place trophies in SQ, SPL (144.5db) events.

DEALER SPOTLIGHT

Dealer: McCain Mobile Audio
Location: Farmington, NM, USA

McCain Mobile Audio has been in business since 1999. They specialize in hi performance car audio. After years of competing in sound quality and SPL, McCain Mobile Audio has earned four World Championships with the USACI and Db Drag organizations. Also three international world records using four Digital Designs 18" Z series subs. For years McCain mobile audio has been the only store in our area to host car stereo competitions to stimulate the local car audio industry. McCain Mobile Audio is also home of team 33 which is the only car stereo club in the area.

Andrew, and Caleb tell us that Digital Designs is one of the top brands at McCain Mobile Audio. Their shop motto is "Be as upfront and honest with our customers as possible". Digital Designs' good customer service helps us achieve that with our customers. We are proud to offer DD at our store!
Find a local dealer or start shopping at DD4Life.com.
ddaudio.com |
Like us |
Follow us |

Watch us |
Follow us