May 2014 Newsletter
| | |
| --- | --- |
| Product Features | May 2014 |

Based on DD's flagship A-Series components, the BC6.5 components offer incredible audio quality at an equally incredible value. The features found on the BC6.5s are the same as you would find on other, much higher priced, high-end sound quality component sets.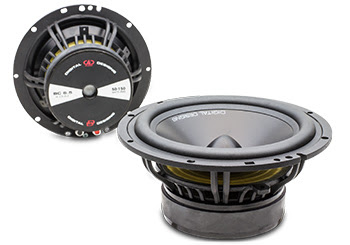 Mid Driver:
Through advanced metallurgy techniques, the BC6.5s anodized aluminum cone mid driver has been optimized with the perfect balance of weight, rigidity, and damping resulting in a driver that is able to efficiently produce a wide bandwidth of silky smooth mid range. We used a cast aluminum basket for extra rigidity, heat dissipation, and minimal parasitic magnetic absorption. For durability and installation convenience, we outfitted it with heavy duty chrome push terminals. Topping off the veritable cornucopia of performance features is the use of a shorting ring. You can't see this feature, but what it does for the driver is almost magical. It minimizes back emf and inductance resulting in lower harmonic distortion, better high end extension, better power delivery to the voice coil, and it even helps with heat dissipation.
Tweeter:
The composite design of the 30mm silk surround aluminum dome tweeter exhibits excellent transparency and resolution, and handles the high end spectrum frequencies with sonic excellence. The tweeter has a vented back for better coil cooling, better frequency response, and lower distortion. The tweeter also features a shorting ring just like the mid driver. The tweeter is able to be surface mounted with the included bezel, or it can be mounted raw for those tight factory locations.
Crossover:
The included CC1 2nd order bi-ampable passive crossover (also sold separately) is both eye pleasing with it's dual finish metal chassis and hidden speaker terminals, and highly functional. It features +/- 3db tweeter attenuation, tweeter phase shift, selectable conventional or bi-amp input mode, air core coils, and metalized film caps.
For full specs and details, click here.
TECH TALK
What about cones?
DD offers several cone options in addition to the our standard non-pressed X-11 cones. These optional cones come in variety of colors, materials, and performance categories. With all these choices, we get calls daily from customers wanting to know what cone is right for their install. While we could write an entire essay on cone materials and their attributes, for our purpose here we'll just hit the cliff notes. At it's essence a subwoofer cone must be stiff enough not to flex under power, but not so heavy as to lower the speakers efficiency unnecessarily. For each of our cones we've adjusted the strength-to-weight ratios in accordance with the cone's intended purpose.
Standard X-11 Pulp
Construction: Non Pressed Pulp
Material Options: X-11 Synthetic Fiber and Natural Fiber Blend
Advantages: Our special X-11 blend results in what is possibly the strongest pulp cone on the market with the lightest weight. Normal pulp cones will have 50-100% more weight to achieve the same strength. When you pair the X-11 strength with it's awesome transient response you get a cone that is designed to work perfectly with our recommended power ratings.

All weights are based on 12" cones with out surround*
Feather-Light Performance
Construction: Super Light Kevlar Skins with Foam Core, Reinforced Apex
Material Options: Standard Weave, Gloss Finish Kevlar
Advantages: Not only is this the lightest cone we offer, it's also more rigid than our X-11 cone. This cone type is designed for audiophile Sound Quality performance. The design provides a faster, more accurate response to your source material with the benefits of added rigidity and increased subwoofer efficiency.

Lightweight Performance
Construction: High Strength, 4 Layer Composite Cloth with 50% thicker Core than Feather-Light, Reinforced Apex.
Material Options: Standard Weave Gloss Finish Kevlar and Standard Weave Gloss Finish Carbon Fiber
Advantages: Ultimate strength-to-weight ratio. For the Lightweight Performance cones we use a bottom layer of Kevlar, a middle layer of Rohacell, and a top layer of Kevlar or carbon fiber. This design provides over twice the cone strength of the feather-light and X-11 cones; while still being virtually the same weight as our X-11 cone. Lightweight Performance cones are great for SPL and SQ competitors or high output street systems where amplifier power levels are expected to exceed the woofers RMS ratings.
Strength Performance
Construction: Highest Strength, 5 Layer Composite Cloth with 50% thicker Core than Feather-Light, Reinforced Apex
Material Options: Large Weave Dry Finish Carbon Fiber, Large Weave Dry Finish E-Glass
Advantages: If you plan on pushing your woofers past the limits of sanity, you'll need to build them as strong as possible. The Strength Performance cones start out with the same 4 layer design as the Lightweight Performance cones, with an additional top layer of composite added before the vacuum forming process. This makes the cone almost incapable of flex even under the most extreme applications.
ddaudiotv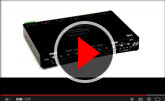 Visit our youtube channel to watch our NEWEST product spotlight video featuring our DD X1 Signal Processor. Don't forget to subscribe while you're there, and be the first to know when we upload new videos!
INSTALL OF
THE MONTH

This months install comes from John Rasmussen of Cedar Falls Iowa. John wanted to build the best system possible for his 1972 Monte Carlo. After doing countless hours of research he decided to go with Digital Designs. Once he had acquired all of the equipment he needed he began the process of completing the amazing install you see here. After almost a year of working on it his system finally completed and John is ready to hit the show circuit, and share it with the masses. We are sure you will be as impressed with this install as we are. Congrats to John on a job well done!

DEALER SPOTLIGHT

Dealer: Hotwired Car Audio
Location: Northeast, AR, USA

Hotwired Car Audio, Northeast Arkansas's largest 12 volt dealer, has been in business since 2006. They were recently looking for a new brand to offer as their showcase product line, and after weighing all their options they chose DD Audio. Since bringing DD in-house, Team Hotwired has won multiple competitions using the product. What they like best about DD is the quality of product and the level of customer service, which they said is second to none! Hotwired has been especially pleased with their customer's reception of the new REDLINE Series. The REDLINE subs make it more affordable then ever for their customers to get that DD Sound! Here is what Brandon from Hotwired had to add about DD, "We are proud to be able to offer a truly American made subwoofer that people can afford, and some of the highest quality amplifiers that money can buy."