DM2500a
DM2500a
D SERIES MONOBLOCK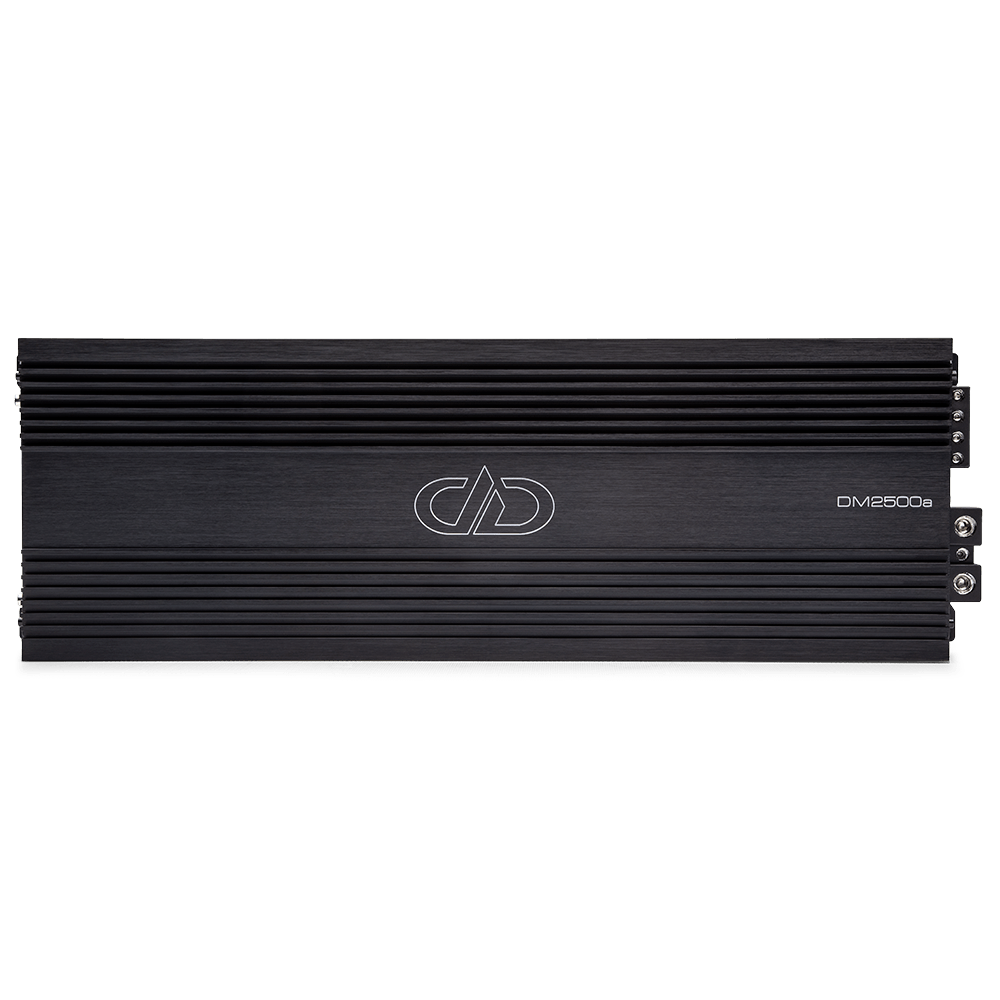 Authorized DD Audio Dealers Near You
The D Series Monoblock sub amps are designed to produce immense power from a small chassis. They're feature packed and ready to become the soul of your sub stage.
0 gauge power and ground inputs, double-sided PCBs and a remote gain control with a clipping indicator combine with an awesome price to make these some of the most usable and value packed everyday sub amps on the market.
Test Voltage:

14.4

Channels:

1

Cont Wattage @ 4ohm:

810

Cont Wattage @ 2ohm:

1400

Cont Wattage @ 1ohm:

2500

Max Current Wattage Draw – Amps:

300

S/N Ratio:

> 85dB

Dynamic Wattage:

3000

Input Voltage Sensitivity:

4 - 0.1V

Pass-Through Output:

Yes

Remote Subwoofer Control:

Yes (Remote Sold Separately)

Speaker Wire Gauge – Out:

10

Dimensions (In):

19.68 x 7 x 2

Dimensions (MM):

500 x 175 x 55

Shipping Weight (Lbs):

8

Price (USD):

625
The D Series Monoblock Amplifiers are designed to be the best amps on the market for the everyday mobile audio enthusiast looking to power subs. These monoblock amps feature compact chassis, superb sound quality, reliable circuits, and powerful output sections.
Resources