DM2500a
DM2500a
D SERIES MONOBLOCK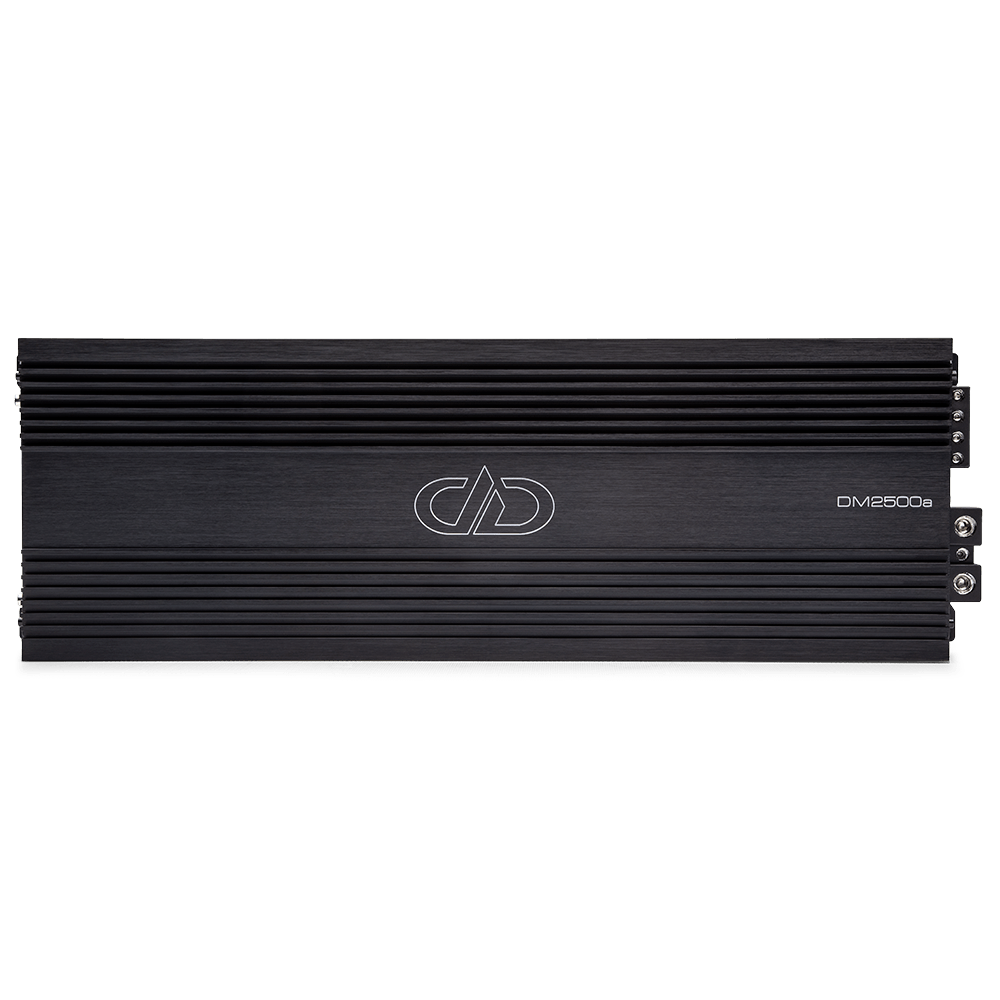 The D Series Monoblock sub amps are designed to produce immense power from a small chassis. They're feature packed and ready to become the soul of your sub stage.
0 gauge power and ground inputs, double-sided PCBs and a remote gain control with a clipping indicator combine with an awesome price to make these some of the most usable and value packed everyday sub amps on the market.
Test Voltage:

14.4

Channels:

1

Cont Wattage @ 4ohm:

810

Cont Wattage @ 2ohm:

1400

Cont Wattage @ 1ohm:

2500

Max Current Wattage Draw – Amps:

300

S/N Ratio:

> 85dB

Dynamic Wattage:

3000

Input Voltage Sensitivity:

4 - 0.1V

Pass-Through Output:

Yes

Remote Subwoofer Control:

Yes (Remote Sold Separately)

Speaker Wire Gauge – Out:

10

Dimensions (In):

19.68 x 7 x 2

Dimensions (MM):

500 x 175 x 55

Shipping Weight (Lbs):

8

Price (USD):

625
The D Series amplifiers are designed to be the best amps on the market for the everyday mobile audio enthusiast. These class D amplifiers feature compact chassis, superb sound quality, reliable circuits, and powerful output sections. They're available in several channel and power configurations assuring there is a D Series amp to power your system.
Resources