M5
M5
M SERIES MONOBLOCK AMPLIFIER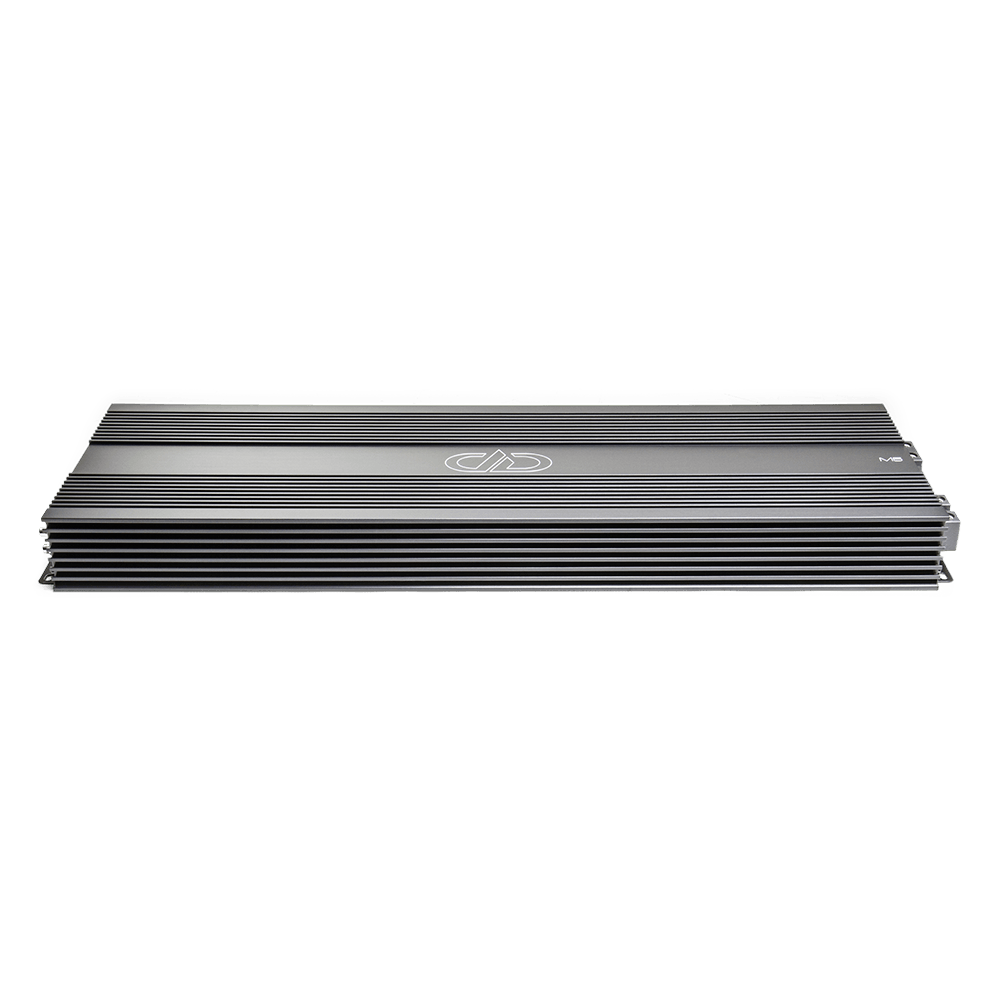 Authorized DD Audio Dealers Near You
If you're ready to take your system to the next level then the M5 is the tool for you. The M5 is based on the circuitry of our world-renowned Z2-LV amps and features a 6 transformer power supply. We designed the M5 to produce massive output with real-world input voltage levels. This amp can deliver over 6,500 Watts at 12V, over 8,000 Watts at 14.4v, and has a dynamic power rating of over 10,000 Watts! To make the M5 even sweeter, our M Series heatsink enables the M5 to have one of the smallest footprints in its power class while maintaining maximum heat dissipation. This makes installing one, or more of these monster amps as easy as possible.
For installation ease, and upgradeability the M5 features Strap mode. When using Strap Mode you're able to have two M5 in an install and control the Strapped amplifier level settings from the Main amp. You'll also be able to use a single remote gain to control both amps.
The M5 also comes with the VM-RMT remote control. The VM-RMT is a mini amplifier diagnostic center that's able to mount within arms reach for real-time performance monitoring and adjustments. From this remote, you have fine gain control, amplifier input voltage monitoring, and output clipping monitoring.
WARNING: The M5 is designed to work off real-world input voltage levels (12-14v), but you absolutely will still need an upgraded charging system to realize the true potential of this beast. At maximum output level, the M5 can require over 1000 amps of sustained/stable current. Failure to provide a stable power supply to the amp at the desired output level will often result in amplifier failure. This type of failure is not covered under warranty. So play it loud, but play it safe.
Test Voltage:

12 / 14.4

Channels:

1

Cont Wattage @ 4ohm:

N/A

Cont Wattage @ 2ohm:

N/A

Cont Wattage @ 1ohm:

6,500 x 1 @ 12V / 8,000 x 1 @ 14.4V

Dynamic Wattage:

10,000 x 1

Max Current Wattage Draw – Amps:

800

RCA Input Sensitivity (Volts):

5 - 0.15

RCA Input S/N:

> 100dB

THD:

< 0.02%

Pass-Through Output:

Yes

Remote Subwoofer Control:

Yes (Remote Included in Box)

Power Wire Gauge – In:

2 x 0

Speaker Wire Gauge – Out:

10

Dimensions (In):

27.55 x 9.05 x 2.57

Dimensions (MM):

700 x 230 x 65.5

Shipping Weight (Lbs):

37

Price (USD):

2700
The M Series has been DD Audio's sub stage workhorses for over a decade. They are ultra-high performance class D monoblocks with compact footprints and big power. The M Series has an amp for virtually every size of power application. All M Series feature our innovative LV power supply technology that gives you the most power possible from your vehicle's charging system.
Resources