Dealer Spotlight: Wired Kustoms of Cleburne, TX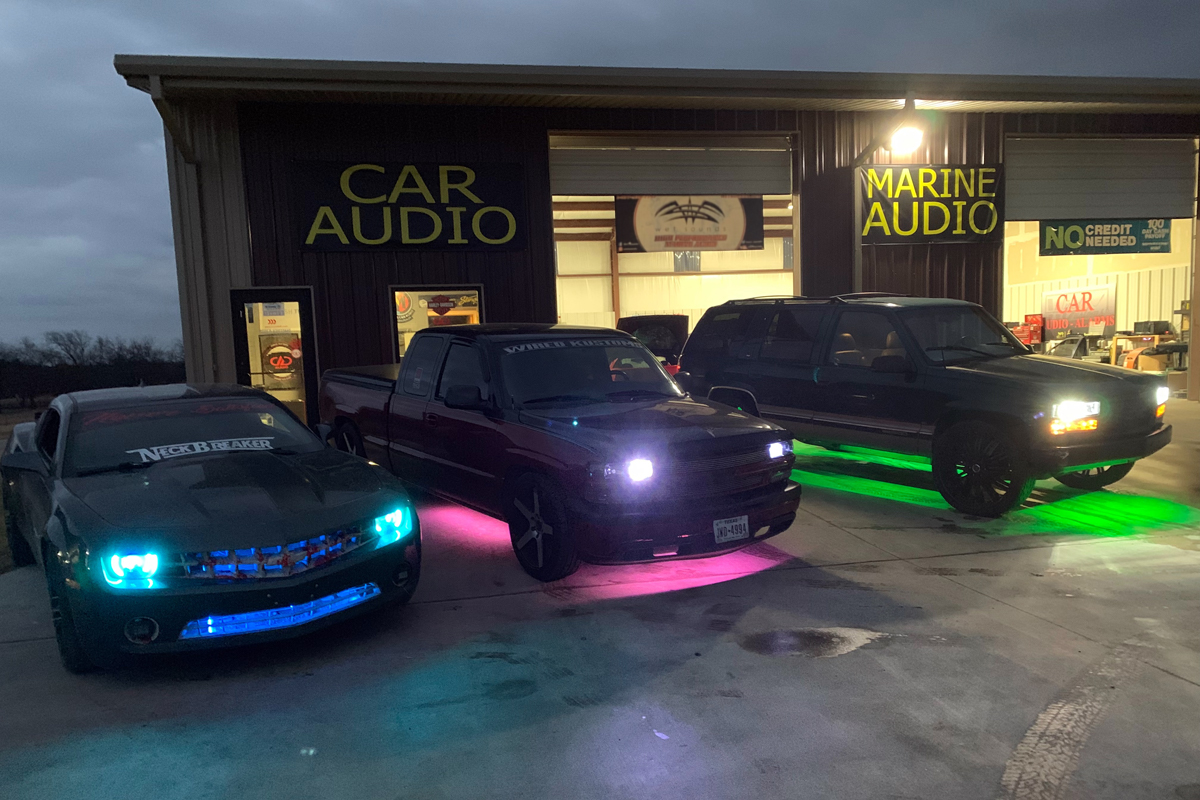 Dealer Spotlight: Wired Kustoms of Cleburne, TX
June 3, 2019
Shop Name: Wired Kustoms
Shop Location: 3443 County Road 807 Building 1, Building 1, Cleburne, TX 76031
Owner's Name: Marc Miller & Wade Hampton
DD: How long have you been in business?
Wired Kustoms: 4 years professionally.
DD: How did you get started in car audio?
Wired Kustoms: Being in a lowrider car club as a teen/young adult we had a lot of free time to tinker with our cars. I've always had a passion for car audio and would build out rides for myself, friends and family members.
DD: What made you decide to do car audio for a living?
Wired Kustoms: After leaving a career in Medicine after 12 years I decided to do what I love, car audio. I remember as a kid dreaming of owning my own stereo shop and wanted to make it a reality.
DD: Does your shop specialize in anything specific?
Wired Kustoms: We are a full custom shop that does a lot of SPL oriented builds.
DD: How long have you been a DD Audio dealer?
Wired Kustoms: We've been a dealer for DD Audio since day 1 of opening Wired Kustoms, two and a half years ago.
DD: Where did you first hear about DD Audio, and why did you decide to become a DD Audio Dealer?
Wired Kustoms: I first heard about DD Audio from online forums around 2013. I wanted our flagship brand to be a high quality product that could not be bought just anywhere, specifically online. We also wanted a manufacturer that was not just throwing their name on a product to sell, but had a true vision behind their product.