LE-M06d
LE-M06d
KILLER BASS MADE EASY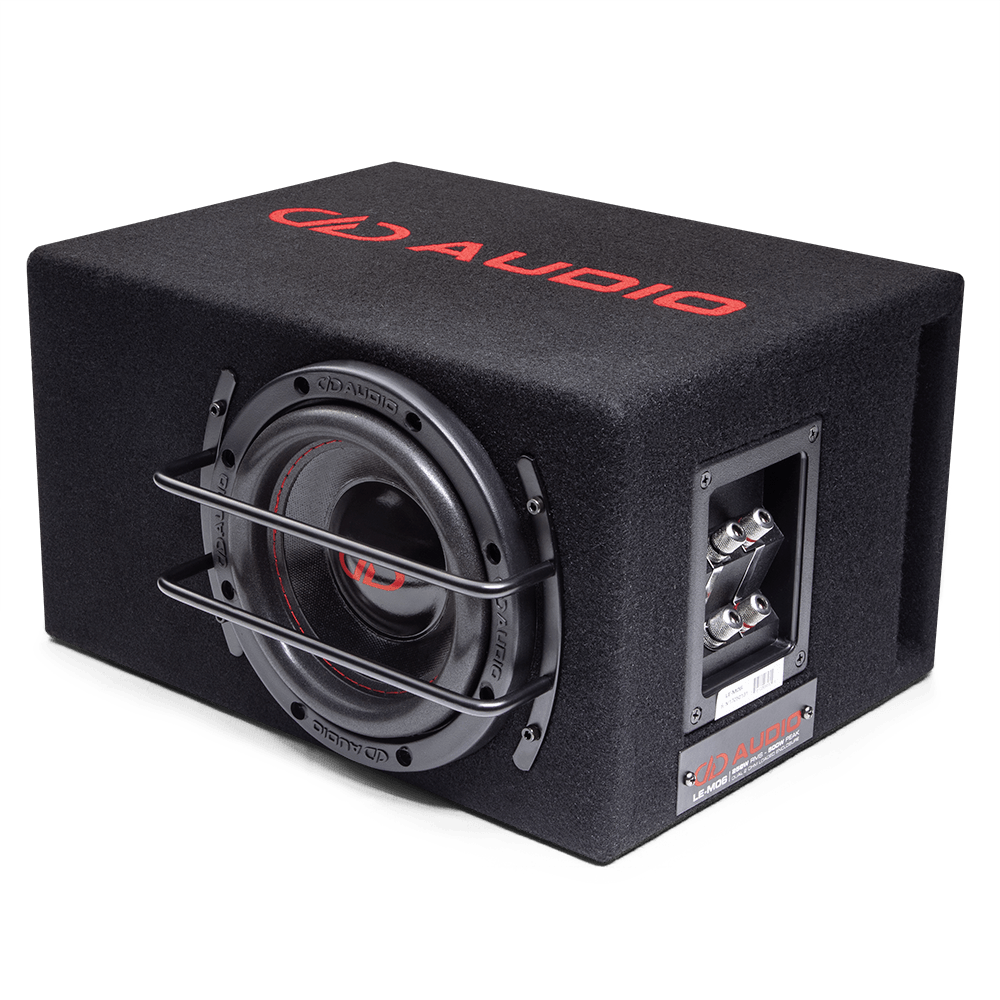 The LE-M Enclosures were all designed using our tried and true DdBox System.  The cabinets are built sturdy using MDF with fully sealed seams, and feature tuned ports designed to maximize output and minimize air turbulence at higher volumes. We loaded them with a high-efficiency subwoofer built specifically for the LE-M Series. The subs boast a powerful double stack motor, and the same high-temperature voice coils other brands use in their top of the line models.  The LE-Series enclosures provide an affordable world class subwoofer set-up for virtually any application. Proving you don't have to sacrifice sound just because you use your trunk for more than speakers.
Visit our OEM page for upgrade suggestions for your vehicle or our Adventure page for upgrade suggestions for your Motorcycle, UTV or Boat.
Driver Size (Inches):

6.5

Watts RMS:

250 - 500

Subwoofer Voice Coil Diameter (Inches):

2

Impedance:

D2

Dimensions (Inches):

14 x 8 x 10.5

Dimensions (MM):

355 x 203 x 266

Shipping Weight (Lbs):

24

Price (USD):

219

Individually
Order From Your Local Authorized DD Audio Dealer Today!
Buy Now