VO-B1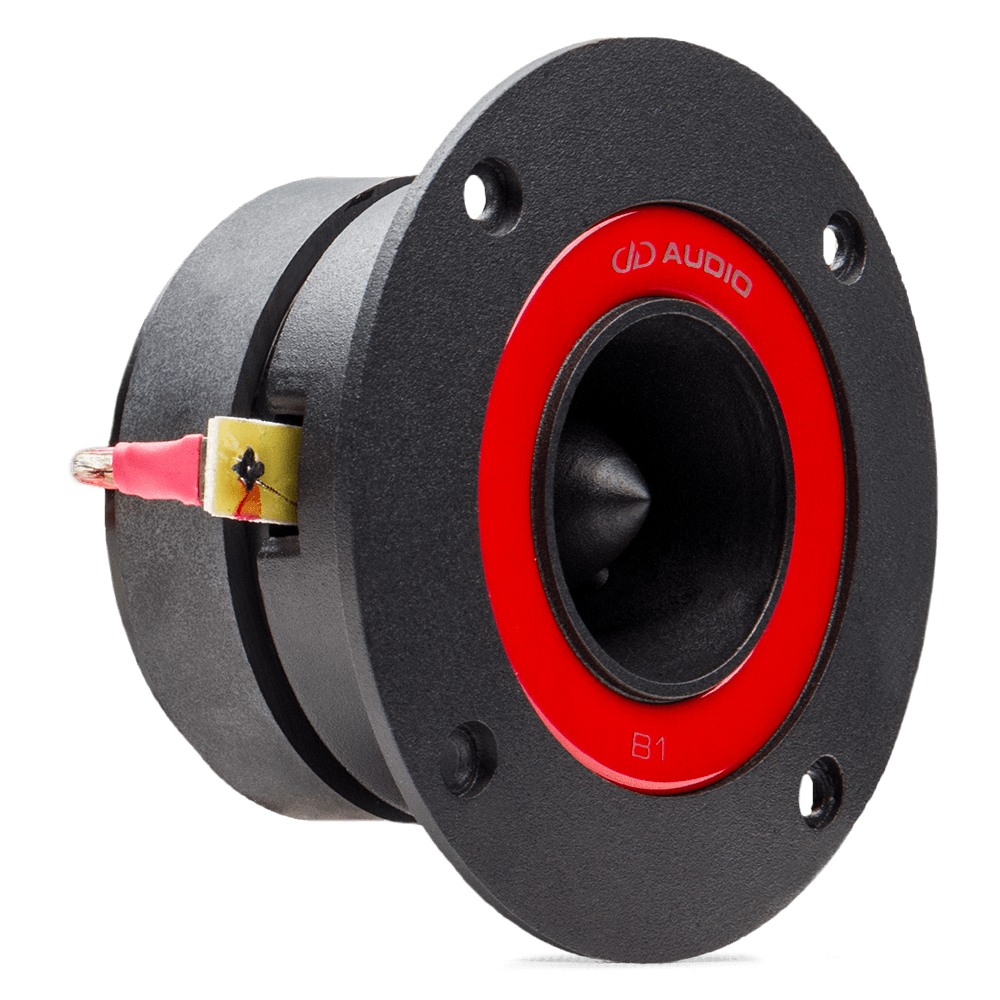 Authorized DD Audio Dealers Near You
The VO-B1 bullet super tweeter covers the frequency range from our high output midrange speakers to frequencies that send dogs running for cover. The motor uses CnC machined parts for close tolerance, high magnetic strength motor design. The diaphragm is a highly rigid, pressed titanium alloy connected to a high-temperature voice coil. The VO-B1 comes with an in-line 12dB/oct crossover attached to the direct connect lead wires. Plug and play high output has never been so good and so easy.
Specs
Watts RMS:

50 - 100

Voice Coil Diameter (Inches):

.98

Voice Coil Diameter (MM):

25

Impedance:

S4

Frequency Response (Hz):

4k - 22k

dBSPL:

103

Mounting Diameter (In):

2 13/16

Mounting Depth (In):

1 7/8

Shipping Weight (Lbs):

2

Price (USD):

115

Pair
The high output, voice optimized speakers are a hybrid of Pro Audio and Audiophile technologies. Shorting ring motors, long fiber curve sided cones, precise edge terminations and CnC motors with integrated Free Flow Cooling combine to give high fidelity at previously unattainable levels.
Resources