D5.1500
D5.1500
D SERIES 5 CHANNEL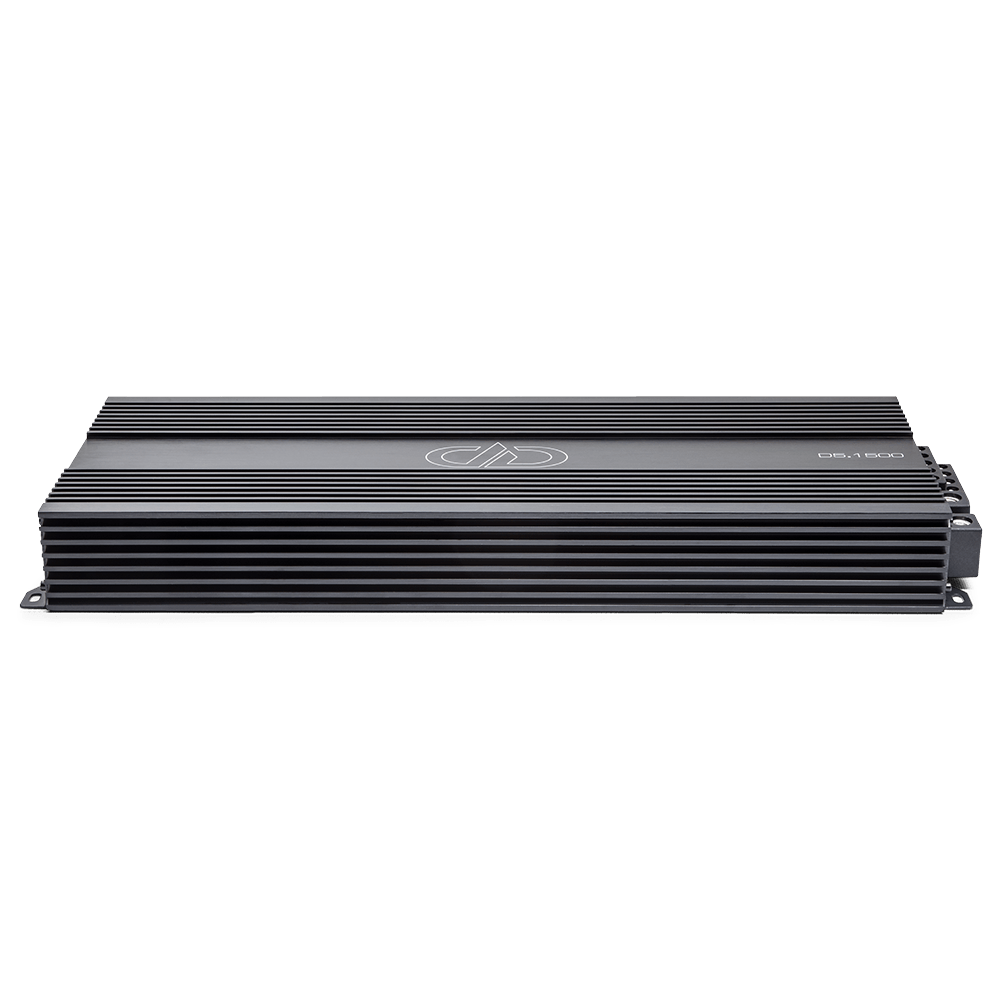 The D5.1500 is a power packed full range multi-channel + monoblock hybrid amplifier designed for the everyday enthusiast wanting to drive an entire system with a single amplifier. Unlike other 5 channel amps, the D5.1500 has enough monoblock power to easily push a high output substage.
Remote Subwoofer Control w/ Clipping and Low Voltage Indicators
MOSFET Power Supply Amplifier
0 Gauge Set Screw Power Terminals
12 Gauge Set Screw Speaker Terminals
Heavy Duty PCB
Variable HP/LP/BP Crossovers
5-way Protection: Speaker Short, Thermal, Overload, Hi/Low Voltage, DC Offset
Test Voltage:

14.4

Channels:

5

Cont Wattage @ 4ohm:

(Ch 1-4) 125 x 4 / (CH 5) 680 x 1

Cont Wattage @ 2ohm:

(CH 1-4) 180 x 4 / (CH 5) 1000 x 1

Cont Wattage @ 1ohm:

(CH 5) 1500 x 1

Max Current Wattage Draw – Amps:

230

S/N Ratio:

> 80dB

THD:

< 0.2%

Input Voltage Sensitivity:

6V ~ 0.2V

Pass-Through Output:

No

Remote Subwoofer Control:

Yes (Remote Included in Box)

Speaker Wire Gauge – Out:

12

Dimensions (In):

17.7 x 6.8 x 2.1

Dimensions (MM):

450 x 175 x 55

Price (USD):

860
The D Series amplifiers are designed to be the best amps on the market for the everyday mobile audio enthusiast. These class D amplifiers feature compact chassis, superb sound quality, reliable circuits, and powerful output sections. They're available in several channel and power configurations assuring there is a D Series amp to power your system.
Resources