D5.1500
D5.1500
D SERIES 5 CHANNEL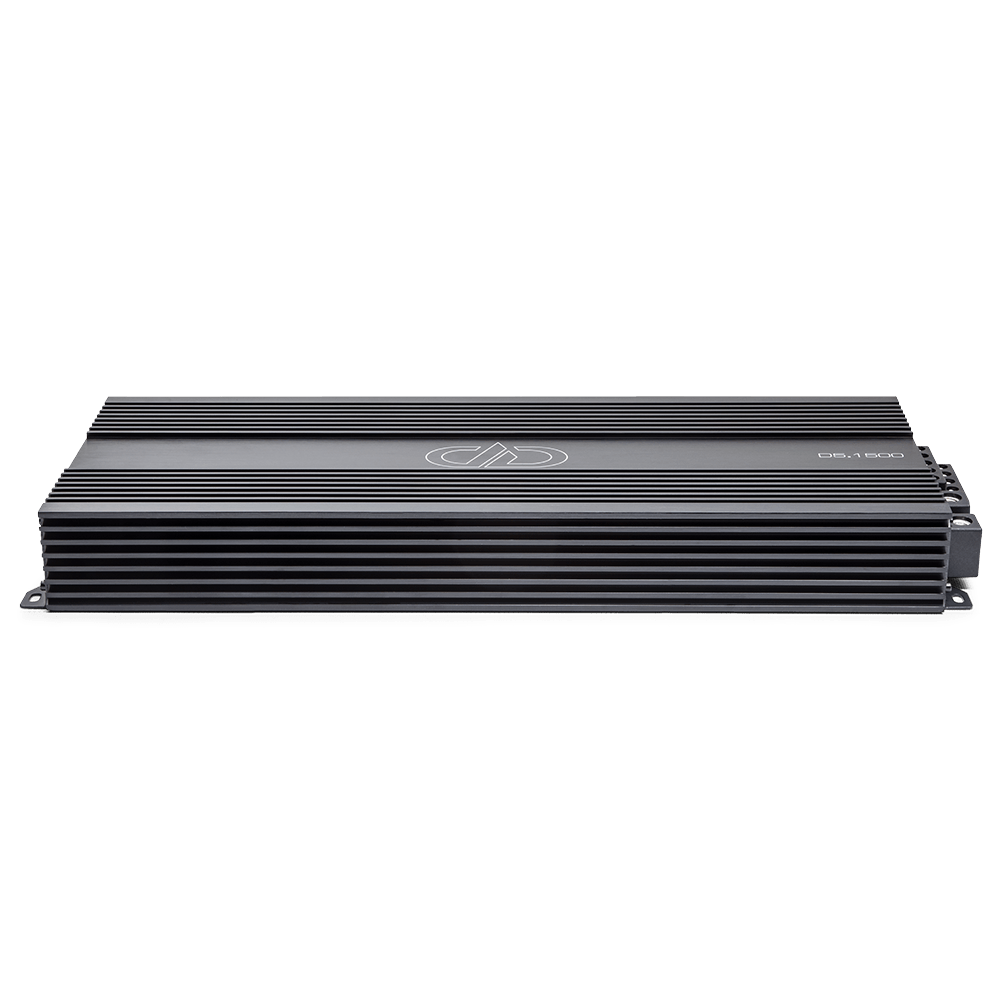 Authorized DD Audio Dealers Near You
The D5.1500 is a power packed full range multi-channel + monoblock hybrid amplifier designed for the everyday enthusiast wanting to drive an entire system with a single amplifier. Unlike other 5 channel amps, the D5.1500 has enough monoblock power to easily push a high output substage.
Remote Subwoofer Control w/ Clipping and Low Voltage Indicators
MOSFET Power Supply Amplifier
0 Gauge Set Screw Power Terminals
12 Gauge Set Screw Speaker Terminals
Heavy Duty PCB
Variable HP/LP/BP Crossovers
5-way Protection: Speaker Short, Thermal, Overload, Hi/Low Voltage, DC Offset
Test Voltage:

14.4

Channels:

5

Cont Wattage @ 4ohm:

(Ch 1-4) 125 x 4 / (CH 5) 680 x 1

Cont Wattage @ 2ohm:

(CH 1-4) 180 x 4 / (CH 5) 1000 x 1

Cont Wattage @ 1ohm:

(CH 5) 1500 x 1

Max Current Wattage Draw – Amps:

230

RCA Input Sensitivity (Volts):

6V ~ 0.2V

RCA Input S/N:

> 80dB

THD:

< 0.2%

Pass-Through Output:

No

Remote Subwoofer Control:

Yes (Remote Included in Box)

Speaker Wire Gauge – Out:

12

Dimensions (In):

17.7 x 6.8 x 2.1

Dimensions (MM):

450 x 175 x 55

Price (USD):

860
The D Series Multi-Channel amplifiers are designed to be the best amps on the market for the everyday mobile audio enthusiast looking to power their mids and highs or their entire system. These multi-channel amps feature compact chassis, superb sound quality, reliable circuits, and powerful output sections.
Resources