M3c
M3c
M SERIES MONOBLOCK AMPLIFIER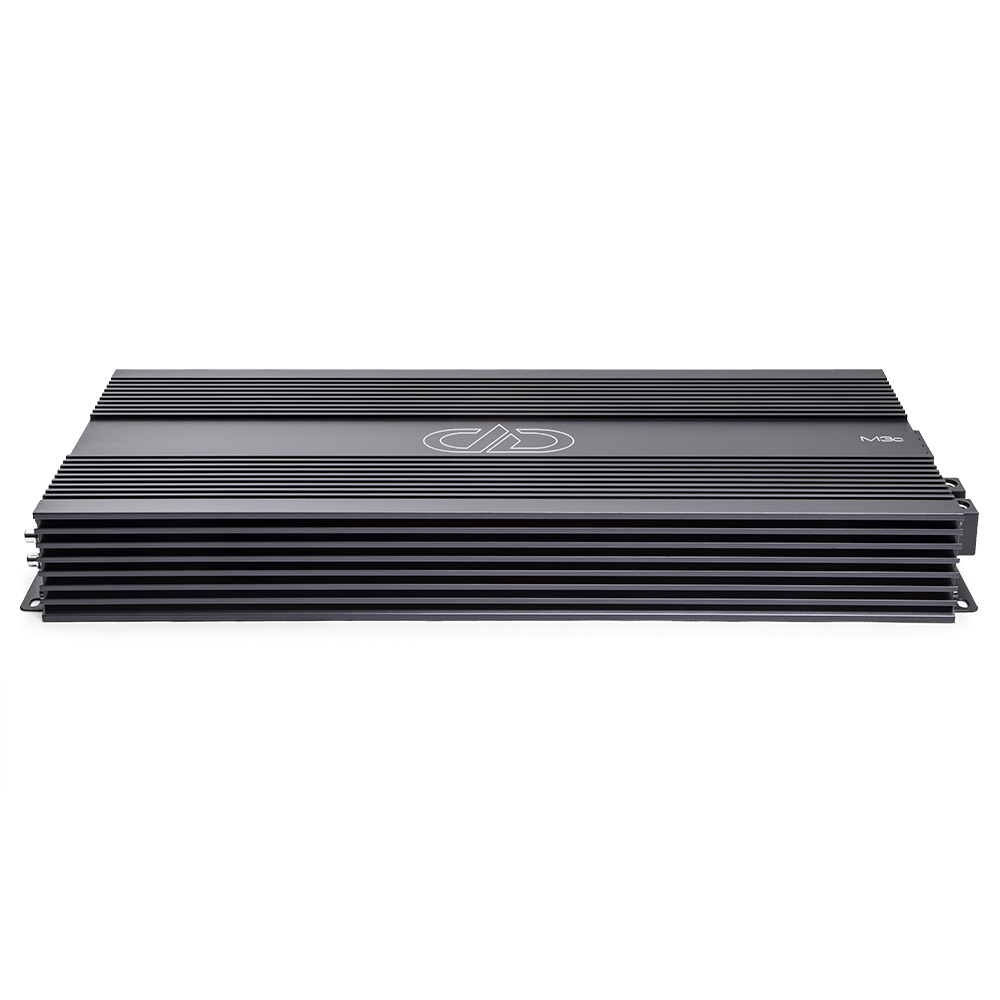 Authorized DD Audio Dealers Near You
The M3 has been our go to amp for many years when a system design requires stepping up to some real high power. Now, in its fourth generation, the M3c continues to set the bar in its power class. For the M3c we use our LV power supply that provides increased current capability and efficiency compared to traditional designs. The strong output section delivers over 3800 Watts of clean power at standard alternator charging levels. We designed the M3c with stability, not overrated specs in mind. This makes the M3c the perfect amp for producing the power levels needed in extreme daily and competition installs.
For installation ease, and upgradeability the M3c features Strap mode. When using Strap Mode you're able to have two M3c in an install and control the Strapped amplifier level settings from the Main amp. You'll also be able to use a single remote gain to control both amps.
The M3c also comes with the VM-RMT remote control. The VM-RMT is a mini amplifier diagnostic center that's able to mount within arms reach for real-time performance monitoring and adjustments. From this remote, you have fine gain control, amplifier input voltage monitoring, and output clipping monitoring.
Test Voltage:

12 / 14.4

Channels:

1

Cont Wattage @ 4ohm:

N/A

Cont Wattage @ 2ohm:

N/A

Cont Wattage @ 1ohm:

2,400 x 1 @ 12V / 3,800 x 1 @ 14.4V

Dynamic Wattage:

5,000 x 1

Max Current Wattage Draw – Amps:

400

RCA Input Sensitivity (Volts):

5 - 0.15

RCA Input S/N:

> 85

THD:

< 0.02%

Pass-Through Output:

Yes

Remote Subwoofer Control:

Yes (Remote Included in Box)

Power Wire Gauge – In:

1 x 0

Speaker Wire Gauge – Out:

10

Dimensions (In):

19.68 x 9.05 x 2.57

Dimensions (MM):

500 x 230 x 65.5

Shipping Weight (Lbs):

23

Price (USD):

1250
The M Series has been DD Audio's sub stage workhorses for over a decade. They are ultra-high performance class D monoblocks with compact footprints and big power. The M Series has an amp for virtually every size of power application. All M Series feature our innovative LV power supply technology that gives you the most power possible from your vehicle's charging system.
Resources