M5a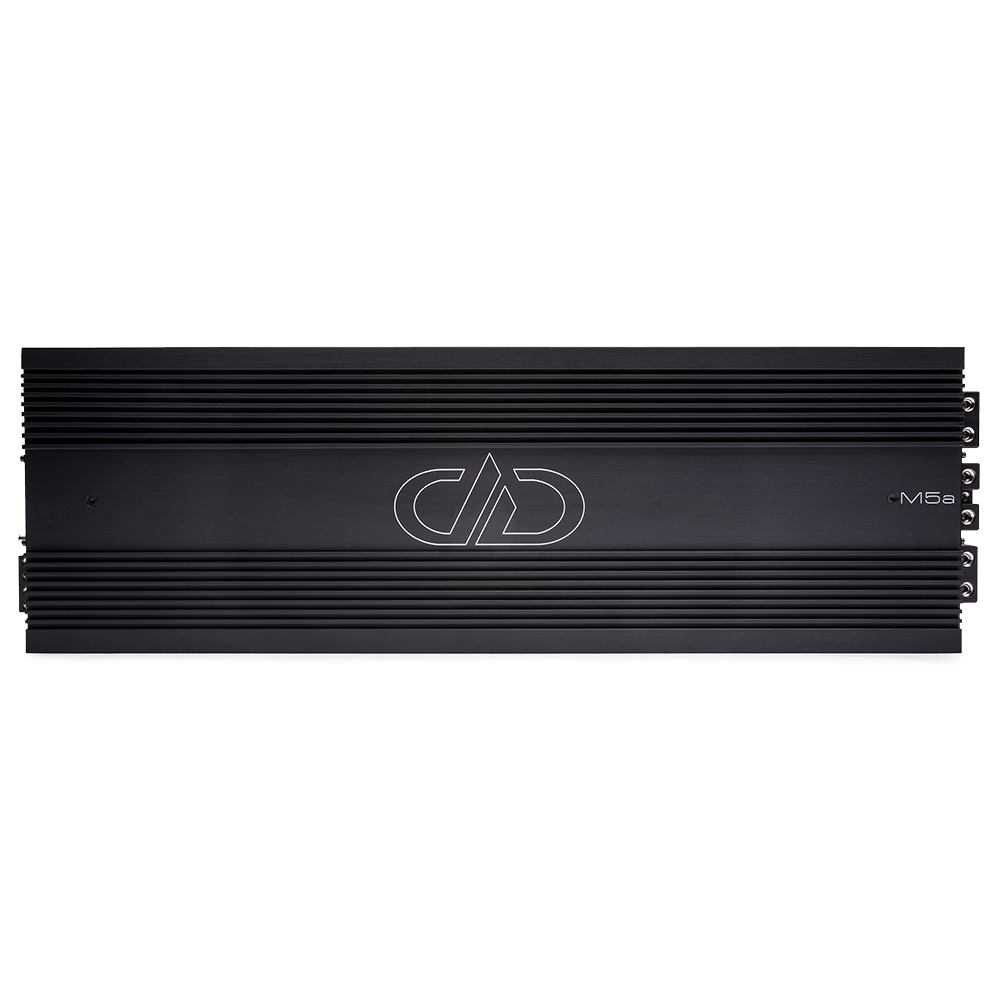 Authorized DD Audio Dealers Near You
The latest revisions of the M5a amplifiers push the design limits of the traditional M Series circuit as far as it can go. Internally the power supplies have been optimized to better support the immense internal power demands when listeners push their system to the edge of its capability. Externally the chassis has been revised for better cooling and optional aesthetic upgrades. These amps are also the first offerings from DD to be ZVL ready making multi amp systems easier to set up and control.
Optimized High Current Power Supply
ZVL Linking Module Input
24dB/Oct Bandpass Filters
Improved Cooling
Custom Vanity Plate Ready
Remote w/ LCD Voltage Display and Clipping Indicator
Operating Voltage:

9 - 16v

Test Voltage:

14.4

Channels:

1

Cont Wattage @ 4ohm:

2800

Cont Wattage @ 2ohm:

5000

Cont Wattage @ 1ohm:

8000

Dynamic Wattage:

10000

Max Current Wattage Draw – Amps:

800

RCA Input Sensitivity (Volts):

8v - 0.2v

Frequency Response:

13Hz - 208Hz

RCA Input S/N:

>96dB

Damping Factor:

> 210

Wattage:

8000

Pass-Through Output:

No

Remote Subwoofer Control:

Yes (Remote Included in Box)

Power Wire Gauge – In:

3 x 0

Speaker Wire Gauge – Out:

10

Dimensions (In):

27.5 x 9 x 2.6

Price (USD):

2700
The M Series has been DD Audio's sub stage workhorses for over a decade. They are ultra-high performance class D monoblocks with compact footprints and big power. The M Series has an amp for virtually every size of power application. All M Series feature our innovative LV power supply technology that gives you the most power possible from your vehicle's charging system.
Resources