Shop Name: DA BASS, LLC
Shop Location: 9442 Summerbell Ln, Houston, TX – 77074
Owner's Name: Mike Truong
DD: How long have you been in business?
Mike: Going on 13 years!
DD: How did you get started in car audio?
Mike: Being a teenager, I wanted a loud sound system in my hooptie. At the time, we didn't have any internet to do research, just catalogs. But the people I purchased items from made installation easy. About 13 years ago, I had the opportunity to purchase an established Car Audio and Tint shop from an older gentleman who wanted to retire. It took several years for my company to be known in the city of Houston.
DD: What made you decide to do car audio for a living?
Mike: Paying Bills!!! Just kidding. To be honest, I love what I do. If you don't enjoy what you do, you will not succeed in life.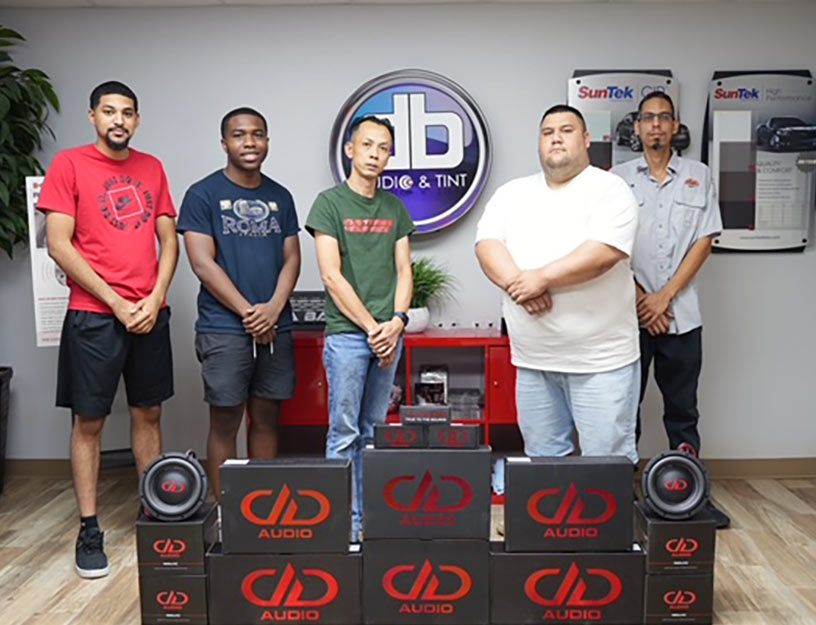 DD: Does your shop specialize in anything specific?
Mike: We specialize in custom work on all sound systems, vehicle wraps, LED lighting, fabricated headlights, total customization of all vehicles, even Slingshots and CAN AMs.
DD: How long have you been a DD Audio dealer?
Mike: Been a longtime. Now all I carry is DD Products!
DD: Where did you first hear about DD Audio, and why did you decide to become a DD Audio Dealer?
Mike: I wanted a product that was unique and not at the flea markets. So I did my research and came across DDs. I reached out to the company. It was a hard procedure to get accepted at the time, but it was worth the wait. When you want quality banging subs, DD is the only one I trust will make the customer grow hair.
DD: Anything else you'd like to share about your partnership with DD Audio?
Mike: DD's customer service is 110%, no doubt!