Dealer Spotlight: South Park Car Audio
November 1, 2017
DD Audio Dealer Spotlight | 1 November 2017
Shop Name: South Park Car Audio
Shop Location: Xiamen, China
Owner's Name: Jacky Shu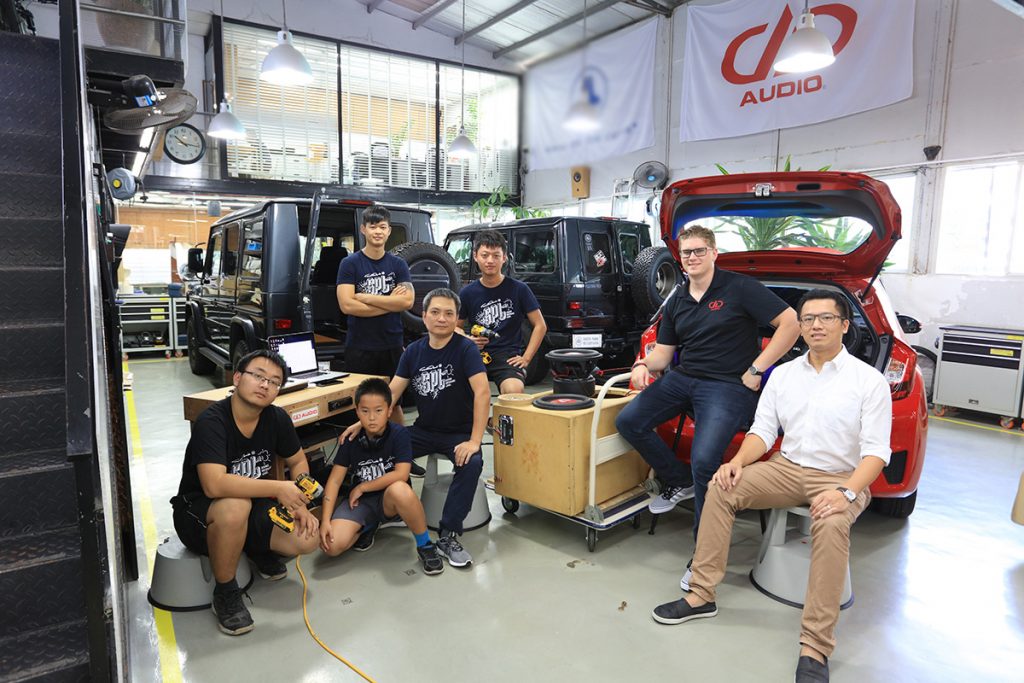 DD: How long have you been in business?
Jacky: Almost 10 Years.
DD: How did you get started in car audio?
Jacky: It was a coincidence. I would rather say car audio chose me.
DD: What made you decide to do car audio for a living?
Jacky: There are two things I love about the business. First, it is the opportunity to build a system. Throughout the process, I have grown personally as well. Second, the job requires creativity and I enjoy the creative process.
DD: Does your shop specialize in anything specific?
Jacky: Custom fabrication, and installation and tuning, however, fabrication gets the most attention.
DD: How long have you been a DD Audio dealer?
Jacky: 3 years.
DD: Where did you first hear about DD Audio, and why did you decide to become a DD Audio dealer?
Jacky: I heard of the brand from the sales representative. I became a DD dealer for two reasons. One, it is one of the few brands with its own philosophy and does not rely on OEM or ODM from the factories. It has a soul. Second, product quality and stability.
DD: Is there anything else you would like to add about your experience with DD AUDIO?
Jacky: We built a competition car with two SuperCharged 9512j subwoofers, M5 amp, XS Power batteries and followed IASCA China. After eight competitions, we took 54 IASCA SPL trophies. It was quite an experience and we enjoyed the learning process. We would also like to see the Chinese SPL market grow continuously.
Click here to read the Mandarin version of this spotlight.