W-16G-SPKR
W-16G-SPKR
YOUR SPEAKERS DESERVE IT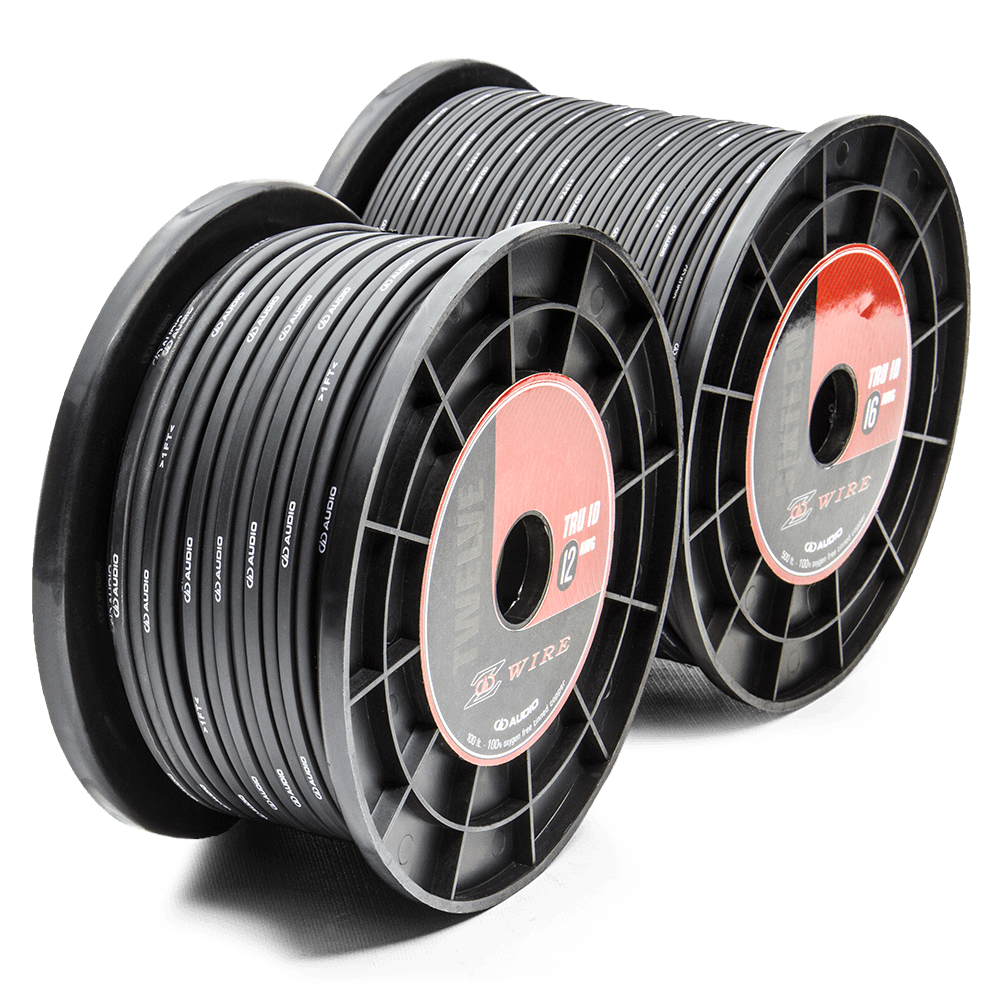 Authorized DD Audio Dealers Near You
The last link between your amplifier and your speakers is the cable connecting the two. It's up to you to decide if you want to sacrifice the quality of your audio system at the very end of the signal chain by using a sub-par speaker cable; or if you want your sound to come through exactly as the equipment is presenting it. With Z-Wire you can listen assuredly knowing you're using the best wire for the job. Z-Wire Speaker Cables are high strand count, tinned, 100% oxygen free copper cables that are Tru ID, AWG spec. We also made the cable installer friendly with highly visible 1ft length markings and square plus round cable shielding for easy polarity identification.  The shielding is a soft-touch PVC that is durable yet highly flexible, plus it's heat and oil resistant.
Resources
Any DD Audio Product bearing the Marine Grade logo incorporates water resistant features enabling it to be used in applications where moderate exposure to moisture will not result in damage to the product.
Marine Grade products are not waterproof, and submersion or excessive moisture exposure may result in product failure. DD Audio Marine Grade products are not certified for saltwater environments.