May Product Spotlight: DD Components
May 10, 2016
This month we've decided to give you an in depth breakdown of our ever-expanding component speaker lineup. From the flagship A Class lineup down to the new EC series we pitted our creations head to head in a rigorous listening test, marveled over their physical beauty, and organized all of the collected data into one easy to understand table! Without further ado, here is a breakdown of the DD Audio component speaker arsenal!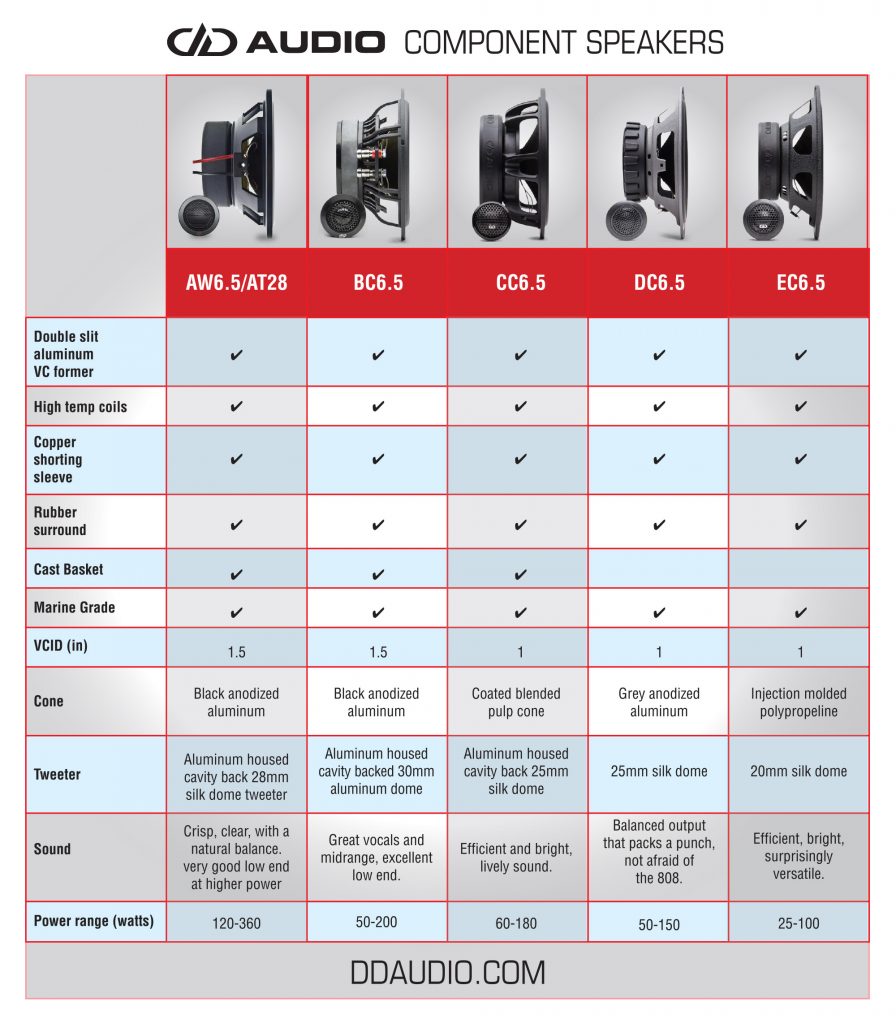 View chart in full size: DD-Components-Tweeter-Chart
If you've yet to check out our versatile component speaker lineup be sure to contact your local DD Audio dealer today to witness first hand the product of our True to the Source engineering philosophy!
Have you done any sweet installs using our components? Feel free to send us some pics of an install for a chance to be featured in a DDownlow install highlight! Be sure to check back next week for this month's dealer spotlight and later this month a tech tip that will demystify the elusive science of impedance rise!