New D Series Revision – Motor Up Redesign
April 28, 2022
Who doesn't love the Dodge Challenger? Old or new, it's a great looking car with a lot of muscle under the hood. As fast as it is though, it would certainly be out of place racing in the Monaco Grand Prix against the freakishly fast Formula 1 cars running with twice horsepower and half the weight. The Challenger is a superb car for getting you from A to B in a hurry, but when you're looking to blow the competition's doors off at every turn, you need next-level excellence, with specialized design and build quality. This is the difference you'll find in DD AUDIO's all new D Series component and coaxial speakers versus OEM or replacement grade speakers. The D's offer increased motor strength, lighter moving parts, and lower inductance for crisp, detailed sound, which can be delivered in a wider variety of applications.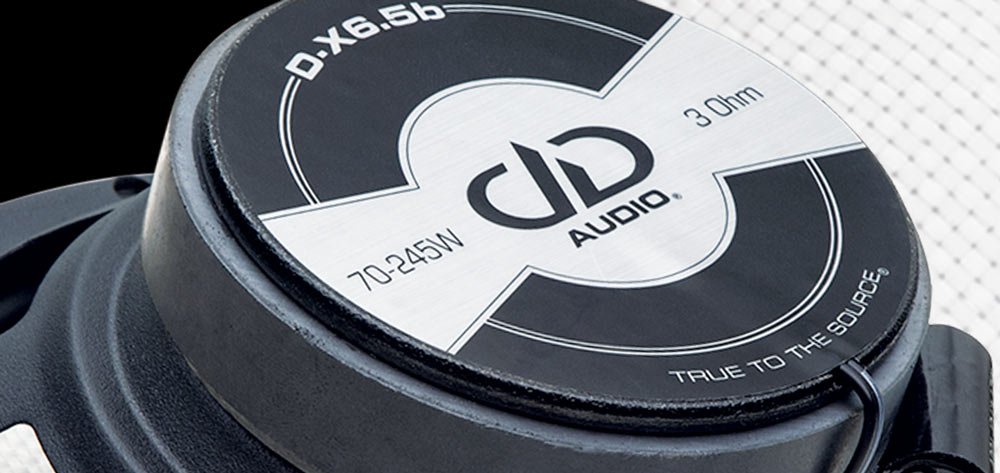 The motor is a Y35 grade magnet with redesigned top plates for improved focus of magnetic energy in the voice coil gap resulting in better coil control and lower distortion at higher volumes. The new glass composite cone adds considerable strength and keeps weight low. As a material, fiber glass with a light resin coating offers greater water resistance and provides for a warm tonal quality.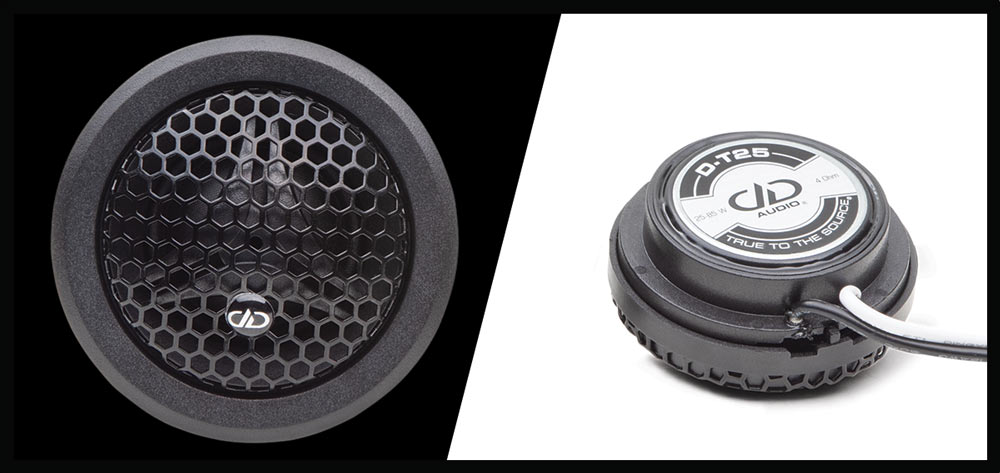 The new D's also include premium features like copper shorting pole cap, kapton former voice coil and CCA wiring for lower inductance and increased efficiency. Spider contoured tinsel leads prevent cone tearing and promote linear excursion while keeping tinsel leads quiet during operation.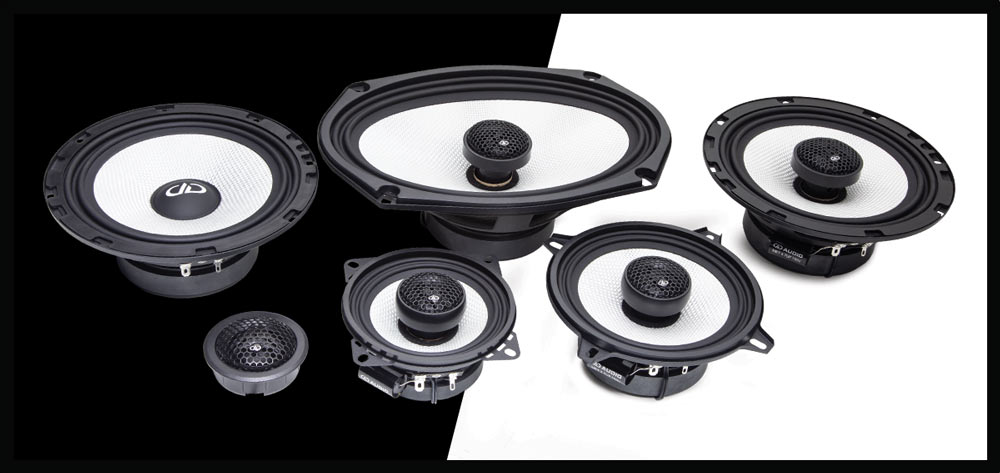 The 25mm silk dome tweeter delivers smooth, balanced highs that perfectly compliment the midrange clarity and punch of the mid driver. Additionally, if acoustic excellence wasn't enough, the elegant appearance of the speakers truly makes them best in their class.
These speakers will be available as coaxials in 4 inch, 5.25 inch, 6.5 inch, 6 inch x 9 inch sizes, and as a 6.5 inch component set. To expand the compatibility and applications of the series, size adapters will be offered separately.
READY TO RIDE THIS SPRING? Click here to see what your motorcycle is missing!