Hello there DD faithful! How many times have we all thought about the system we would run if we threw caution to the wind? How many of us quickly added, "Well, not if it was my daily driver, though…" Luckily for us, there are folks out there just crazy enough to go all out despite the vehicle being used on the daily..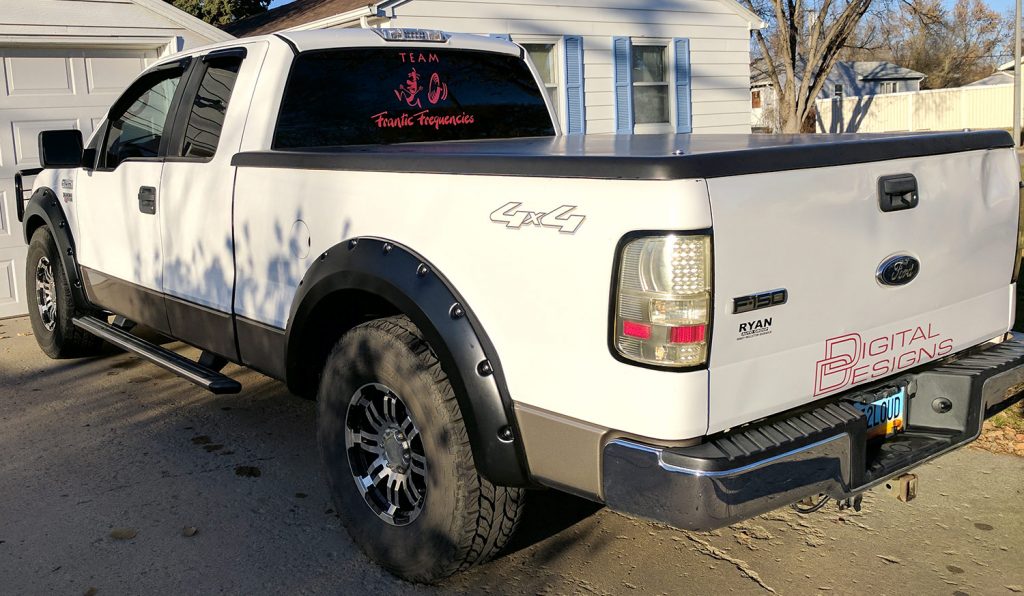 This '06 F-150 is the brainchild of Blaine Trones of Cartunz in Williston ND, and yes, it's a daily driver! Every inch of the truck's interior has been addressed and it looks as good as it sounds. From custom door panels to custom seats and a complete reupholstered interior, no stone was left unturned.
As if the aesthetics didn't already make the truck a show stopper, the list of equipment turns it up a few notches. Inside of this work truck you'll find a Kenwood DNN992 head unit, 8 DD B2 Tweeters on a DD SS6 Amp, 8 DD VO-M8's on a DD SS6 amp, 4 DD 9918's on 4 DD M5 amps, and 6 XS Power D7500 batteries. As though that wasn't enough, he also hid away a drop down TV that hangs from the tonneau cover with a PS3 and PS4 just for fun!
This build proves that just because a vehicle is used daily, it doesn't mean you can't drive an absolute dream system on wheels, it just takes careful planning and expert execution. The staff at Cartunz that helped with this super clean install can attest to that. When asked what the reason was to go fully DD in his setup Blaine said, "I chose DD because of a very solid product line and a very knowledgeable staff that is always willing to help and give advice on our projects. I really do appreciate you guys going that extra mile for your dealers and your customers." Can't argue with that!