AW6.5
AW6.5
CRISP, CLEAR, DETAILED MID-RANGE SPEAKER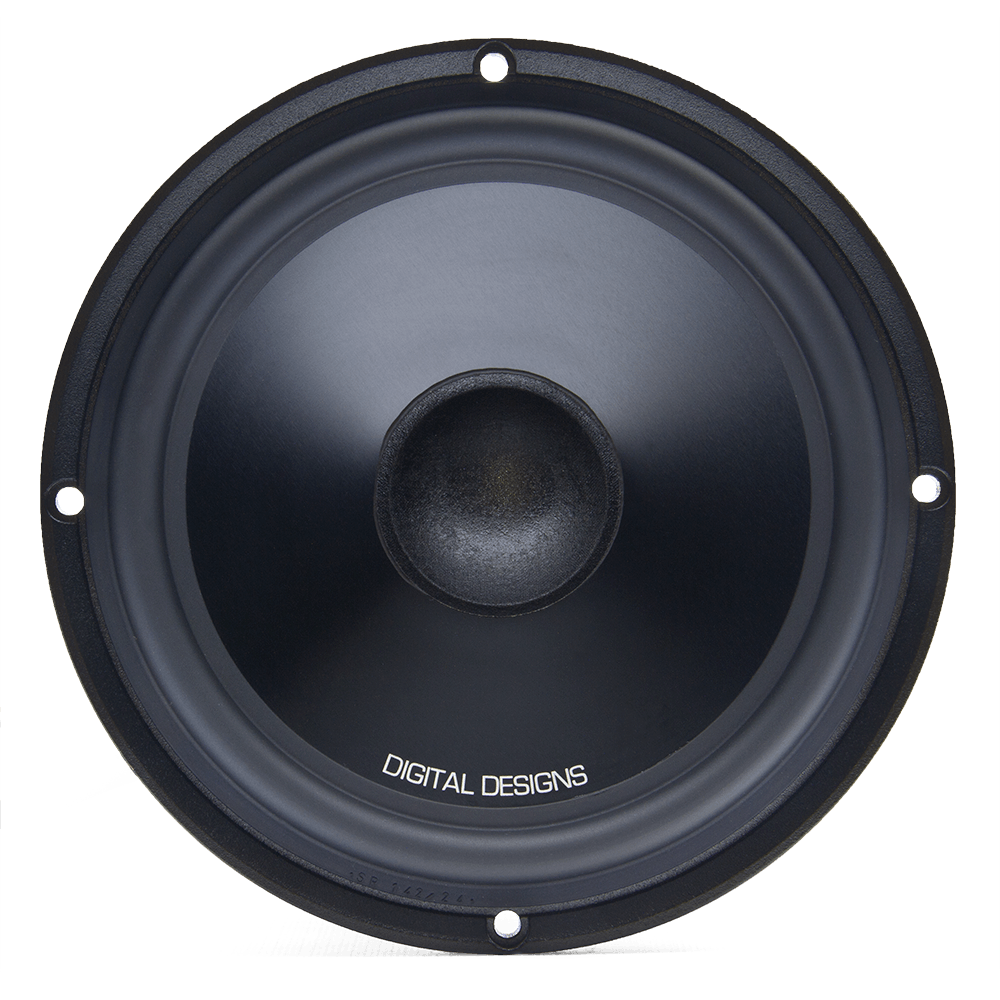 Authorized DD Audio Dealers Near You
The AW6.5 mid-woofers represent "state of the art" in driver technology. The machined motor structures with the distortion reducing effects of Faraday Rings  are held to the tightest tolerances and provide a well damped magnetic field for the voice coil. The suspension was optimized for sharp mid-bass and controlled sub-bass. The coil wire is the highest temperature available and held with the finest adhesives. The coil former is ventilated and the wire gauge/former thickness optimized to reduce moving mass. The adhesives from the coil to cone are bonded with specialized, hardened material to pass all energy from the coil to the cone. The cone is made from lightweight aluminum to achieve wide bandwidth and efficient energy transfer to the air.
DDA components include all the dizzying array of technology one finds in the upper echelon of the world's finest drivers along with precision German assembly and attention to detail.  The result is crisp, clear and detailed sound with a forceful bottom end.
Specs
Driver Size:

6.5

Watts RMS:

75 - 150

Voice Coil Diameter (Inches):

1.5

Impedance:

S4

Frequency Response (Hz):

50 - 14k

Fs (Hz):

66.01

Qms:

4.36

Qes:

0.80

Qts:

0.68

Vas (Liters):

0.300

dBSPL:

90.5

Mounting Diameter (In):

5 5/8

Mounting Depth (In):

2 5/8

Shipping Weight (Lbs):

7

Price (USD):

299

Pair
State of the Art engineering coupled with extensive listening based development yield a sound stage you must experience to believe. Final assembly and QC is done in a beautiful village in Germany.
Resources