CT28
CT28
28MM Cloth Dome Tweeter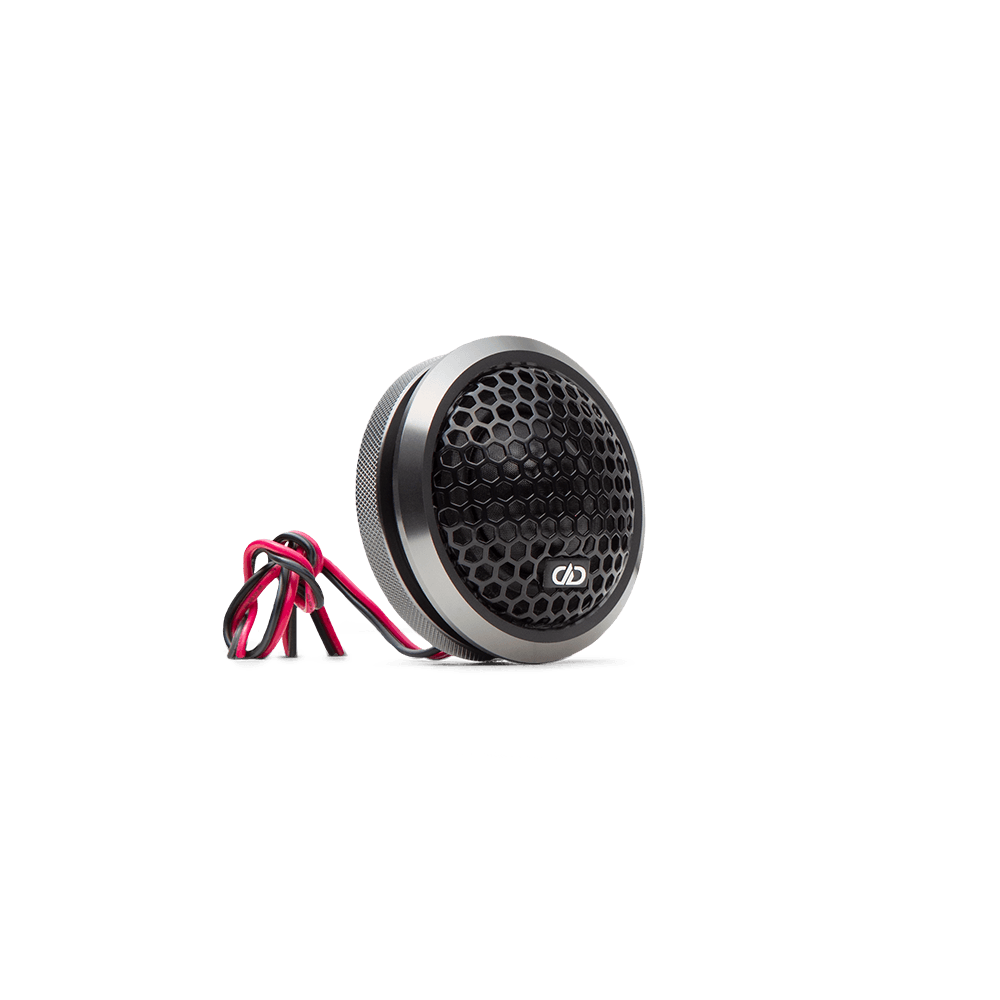 Authorized DD Audio Dealers Near You
The CT28 is a 28mm cloth dome tweeter that offers the listener a wide/smooth frequency response. It features an attractive flush-mountable, machined aluminum housing with vented back.
Specs
Driver Size:

28

Watts RMS:

50 - 150

Voice Coil Diameter (MM):

28

Impedance:

S4

Frequency Response (Hz):

3k - 25k

dBSPL:

90

Mounting Diameter (In):

1.89

Mounting Depth (In):

0.5

Shipping Weight (Lbs):

2

Price (USD):

100

Pair
The C Series Components are the perfect balance between high fidelity refinement and value. We utilized many of the same design elements found in the A and B Series Components so they effortlessly deliver outstanding tone, and with the with increased power handling over the D Series Components, you'll be able to realize more powerful response over the entire audio spectrum.
Resources