MC-8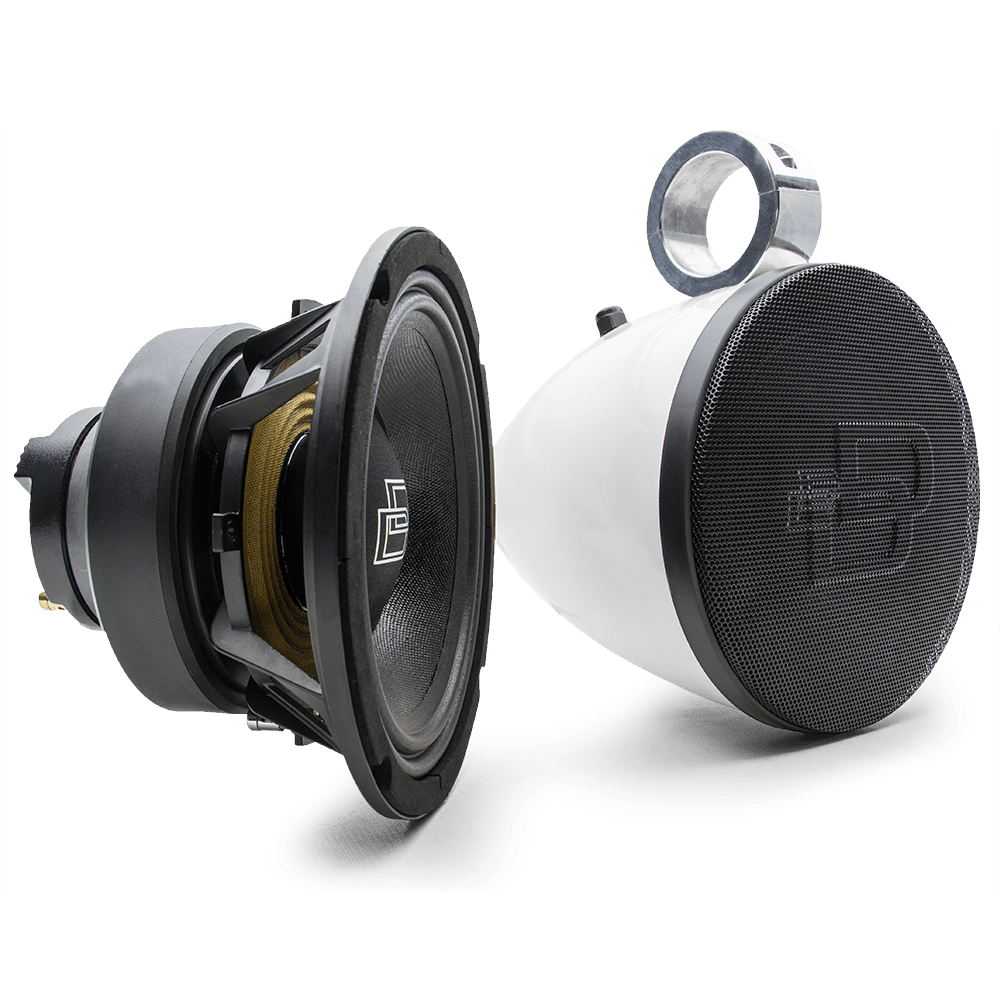 Authorized DD Audio Dealers Near You
American made fiberglass enclosures are designed to handle the abuses endured in outdoor environments, and they provide much better sound quality than plastic or aluminum enclosures.
Rugged CNC machined aluminum tube clamps make installation easy, and will ensure your enclosures stay put even when the going gets tough.
The system is loaded with a pair of our VO-W8 and VO-CT35 concentric coaxial PA drivers. These 8″ high output speakers deliver an impressively smooth sound while being able to easily project long throw audio.
The MC-8 system comes in your color choice of black or white gelcoat, and with 2″ or 2.5″ tube clamps. The tube clamps also come with ¼" and ⅛" adaptors allowing each size clamp to fit three tubes sizes.
Visit our Adventure page for upgrade suggestions for your off-road vehicle.
Specs
Driver Size:

8

Watts RMS:

250 - 500

Woofer Voice Coil Diameter (Inches):

2.5

Tweeter Voice Coil Diameter (MM):

34.5

Impedance:

S4

Front Outer Diameter (Inches):

9

Front Outer Diameter (MM):

229

Front Depth (Inches):

9.5

Front Depth (MM):

241

Shipping Weight (Lbs):

45

Price (USD):

1300

Pair
The high output, voice optimized speakers are a hybrid of Pro Audio and Audiophile technologies. Shorting ring motors, long fiber curve sided cones, precise edge terminations and CnC motors with integrated Free Flow Cooling combine to give high fidelity at previously unattainable levels.
Resources