VO-B4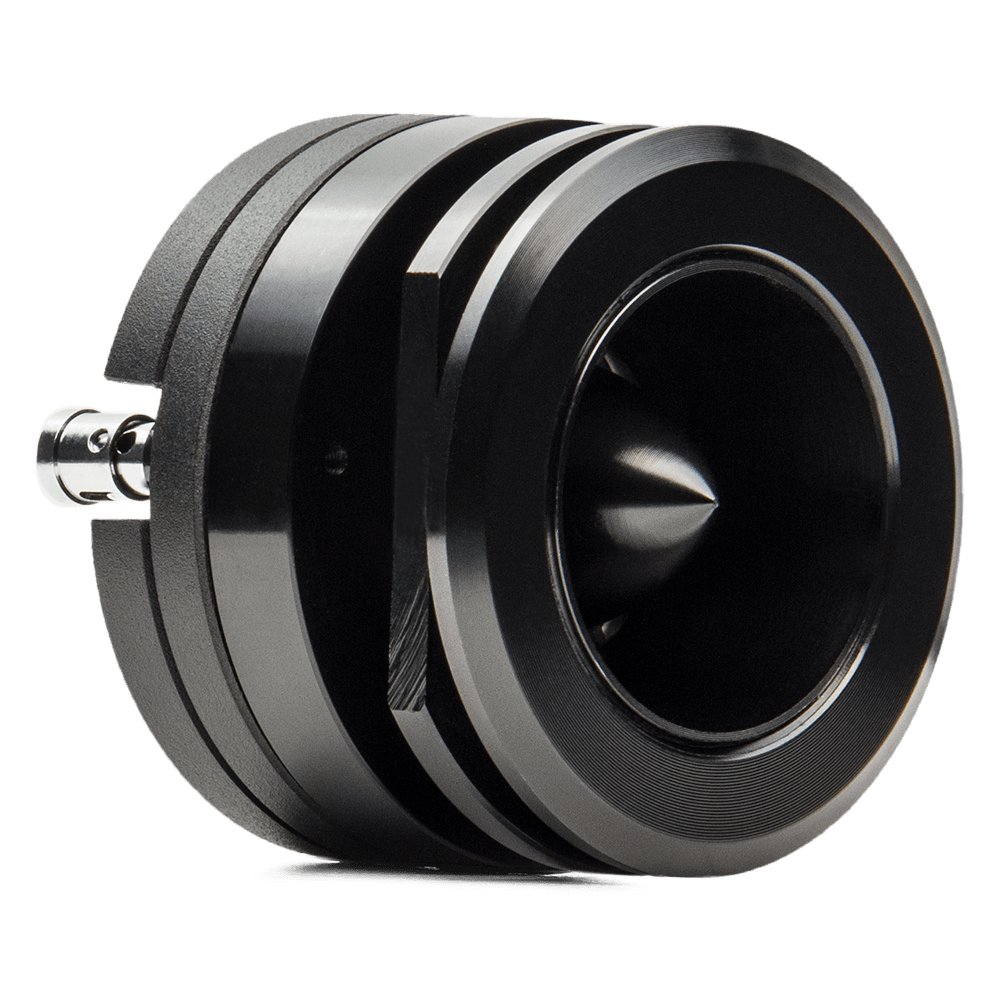 Authorized DD Audio Dealers Near You
The VO-B4 is truly a PA-Style bullet tweeter designed for the mobile environment. When it comes to PA style products, many companies simply use off the shelf parts and slap their name on it, but that's not DD's style. We wanted to make the best sounding, easiest mounting high output tweeters on the market. That's why we designed the VO-B3 and VO-B4.
The VO-B4 custom CNC body is designed to be as short as possible to allow for easy mounting in door panels and motorcycle fairings. We also opened up the horn body compared to similarly styled tweeters. This allows you to get a wider field of sound in close proximity to the tweeter. Another unique feature of the VO-B4 is its dual mounting options. You have the option to flush mount with the trim bezel and back nut or for more space-constrained installs you can top mount using the machined screw holes in the tweeter body.
Trim Bezel Diameter 72mm – 2 7/8in
Dual Mounting Options
Custom CNC Aluminium Body
Neodymium Motor
Titanium Diaphragm
6 dB/oct in-line crossover
Specs
Watts RMS:

50 - 150

Voice Coil Diameter (MM):

38.6

Impedance:

S4

Frequency Response (Hz):

2k - 20k

dBSPL:

108

Mounting Diameter (In):

1 15/16

Mounting Depth (In):

1 3/8 (motor depth), 2 (total height)

Shipping Weight (Lbs):

2

Price (USD):

105

Individually
The high output, voice optimized speakers are a hybrid of Pro Audio and Audiophile technologies. Shorting ring motors, long fiber curve sided cones, precise edge terminations and CnC motors with integrated Free Flow Cooling combine to give high fidelity at previously unattainable levels.
Resources