VO-CT25
VO-CT25
Compression Tweeter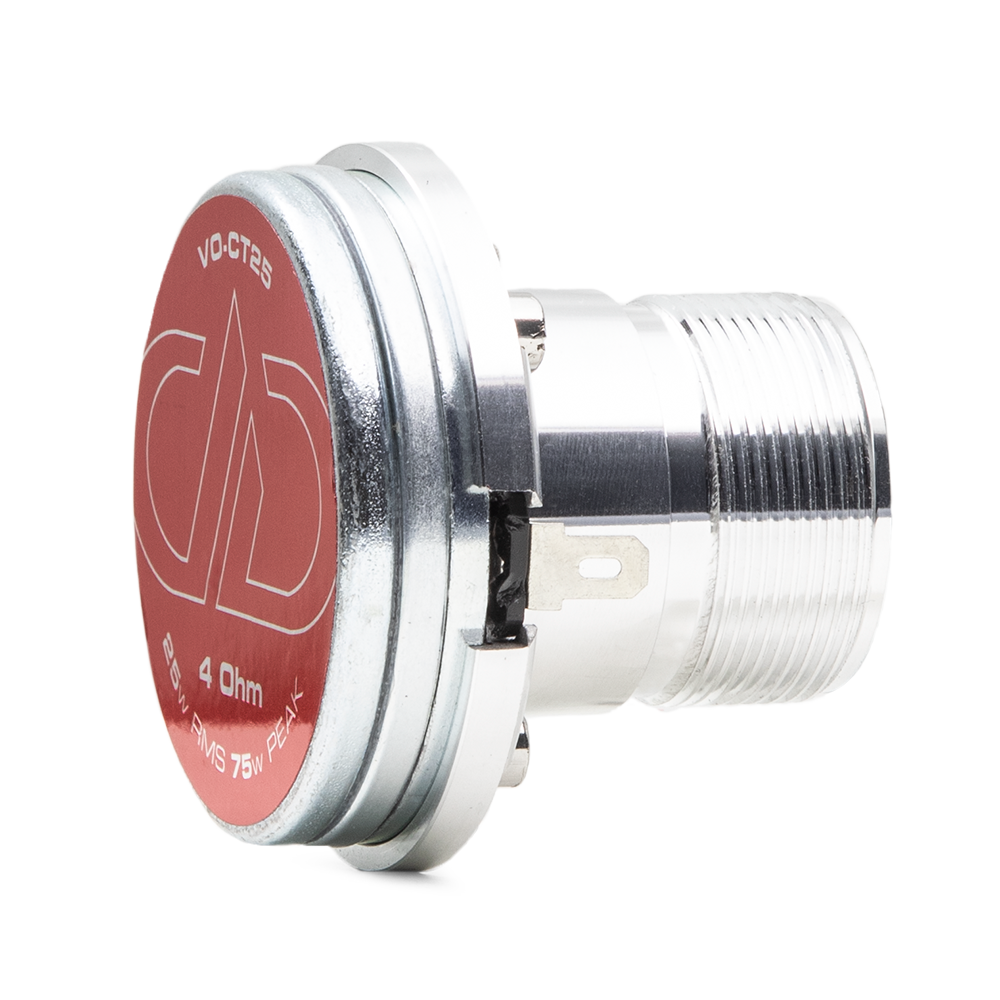 Authorized DD Audio Dealers Near You
The VO-CT25 1″ titanium diaphragm compression tweeter is designed to be used with DD Audio's VOCT-5×5-HORN or with the VO-W midwoofers coupled with a VOCT-AL-HORN. This high-frequency compression driver delivers crystal clear highs while being extremely efficient, lightweight and compact. The CT-25's beam-width and power response pairs perfectly with the VO-W Midwoofers and VOCT-AL-HORN, resulting in a smooth and even frequency response.
Replaceable Titanium Diaphragm
Neodymium Motor Structure
Lightweight Compact Design
Universal 1-3/8" Thread
Specs
Driver Size:

1"

Watts RMS:

25 - 75

Peak Power:

75

Voice Coil Diameter (Inches):

1

Impedance:

S4

Frequency Response (Hz):

2.5k - 20k

dBSPL:

107

Mounting Depth (In):

1.4

Mounting Depth (MM):

35

Price (USD):

135

Pair
The high output, voice optimized speakers are a hybrid of Pro Audio and Audiophile technologies. Shorting ring motors, long fiber curve sided cones, precise edge terminations and CnC motors with integrated Free Flow Cooling combine to give high fidelity at previously unattainable levels.
Resources