VO-CT5x5
VO-CT5x5
HORN FOR CT35 & CT45 COMPRESSION TWEETERS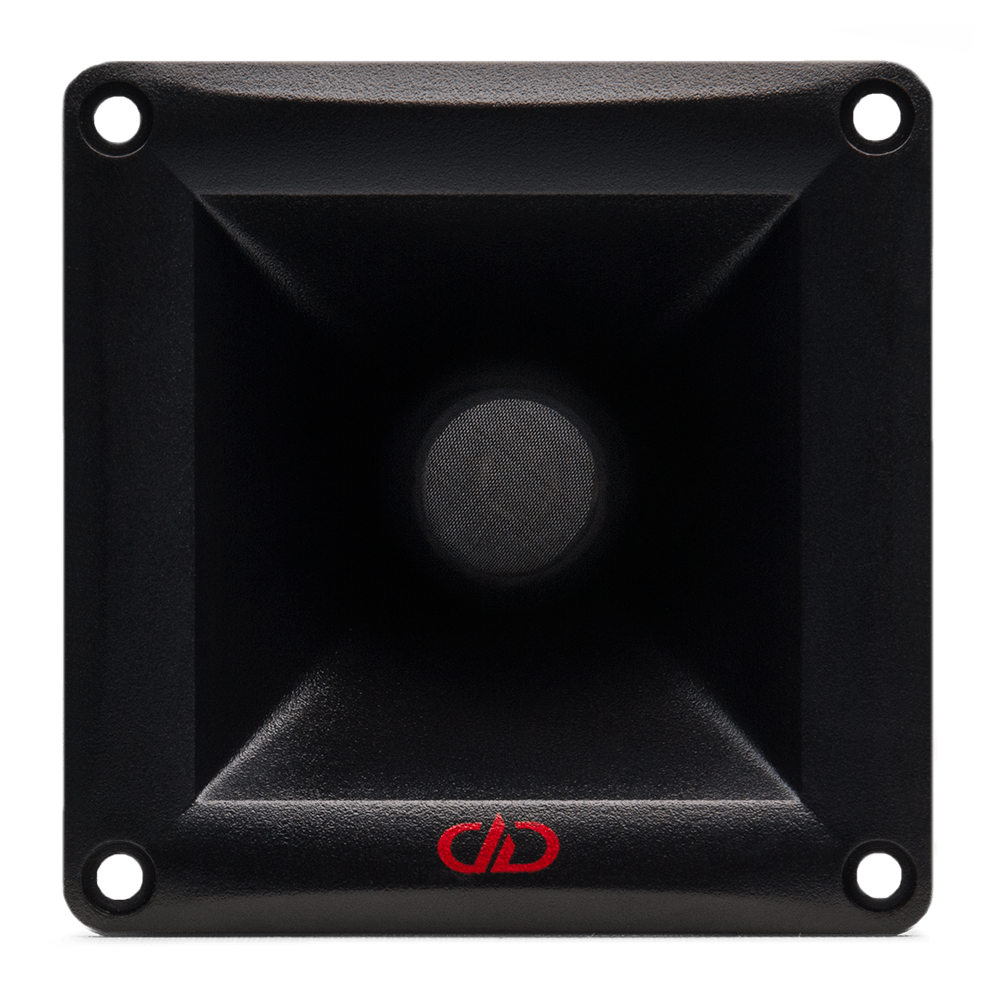 Authorized DD Audio Dealers Near You
The CT5x5 Horn is made of a high-grade ABS plastic and features a low cutoff frequency, compact size and is perfect for use with the CT35 and CT45 compression tweeters in mobile P.A. applications. The high-efficiency exponential design allows for evenly balanced output levels over the tweeter's frequency range.
Horn and Compression Tweeter Sold Separately. Pictured with optional CT-35.
Specs
Mounting Diameter (In):

3.25 x 3.25

Mounting Depth (In):

2.75

Price (USD):

10

Individually
The high output, voice optimized speakers are a hybrid of Pro Audio and Audiophile technologies. Shorting ring motors, long fiber curve sided cones, precise edge terminations and CnC motors with integrated Free Flow Cooling combine to give high fidelity at previously unattainable levels.
Resources