VO-M8
VO-M8
VOICE OPTIMIZED MID-RANGE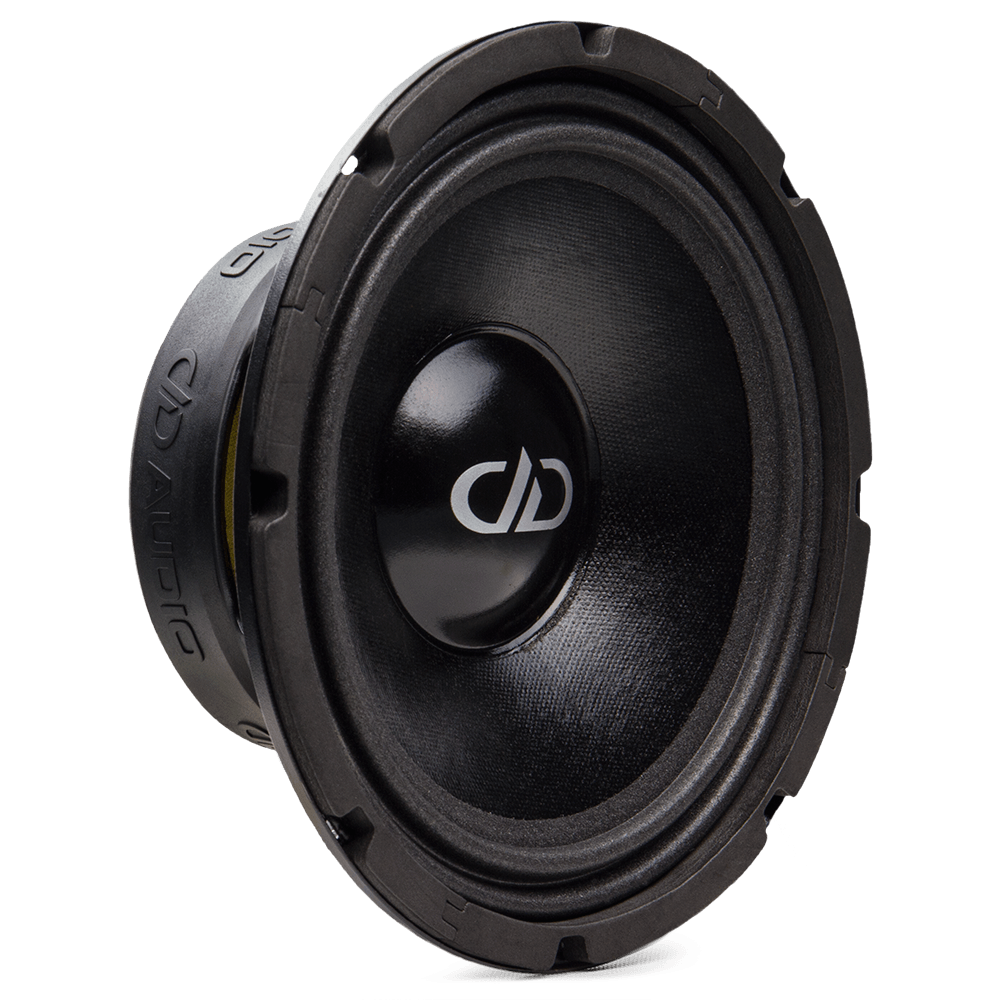 Authorized DD Audio Dealers Near You
The VO-M8 is a PA style, shallow mount midrange designed for enthusiasts who want sound quality and high output. By combining design elements from pro audio and high-end car audio DD has developed a new type of highly efficient driver aimed at delivering high levels of clean output from stock speaker locations.The VO mids feature performance refinements like vented back plate motors, long fiber cone stock, and curvilinear cone bodies resulting in a smooth extended frequency range. The low moving mass design coupled with tight motor tolerance produces ultra fast transients and high output to keep up with any subwoofer system.
The VO-M8 speakers can replace the factory OEM deck and door speakers transforming a system to concert level without cutting up interior panels, and if you really want to get crazy outdoor PA type systems are a simple array away. The VO-M Series is marine treated for use in boats, motorcycles, powersport vehicles, and PA systems.
Specs
Watts RMS:

60 - 300

Voice Coil Diameter (Inches):

1.5

Impedance:

S4

Frequency Response (Hz):

70 - 13k

Fs (Hz):

59.22

Qms:

2.781

Qes:

0.580

Qts:

0.480

Vas (Liters):

24.55

dBSPL:

92

Mounting Diameter (In):

7 3/16

Mounting Depth (In):

3 3/32

Shipping Weight (Lbs):

5

Price (USD):

85

Individually
The high output, voice optimized speakers are a hybrid of Pro Audio and Audiophile technologies. Shorting ring motors, long fiber curve sided cones, precise edge terminations and CnC motors with integrated Free Flow Cooling combine to give high fidelity at previously unattainable levels.
Resources