VO-MN8a
VO-MN8a
VOICE OPTIMIZE MID-RANGE NEO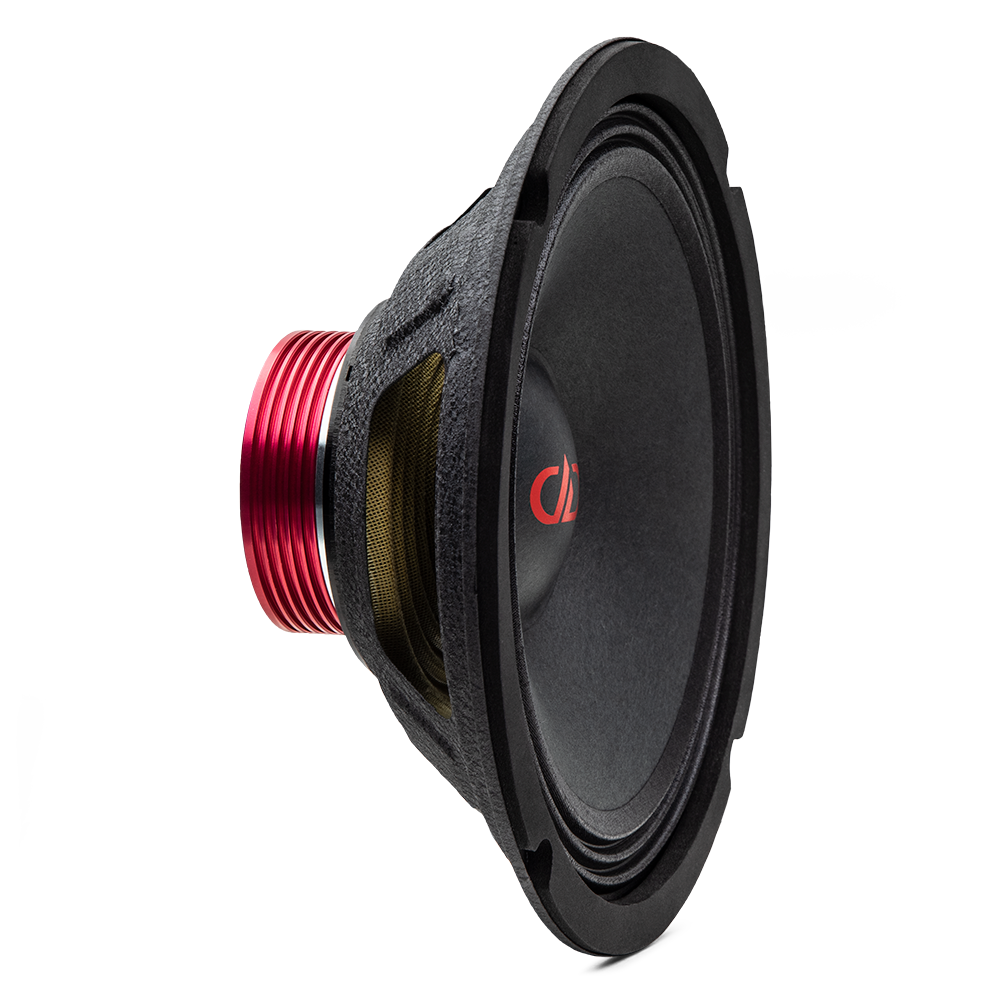 Authorized DD Audio Dealers Near You
The VO-MN8a is a neodymium driven midrange speaker designed for efficiency and ultra-high output with minimal weight and compact mounting dimensions.  These speakers are perfect for motorcycle and multi-speaker car door applications.
Dual Magnet Neo Motor Design w/ Shorting Ring
Machined Aluminum Front and Rear Motor Heatsinks
Double Slit, Aluminum Voice Coil Former
Polymer Treated Curvilinear Cone
Specs
Driver Size:

8

Watts RMS:

60 - 300

Voice Coil Diameter (Inches):

1.5

Impedance:

S4

Frequency Response (Hz):

100 - 8k

Fs (Hz):

88

Qms:

4.264

Qes:

0.45

Qts:

0.407

Vas (Liters):

15.21

dBSPL:

95.5

Mounting Diameter (In):

7 1/4

Mounting Depth (In):

3 1/4

Shipping Weight (Lbs):

5

Price (USD):

235

Pair
The high output, voice optimized speakers are a hybrid of Pro Audio and Audiophile technologies. Shorting ring motors, long fiber curve sided cones, precise edge terminations and CnC motors with integrated Free Flow Cooling combine to give high fidelity at previously unattainable levels.
Resources