VO-XN8
VO-XN8
Voice Optimized Coaxial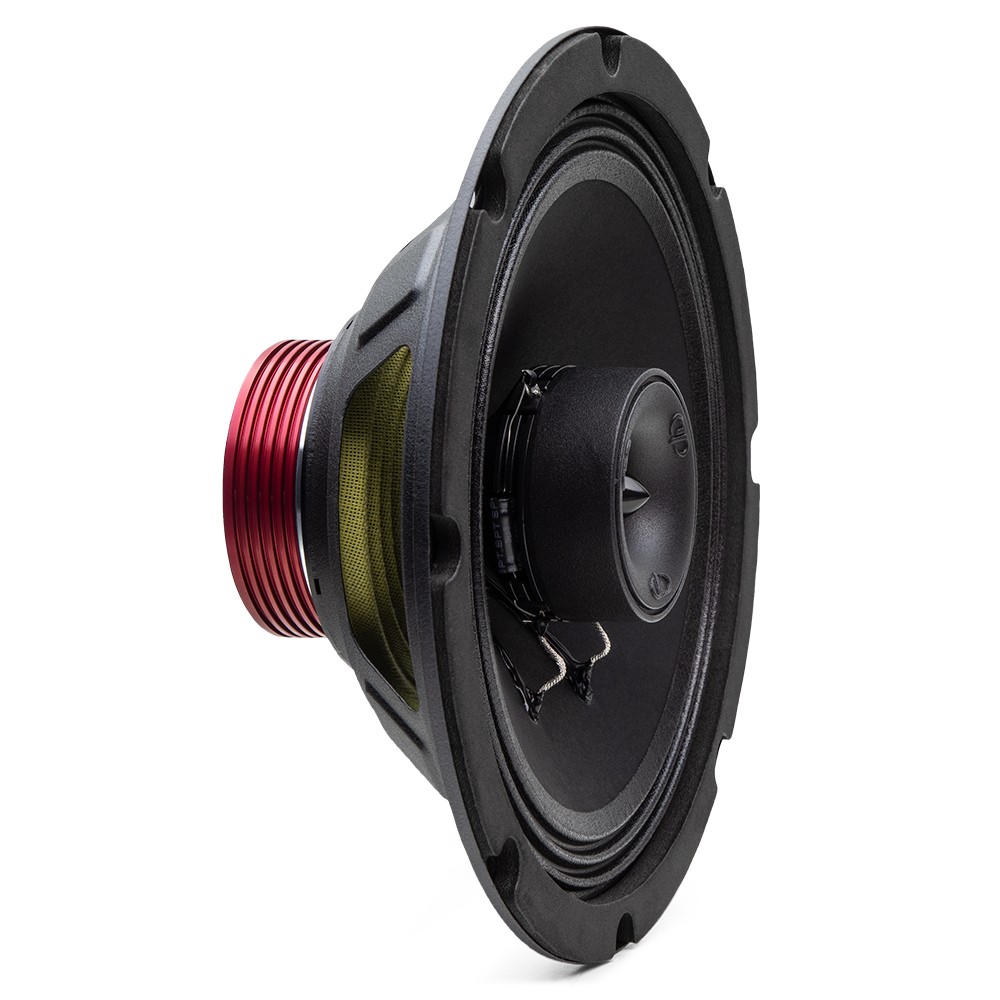 Authorized DD Audio Dealers Near You
The VO-XN8 speakers are neodymium driven coaxials, designed for efficiency and high output with minimal weight and compact mounting dimensions. Compared to standard coaxials these speakers will deliver a higher level of midrange and upper frequency output to help overcome environmental noise or keep up with a powerful sub stage. The VO-XN8 speakers are perfect for applications such as motorcycles, boats or bass demo vehicles.
Neo Magnet Midrange and Tweeter Motors
Moisture Resistant Polymer Infused Curvilinear Cone
Rubber Voice Coil Gap Cover
Kapton Voice Coil Former and Shorting Ring Equipped Motor for Decreased Inductance
CCA Voice Coil Wire for Increased Efficiency
Removable Rear Heatsink for Increased Mountability
Specs
Driver Size:

8

Watts RMS:

75

Peak Power:

300

Woofer Voice Coil Diameter (Inches):

1.5

Tweeter Voice Coil Diameter (Inches):

1

Impedance:

4 Ohm

Frequency Response (Hz):

90 - 20k

Fs (Hz):

90

Qms:

4.264

Qes:

0.45

Qts:

0.407

Vas (Liters):

15.232

Woofer dBSPL:

96

Tweeter dBSPL:

104

Mounting Diameter (In):

7.25

Mounting Diameter (MM):

184.15

Mounting Depth (In):

3

Mounting Depth (MM):

77

Price (USD):

300

Pair
The high output, voice optimized speakers are a hybrid of Pro Audio and Audiophile technologies. Shorting ring motors, long fiber curve sided cones, precise edge terminations and CnC motors with integrated Free Flow Cooling combine to give high fidelity at previously unattainable levels.
Resources