Z-Wire: Power Cable, Speaker Cable, and RCA Connectors
February 15, 2022
Just as the body has a brain, a heart and a lot more muscles and organs, your audio system has processors, amplifiers, and (we hope) a lot of DD AUDIO® speakers. Not unlike the body's vascular and nervous system, a vehicle's sound system requires a network of interconnected veins and capillaries to carry its lifeblood to each component in the chain, and that lifeblood is electric. All that power and information being pumped through the system requires quality conduit to flow clean and unobstructed, and that distinct quality is embedded in every fiber of DD Audio's True to the Source™ Z-Wire: RCA Connectors, Power Cable and Speaker Cable.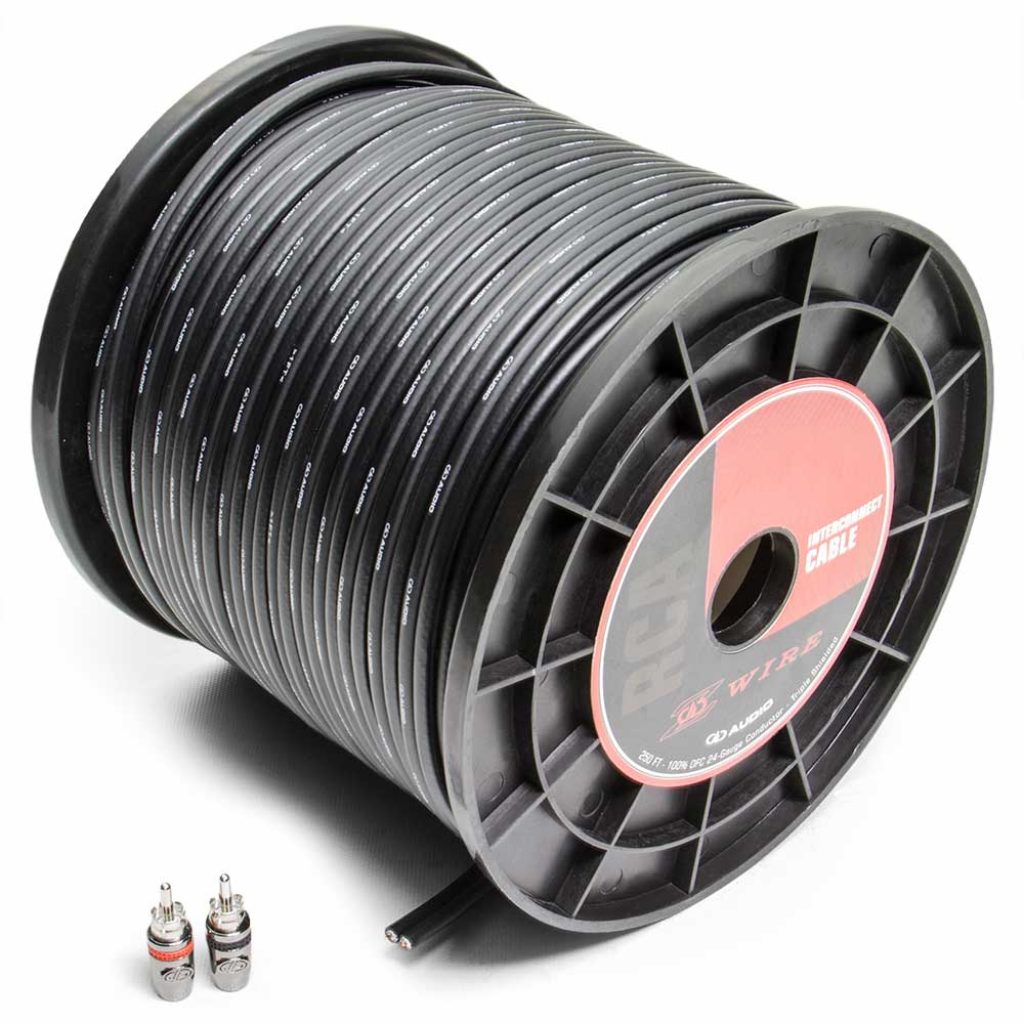 Z-Wire is the perfect solution for installers that are tired of low quality, overpriced, too long, or too short RCA cables. This unique system allows the interconnect cables to be built to the exact length needed resulting in an aesthetically clean installation. Since you won't have to spend time hiding extra cable lengths, or trying to eek one more inch out of a short cable, it simplifies the installation. Once the interconnect cable is cut to the correct length you simply fit the crimpless and solderless RCA connectors onto the cable and you're ready to go. Here's an easy to follow how-to video.
Z-Wire Speaker Cable
Available in: 16 AWG, 12 AWG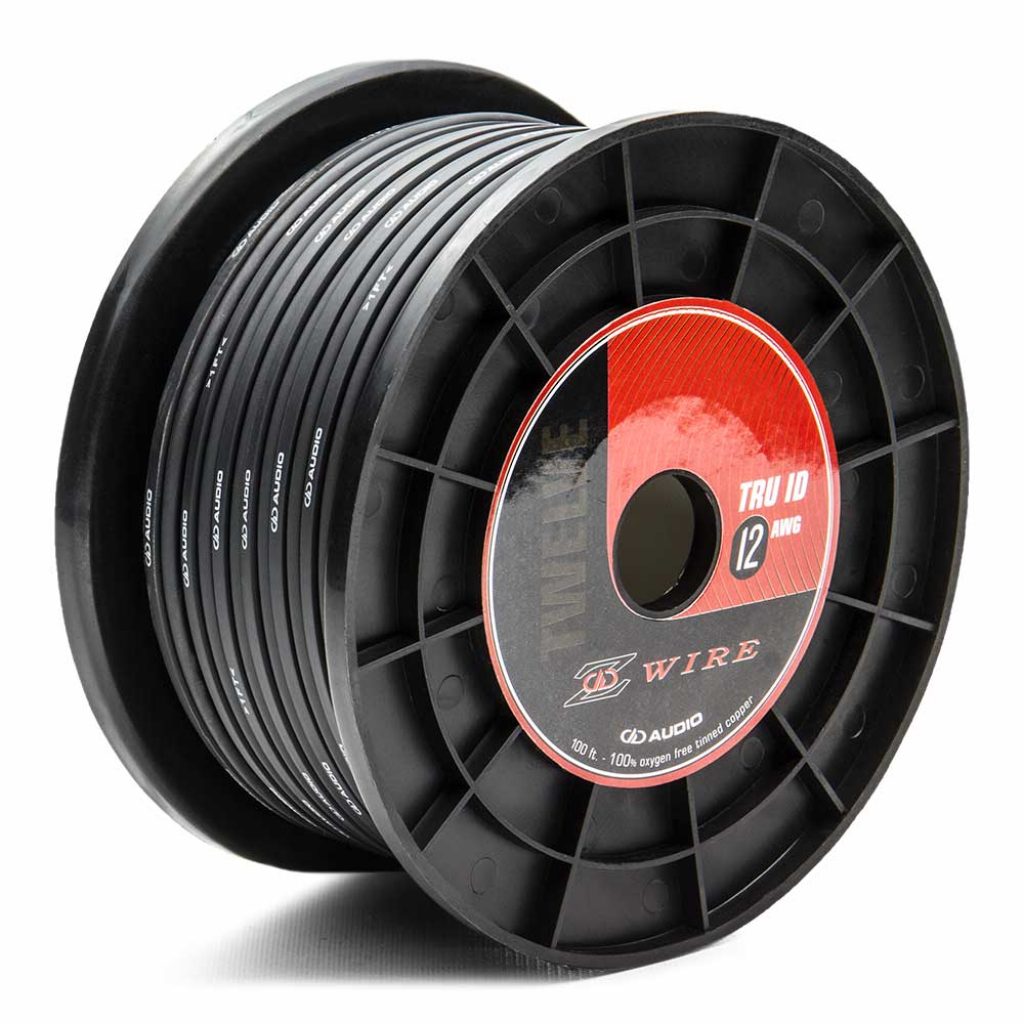 The last link between your amplifier and your speakers is the cable connecting the two. It's up to you to decide if you want to sacrifice the quality of your audio system at the very end of the signal chain by using a sub-par speaker cable; or if you want your sound to come through exactly as the equipment is presenting it. Z-Wire Speaker Cables are high strand count, tinned, 100% oxygen free copper cables that are Tru ID, AWG spec. We also made the cable installer friendly with highly visible 1ft length markings and square plus round cable shielding for easy polarity identification. The shielding is a soft-touch PVC that is durable yet highly flexible, plus it's heat and oil resistant.
Z-Wire Power Cable
Available in: 10 AWG, 8 AWG, 4 AWG, 0 AWG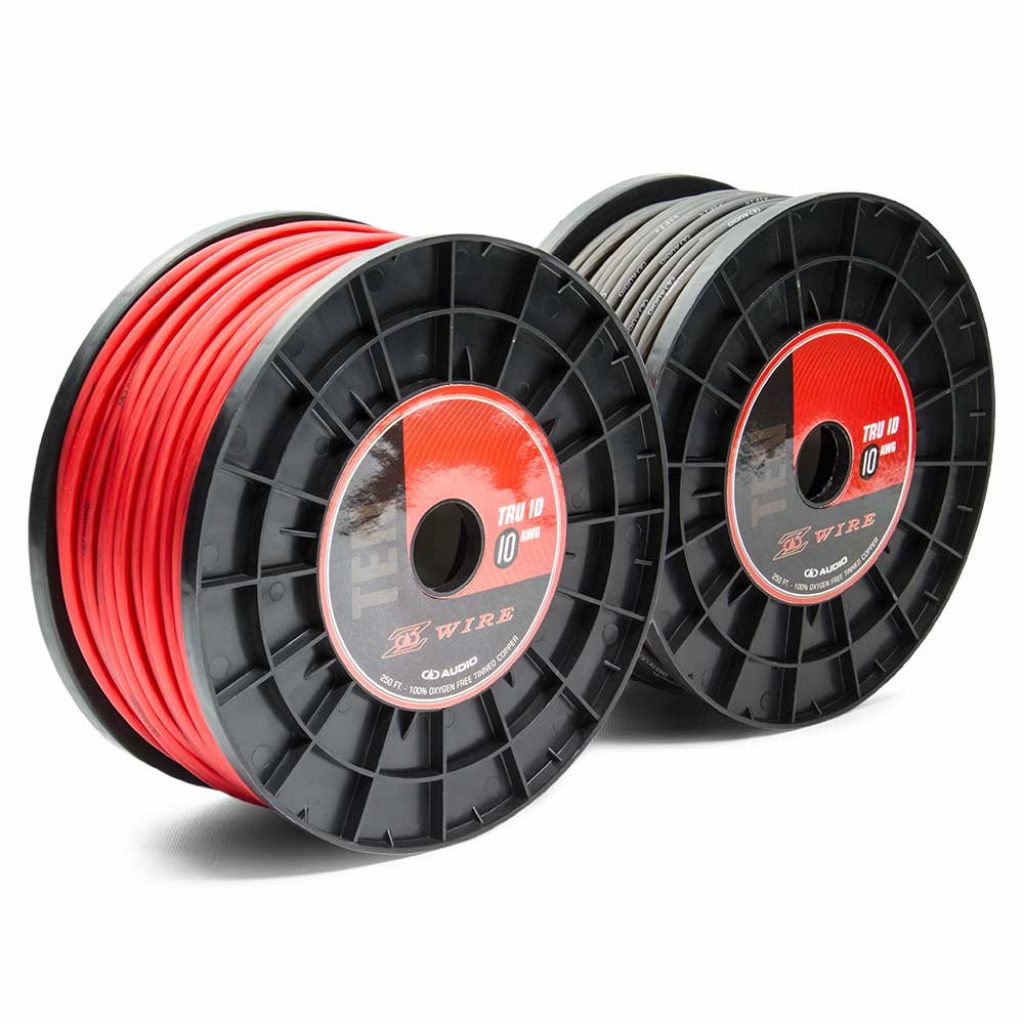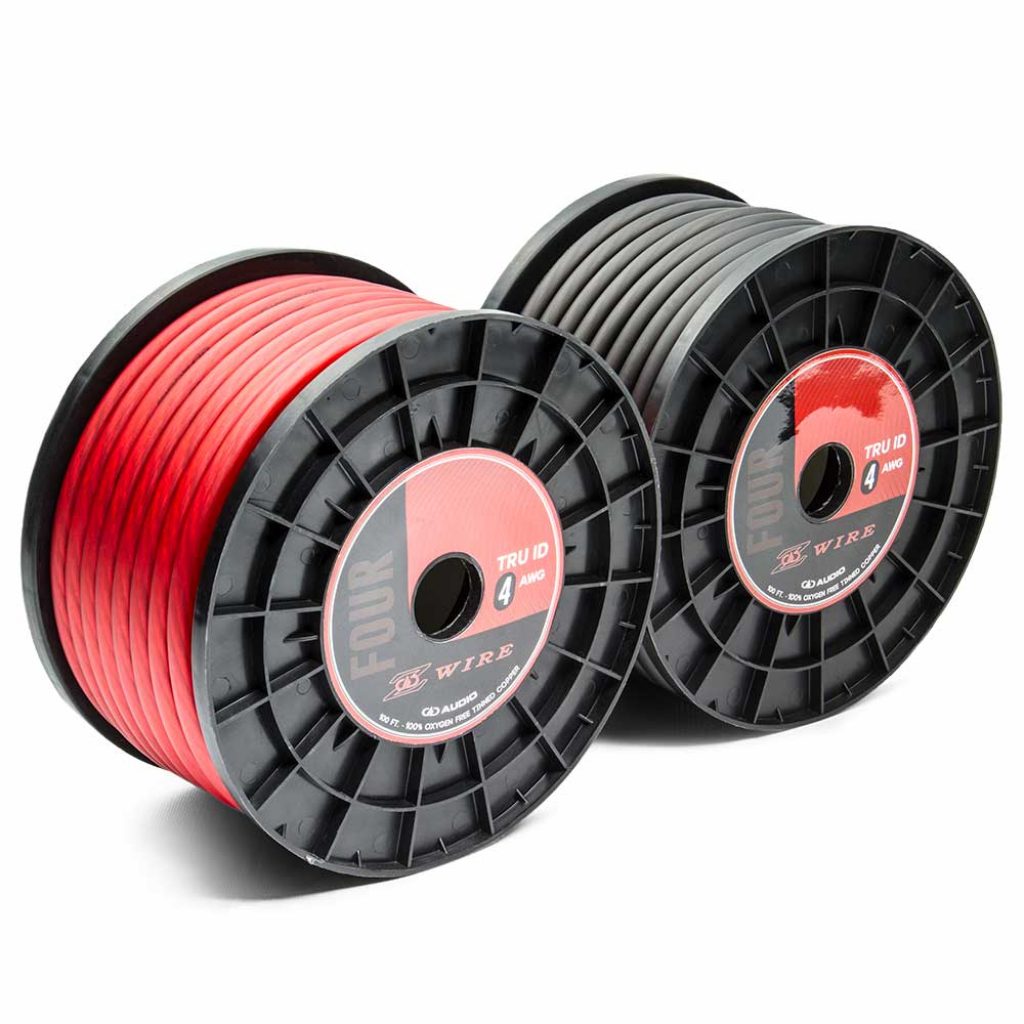 Power cables deliver the lifeblood of your system to your amps, so if you want premium system performance you need premium power cables. With so many low-quality cables on the market, DD wanted to offer a product that could be counted on to deliver maximum current. Z-Wire is DD Audio's no BS version of power cable. This means no fancy colors or trumped up technology. It's just good ol' red and black cable offered in a Tru-ID, AWG spec. For maximum performance, we use a high strand count of 100% oxygen free copper. This means you get 61% more current conductivity compared to CCA wires of the same size. Each strand is tinned to resist oxidation, making it great for car and marine applications. We encased it in the same soft-touch PVC, as the Z-Wire Speakers Cable, also making it durable and yet highly flexible, plus heat and oil resistant.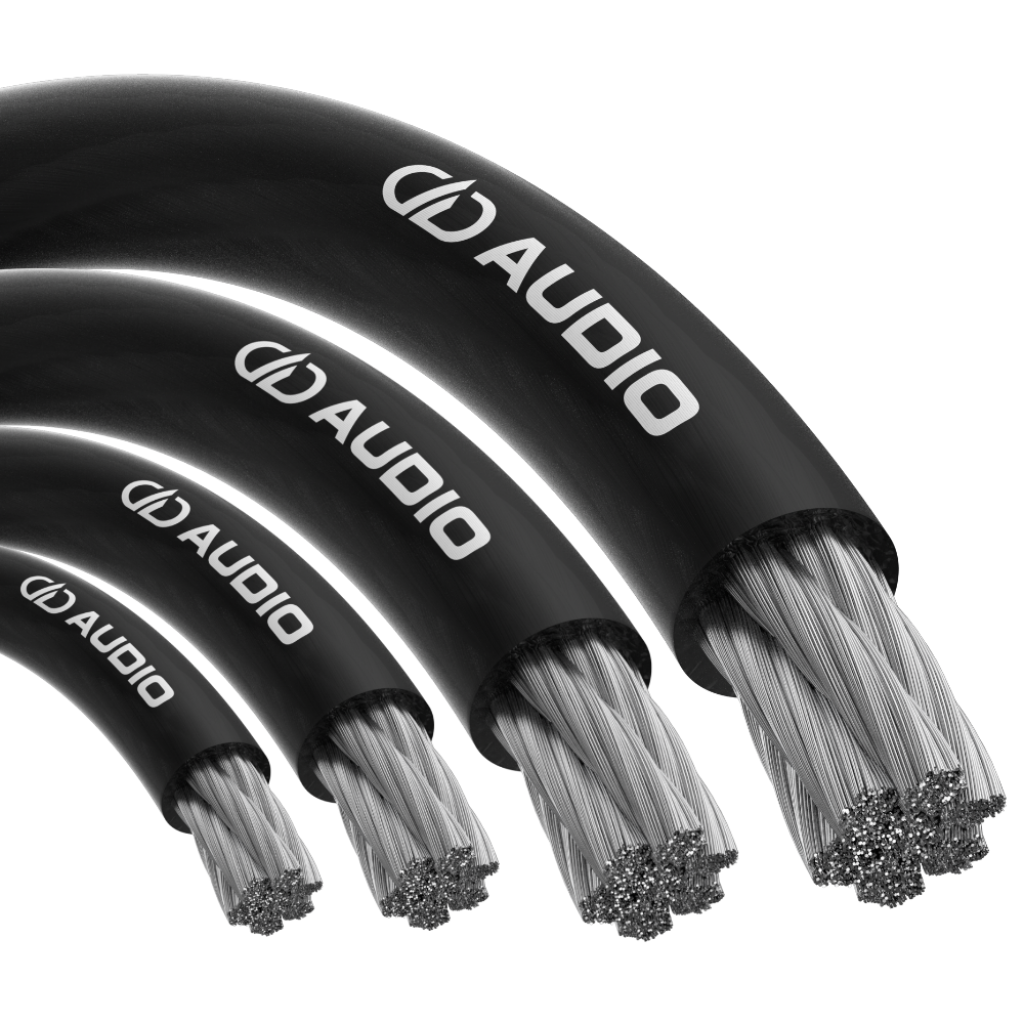 Looking for Solid Performance with Sizeable Savings? Check Out the All New REDLINE Products to Upgrade Your SoundTM!