DD Audio April Install highlight
April 6, 2016
This time around our install highlight focuses on our very own DD Work Van. For a project this important, we again turned to one of our resident OKC audio magicians, Brian Bohannon, of Audio Extremist, LLC. He didn't so much as blink when presented with the extensive equipment list and the dual zone system design we had lined up for the van, but he did crack a little smile.
Utilizing his wealth of fabrication and installation skills, Brian set to the task of fitting a 6th order band bandpass enclosure equipped 16 of our venerable 2508 ESP subs, a Z2b amplifier, and a battery bank worthy of the power demand, all in the front part of the van. And that's just the 1st sub stage!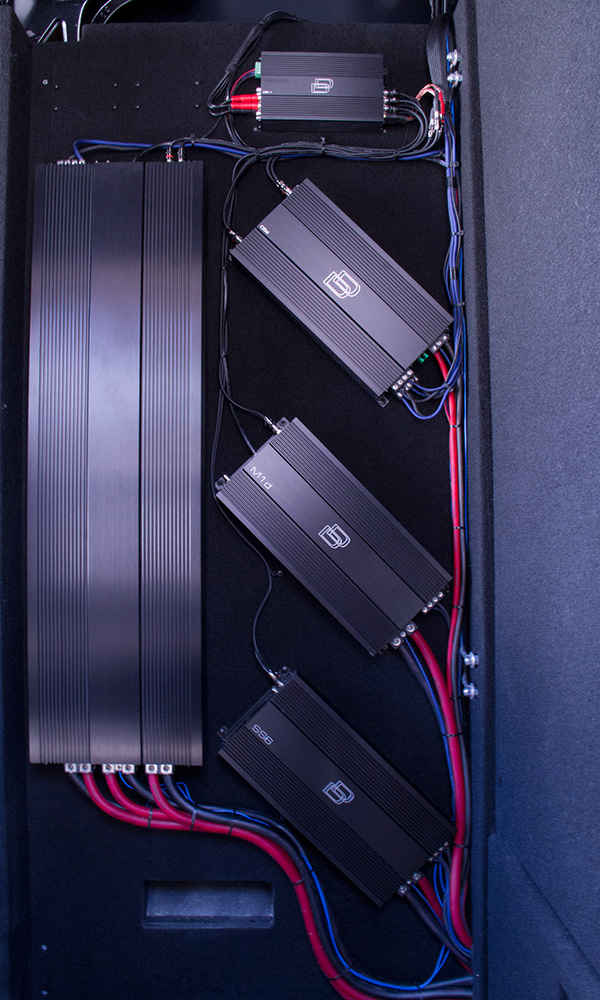 There are also two 1012 subs, fed by an M1d amplifier in a slick, custom center console that also houses the first of two pairs of VO-CCX8 drivers. The other pair of VO-CCX8 drivers is flushed in behind the seats, and an SS6 amplifier powers the quartet. Just in case that wasn't enough, there are also a pair of AT-28 tweeters in the A pillars, as well as the complementary set of AW6.5's in the doors, all being motivated by a C5d amplifier.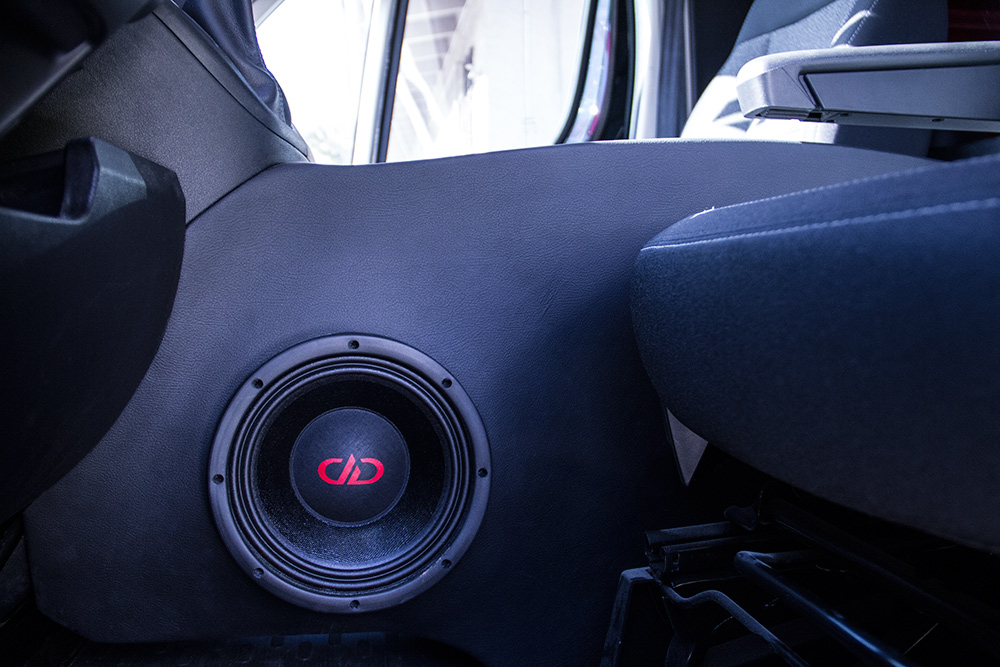 Last, but not least, a DSI-1 was used to integrate the factory head unit into the system and ensure everything was receiving the proper info, down to the specific frequency.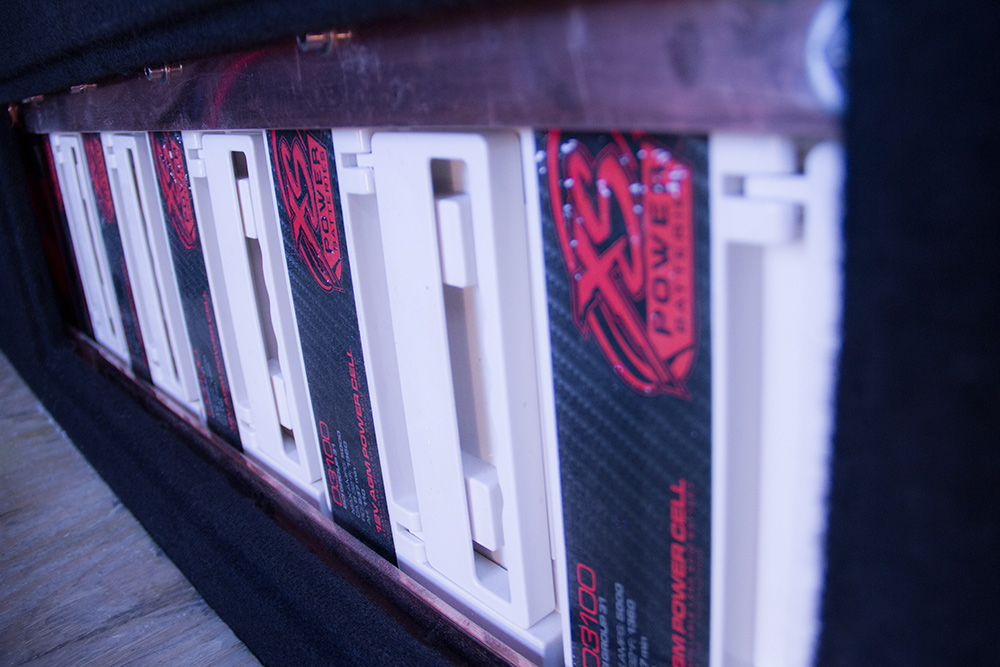 It takes actual magic to stuff all of that equipment into a vehicle while retaining its functionality, so we appreciate all that Brian was able to do for us. Keep an eye out for the DD Demo van, coming soon to a dealer near you! Don't forget to post of photo of your experience and tag it with #DDWorkVan.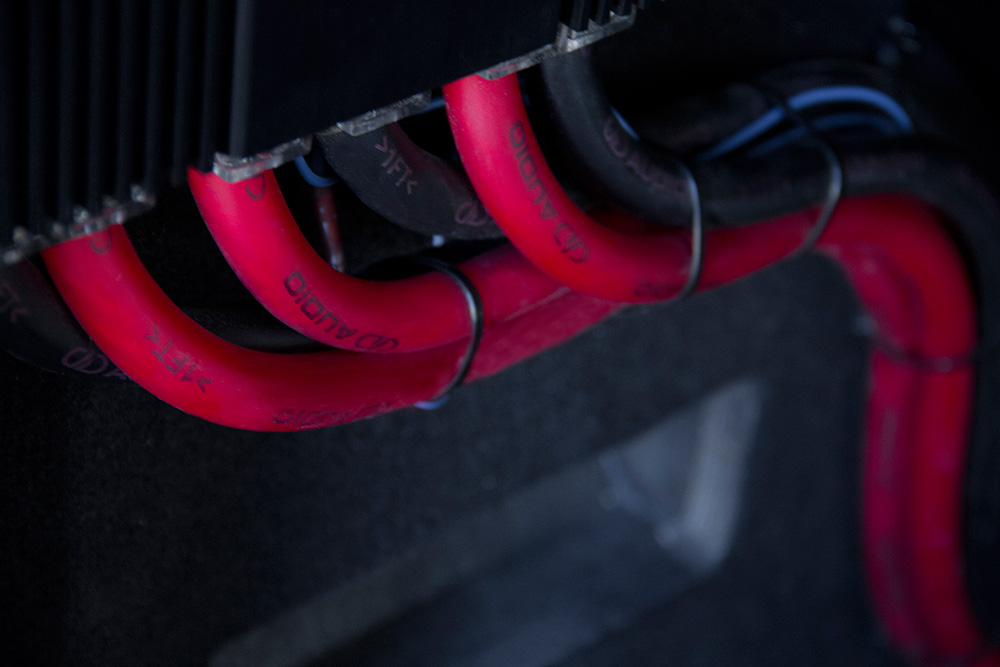 Full Install list:
16 – 2508 ESP Subs
1 – Z2b Amplifier
5 – XS Power Batteries
1 – 370 Amp Mechman Alternator
2 – 1012 Subs
1 – M1d Amplifier
4 – VO CCX8 Drivers
1 – SS6 Amplifier
2 – A-28 Tweeters
2 – AW6.5 Midranges
1 – C5d Amplifier
1 – DSI Signal Processor