DD Audio Expands the D Series Amplifier lineup with the new D4.60
August 28, 2017
PRESS RELEASE
Oklahoma City, OK, August, 28 2017 — DD Audio announces the expansion of their D Series amplifier lineup with the addition of the D4.60. The D4.60 is a mini chassis, one-sided control amplifier designed to make space constrained installations a breeze. This next-gen full-range digital amp delivers 4 x 60 watts of continuous power into 4 Ohm loads and 4 x 85 watts into 2 Ohm loads. In bridge mode, the mini-D turns into a little powerhouse of a 2 channel amp, delivering up to 200 watts per channel. It also features a conformal-coated PCB for added moisture and dust protection in harsh environments; making it perfect for motorcycles, UTVs, and boats.
All wiring and controls are located on one side for ease of hook-up in fairings, dashes, under seats, behind seats or in consoles. Low-level inputs, high-level inputs, pass through RCAs and selectable LP/FULL/HP crossovers make the D4.60 ideal for a simple to complex system design.
Size comparison to every day objets: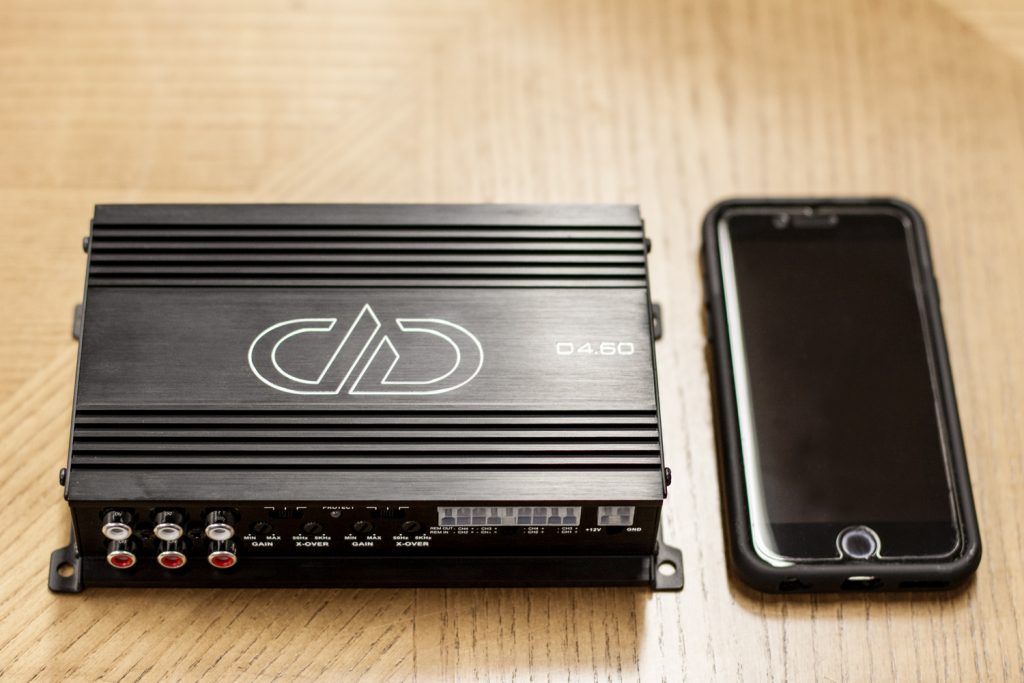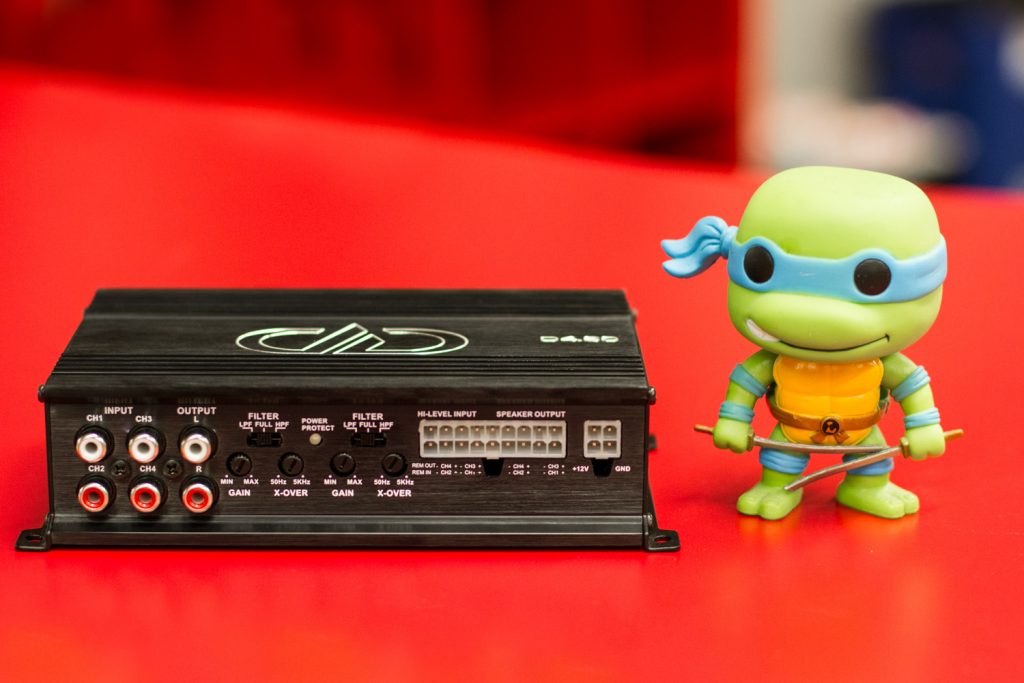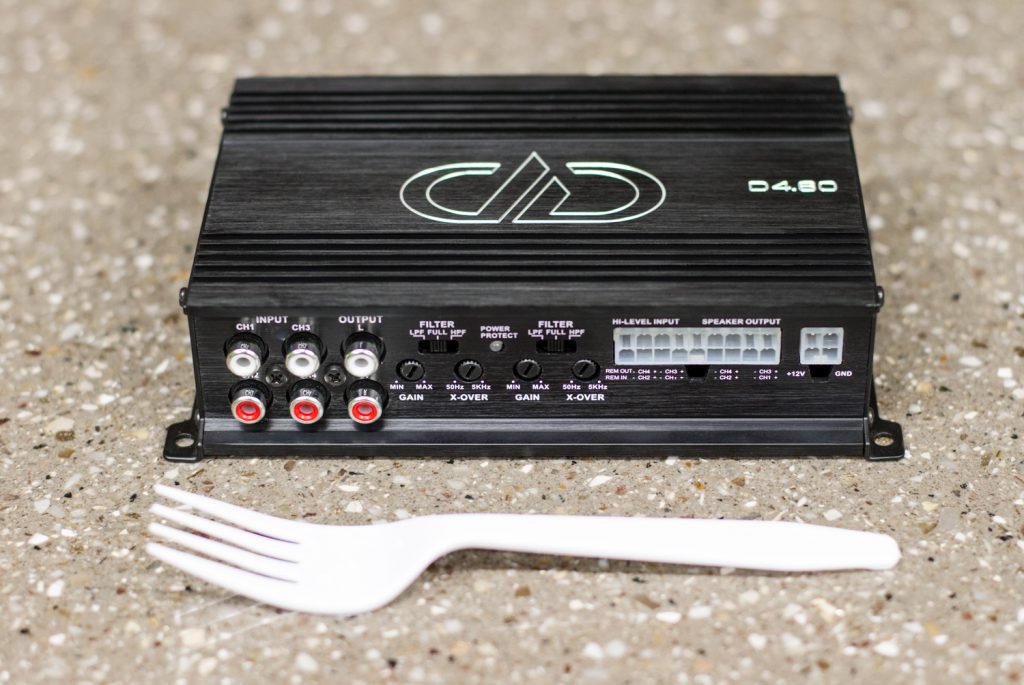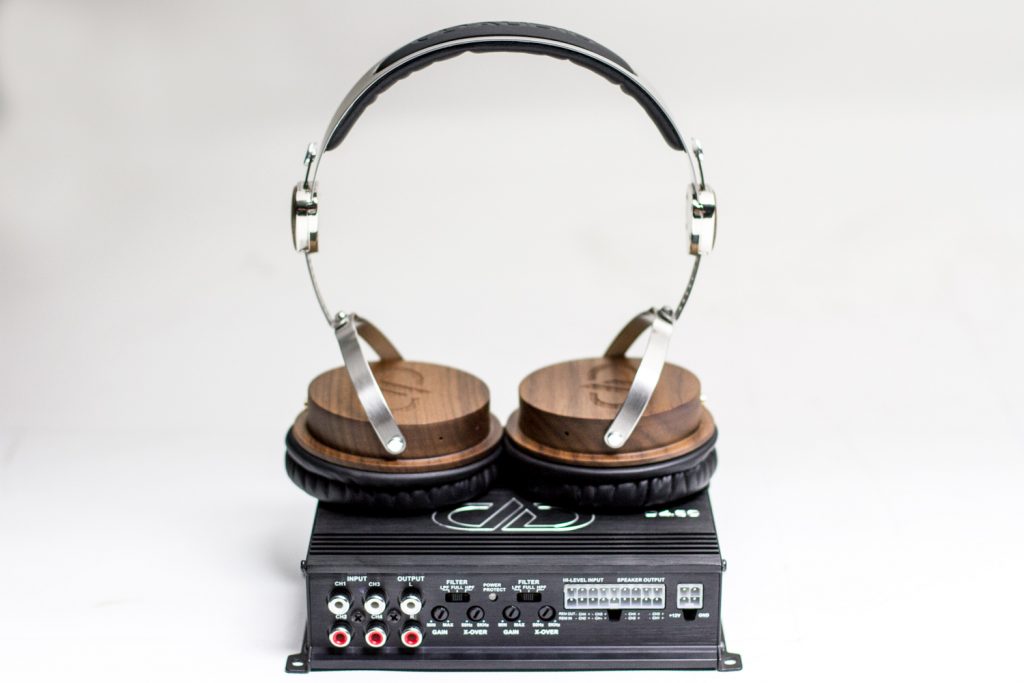 D Series Design Features:
Continuous Power: 4 x 60 Watts @ 4 Ohm / 2 x 170 @ 4 Ohm
MOSFET POWER SUPPLY AMPLIFIER
DOUBLE SIDED THROUGH HOLE PCB
CONFORMAL COATED PCB
VARIABLE 12dB/Oct CROSSOVERS
PASS-THROUGH OUTPUT
HIGH-LEVEL INPUT SIGNAL SENSE TURN ON
2-WAY PROTECTION: SPEAKER SHORT, THERMAL (D4.60)
See the D4.60 product page.
Visit the DD Audio Adventure page for ideas to enhance any of your on or off-road adventures!