DD Audio heads to Slamology to unleash the DD KONG!
June 4, 2018
Oklahoma City, OK, June 4, 2018 — DD Audio proudly presents the DD Audio Sound Off: The Largest Car Audio Contest In The World at the 15th Annual Slamology Automotive & Music Festival, June 9-10th in Indianapolis, Indiana at the Lucas Oil Raceway. This will be DD Audio's fourth co-sponsorship of the wide-reaching custom car event.
The DD Audio Sound Off is a quadruple sanctioned event, featuring MECA, IASCA, DBDRAG and USACi events (see full schedule here). This year you can expect to see some of the largest systems built by the greatest names in car audio competing for a place in history to the delight of bassheads and audio enthusiasts from all over the country. Also, new for this year, come see the loudest motorcycles around during the dBDrag Bagger Beatz Competition.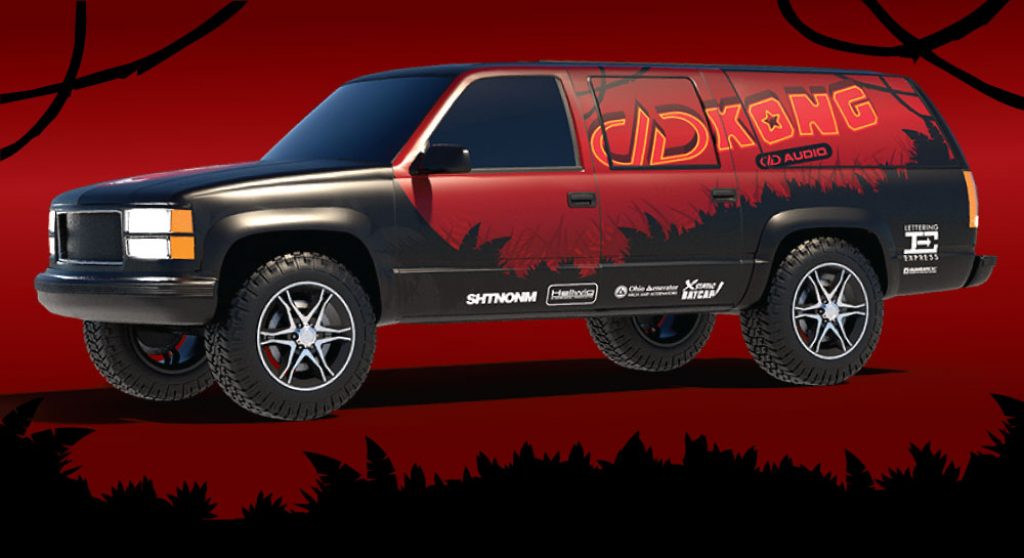 In addition to being the official Car Audio Contest Sponsor, DD Audio will be representing in full force this year – through our fans, our partners and the DD KONG! That's right, DD Audio's largest ever demo vehicle, the DD Kong will be delivering monstrous mids and highs and beastly bass with over two tons of audio system at Slamology 2018. To witness the fury of the DD KONG stop by the DD Audio booth located conveniently along the main cruise. While you're at the DD booth upload a photo or video on social media of the DD KONG, with the hashtag #DDKONG, for chances to win a limited edition DD KONG/SHTNONM shirt and DD Audio Lifestyle gear!
Keep an eye and an ear out over the next few days for more news on the DD Kong!
DD KONG TOUR DATES:
Slamology, Indianapolis, IN – June 9-10th
Scrapin the Coast, Biloxi, MS – June 22-24th
Texas Heat Wave, Austin, TX – July 20-22nd
Surf City Soundoff, Lincoln City, OR – August 25-26th
Check out our DXB-04 Over The Ear Wood Headphones!