DD Audio Install Highlight – 2006 Opel Corsa Utility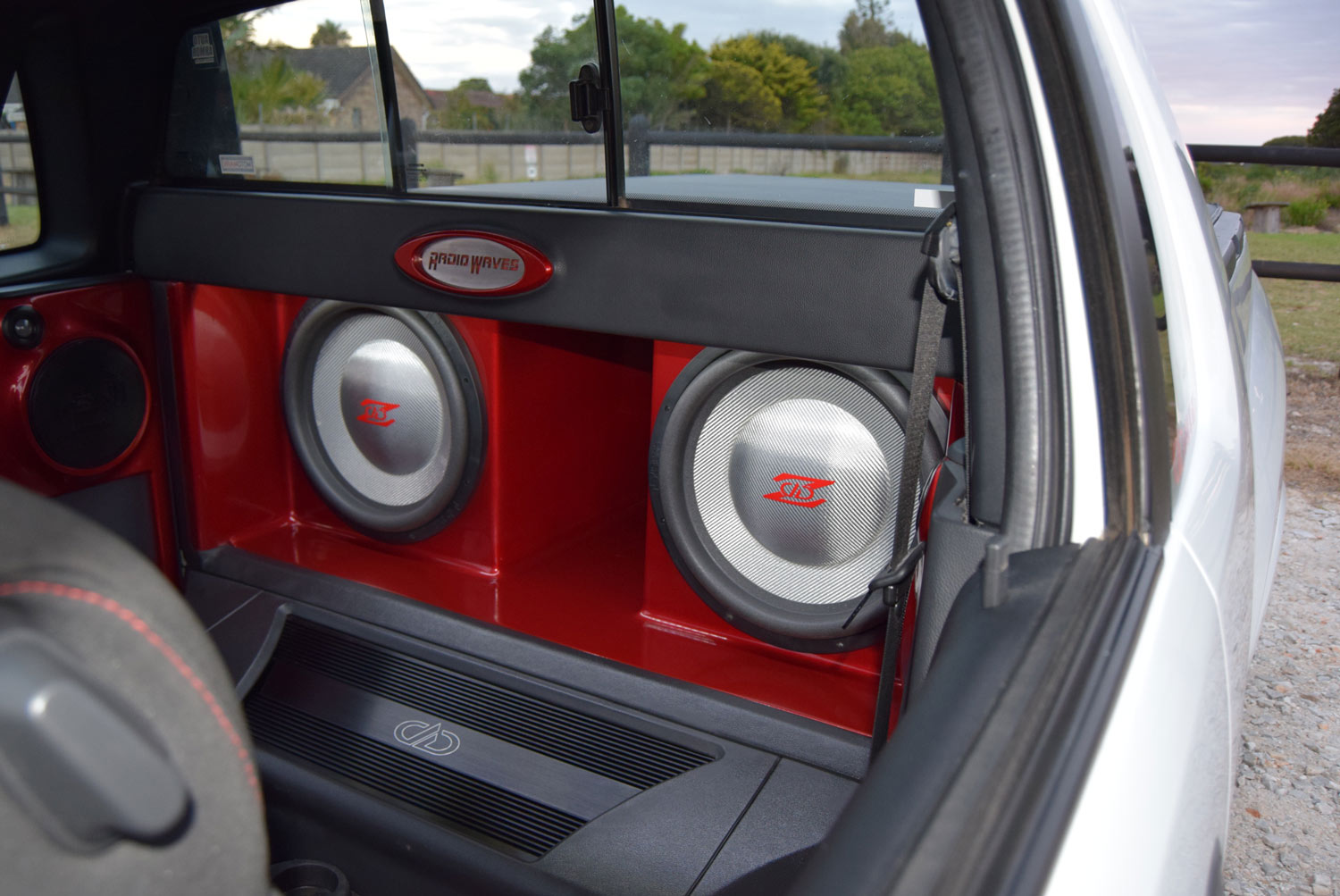 DD Audio Install Highlight – 2006 Opel Corsa Utility
January 17, 2017
This month's Install Highlight shows how far the audio bug really reaches. Johann Horn of South Africa shared this awesome build in his Ute, proving once again that if you want it bad enough, you can always find room for more sound!
For most of us, the amount of sound crammed into this tiny space is beyond necessary, which makes it even sweeter! The equipment list in this vehicle reads like a Christmas wish list, touting some of our most prodigious offerings! Johann managed to stuff in the following list, despite space constraints:
Mids and Highs:
Sony 5v Double Din HU
DD Audio T2 Tweeters x 6
DD Audio CS 6.5 Splits
DD Audio CXS 6.5 Coax x 1 set
DD Audio VO-M6.5 x 1 set
Subwoofers:
Custom DD Audio Z 315 D1's x 2
Full Platinum composite cones with over-sized dust caps
Amplifiers:
DD Audio S4b x 2 (Mids+Highs)
DD Audio M5 x 2 (Strapped)
Signal Processor:
DD Audio X1.1
Wiring:
Full DD Audio Z Wire (0 Gauge)
Batteries:
Kinetic HC2400's x6
Alternator:
High Output Hairpin 250Amp
Mechman Adjustable Voltage Booster
Despite having this monster in his stable, Johann has plans to build something even more insane for his next build. It just goes to show that car audio is more than just a hobby, it's a part of us. For better or worse, it is an unknown force that calls to us. Whether it whispers for us to fit one more speaker into the vehicle, or screams for us to blow out windows with pressure alone, it is truly a universal language. Thanks to builds like this one from South Africa, we can say with a great degree of certainty that focusing on the things that we can celebrate together is way more fun than focusing on our differences. Bass on, world!