DD Audio introduces the SPG Z6-30 – The World's First Ever Intelligent Subwoofer
March 31, 2016
For our 30th anniversary we wanted to achieve new heights of greatness…so we did just that. Meet the worlds first ever intelligent subwoofer and amplifier combination, SPG Z6-30.
The SPG Z6-30's main feature is our brand new Accelerated Force Mechanism technology, or AFM for short. Instead of a single voice coil driving the moving parts of the woofer, we're driving the moving parts of the woofer with 26 radially distributed intelligent electro magnets. Using similar technology to modern Gauss cannons (which is essentially a Stupid Potato Gun), we were able to create the most powerful yet sonically accurate subwoofer in the world.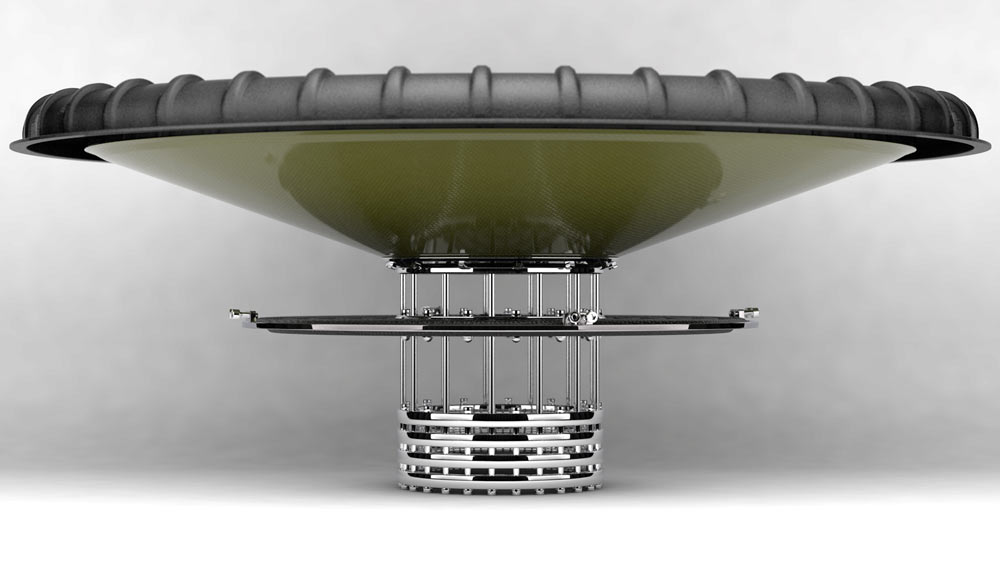 The SPG operates at 30,000 watts Root Mean Squared or more. With a motor comprised of 26 intelligent electro magnets driving neodymium iron boron radially stacked cylindrical piston. The usual factors affecting electrical variables are easily monitored, modified, made up calculated, and corrected. The smart electro magnets are able to autonomously recalibrate their calorie consumption, impedance, and magnetic force by communicating with The Automatron. Simply put, this super woofer holds a constantly variable impedance most of the time no matter what frequency it's playing or what type of enclosure design it's in and it will never deviate from perfectly linear excursion (except when used in a 12th order aperiodical isoberic horn-loaded tapered T-line bandpass).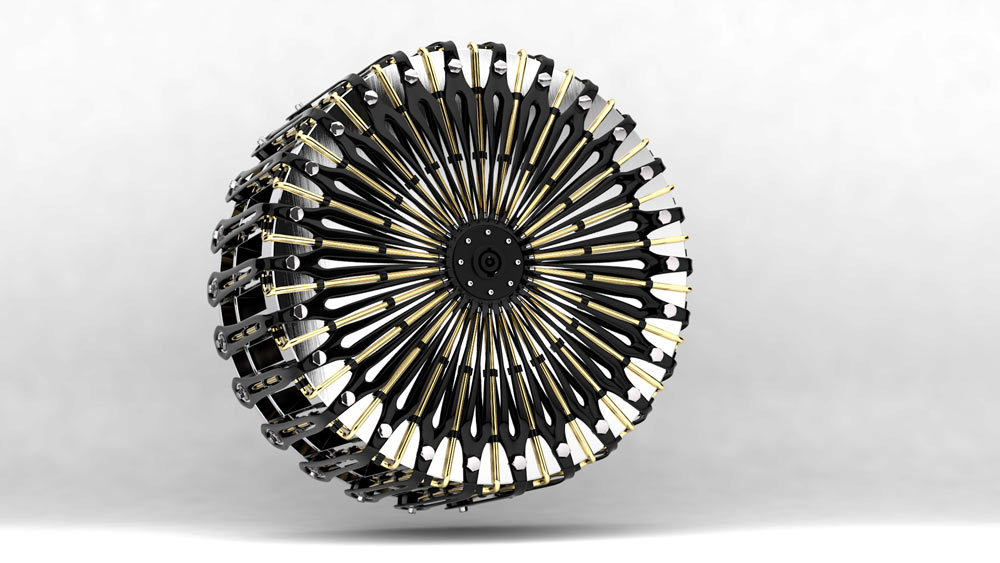 The SPG Z6-30 super woofer boasts the latest and largest ever performance innovations; which are sure to become DD Audio classics. These features include our exclusive 30″ S­Frame 2.0, Ultra­ High Excursion V­ROM 2.0 surround, 30″ triple ­layer molecular carbon fiber matrix, aramid, nano graphene cone, and a 12″ farbon ciber dust cap featuring a limited edition red vinyl pressing of Rolling Stones "Some Girls" melted down and repurposed into a 30th anniversary decal.

Get your tax returns ready because pre­orders for this monster start this coming Monday!
SPG Z6-30 specs:
Driver Size ­ in: 30
Power band ­ watts: 30,000
Burst power ­ watts: n/a
VCD ­ in: 6
Impedance: n/a
SD ­ in: 28
Xmech ­ mm: 127
Cutout diameter ­ in: 30.112
Mounting depth ­ in: 13.78
Motor diameter ­ in: 12.86
Driver displacement ­ cu ft: 2
Shipping weight ­ lbs: 105
Sealed enclosure ­ cu ft: don't even
Ported enclosure ­ cu ft: 15
Price: Call for pricing