When DD Audio recently released the VO-B3 we underestimated the positive response we would receive from one niche of the mobile audio market; the bike guys. The world of custom motorcycle audio has fastly become as exciting as custom car audio, and we've found that while similar to car audio, bike audio's needs are a little different. Case in point, the VO-B3. The VO-B3's unique mobile audio centric design features found a place with our two wheeled fans, but there was one issue installers kept running up against with this nifty little guy. The trim bezel was just not small enough to easily drop into existing fairing gauge holes.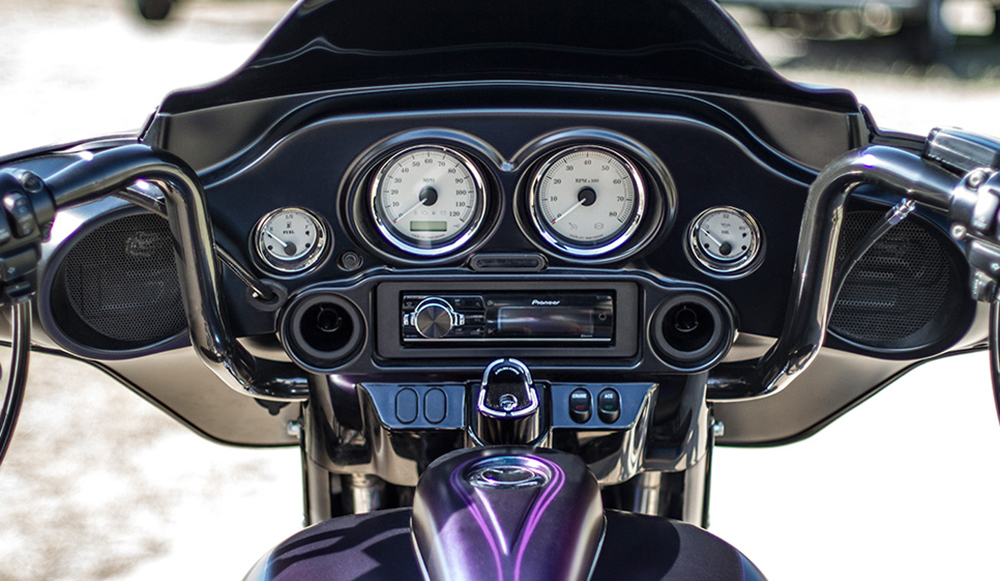 We took the feedback from our frustrated customers, went back to the drawing board, and in response we decreased the mounting bezel OD to 57 mm/2.24 in.; and now the B3 will nestle neatly into most fairings. This update also plays well for the car guys since the new mounting bezel will leave more room on door panels and A-pillars for additional tweets. So, if you need that perfect tweeter to punch your highs up over the rumble of your pipes, or a pair of 18" in the trunk, look no further than the VO-B3.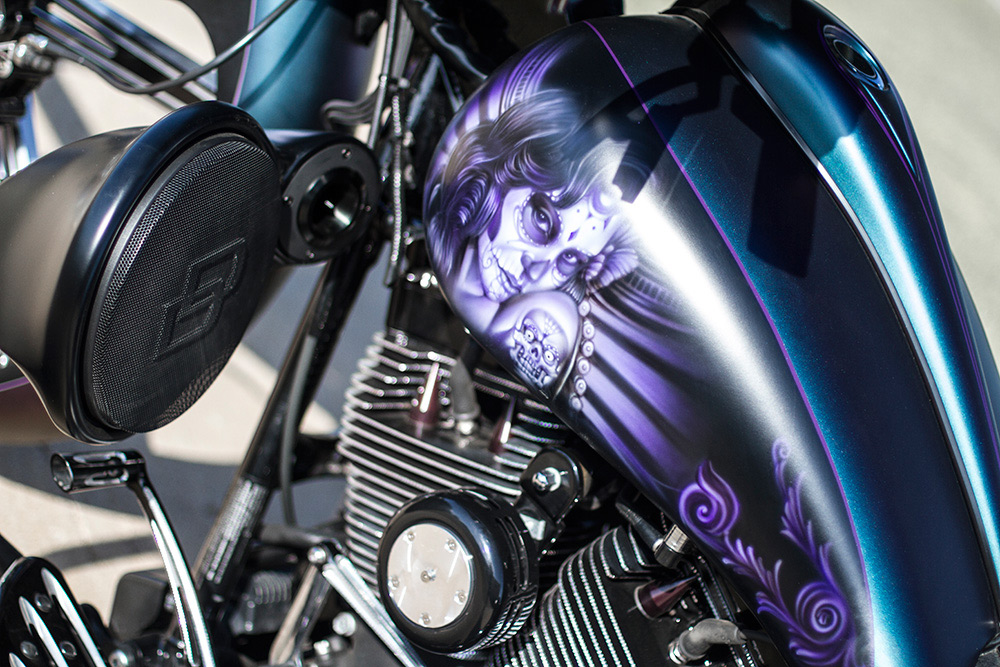 B3 Features:
Trim Bezel Diameter 57mm / 2.24in
Perfect Fit for most Motorcycle Fairing Gauge Holes
Dual Mounting Options
Custom CNC Aluminium Body
Neodymium Motor
Titanium Voice Coil
See more photos and specs at the B3 Product page. Motorcycle build by Intense Car Audio.