DD AUDIO Partners with OCU's Esports
August 12, 2021
PRESS RELEASE
Oklahoma City, OK, August 12th, 2021 — DD AUDIO®, a manufacturer of high-quality mobile audio products for the masses, is proud to announce their role as an official audio sponsor for Oklahoma City University esports.
OCU was quick to recognize the growing interest in and value of esports as a competitive collegiate program and DD Audio is proud to provide audio for the new OCU esports Starcade Gaming Arena.
The sponsorship began with a chance encounter between Michael Combs (Director of Product Development) and Jeff Price (Director of the OCU esports program) shortly before the 2019 River Rumble esports event that Price was organizing. Price mentioned that OCU had big plans for esports in the region and the two quickly began a discussion about how OCU esports and DD Audio could work together.
A year later Price reached out to Combs with an invitation to tour OCU esports' new Starcade Gaming Arena. The site was still under construction, but would be completed in just a few months. It was a great opportunity and the perfect timing for DD Audio to design and build the audio system for the Starcade.
The DD design team then started work on a proposal to bring True to the Source® sound to OCU. After exploring multiple design concepts, one in particular stood out; speaker enclosures designed to look like old school arcade cabinets accompanied by a large double 15" subwoofer enclosure. OCU enthusiastically agreed.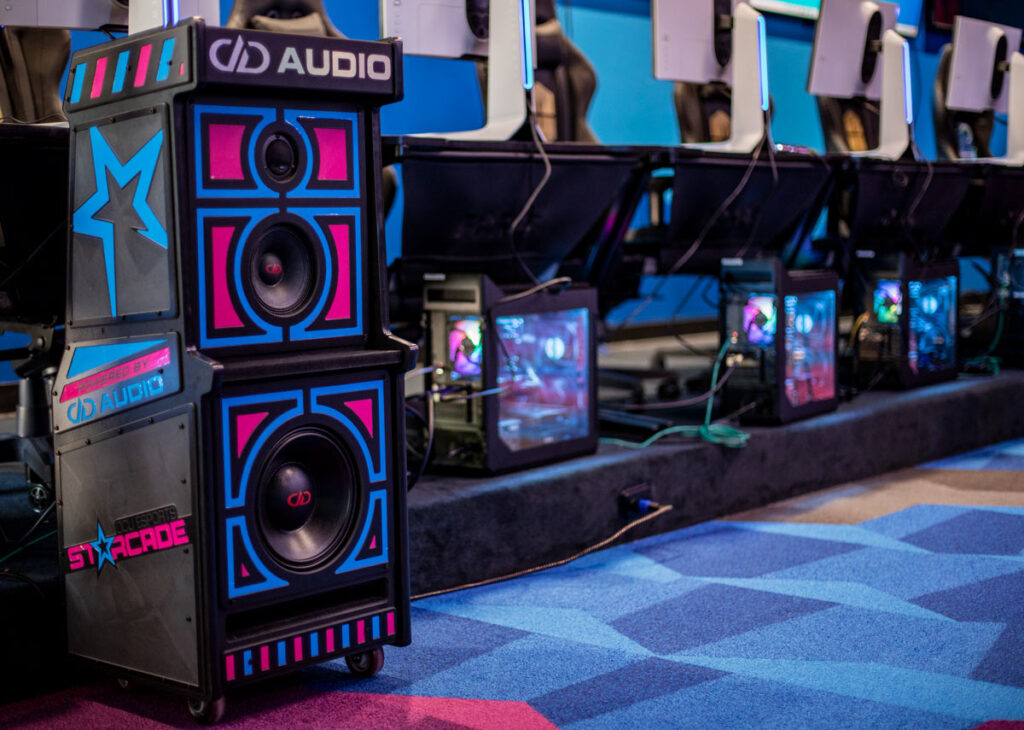 According to Michael Combs, "The system was designed and built completely in-house. We started by modeling everything in 3D so it could be easily reproduced. Then we cut and engraved the enclosures, acrylic and PVC panels on CNC's and lasers in our very own fab shop. Of course, we also hand built the custom crossovers and our 15″ Made in the USA subwoofers. It took about 2 1/2 months, from start to finish, to work the time into our already packed schedules. We had a lot of fun designing and building the system. We think the retro design is a great tribute to the history of gaming."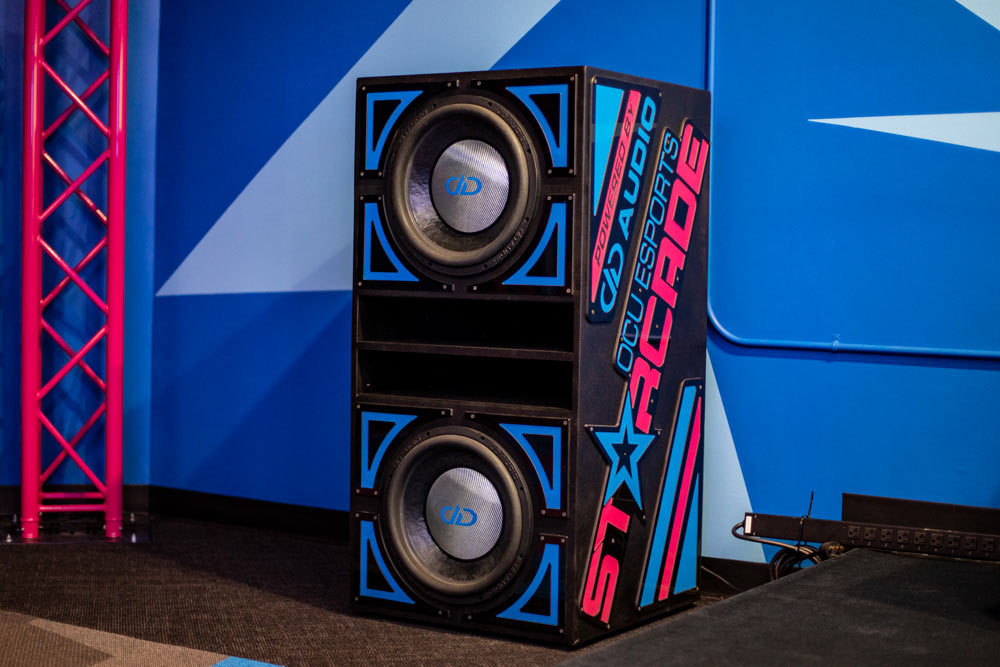 The front arcade style cabinets are built around high efficiency PA style speakers that are well suited to gaming audio which typically contains a lot of spoken dialogue and sound effects. The front cabinets are designed for roughly 350 watts of power each, and the large double 15" cabinet is designed to handle around 1100 watts of power for big explosive bass.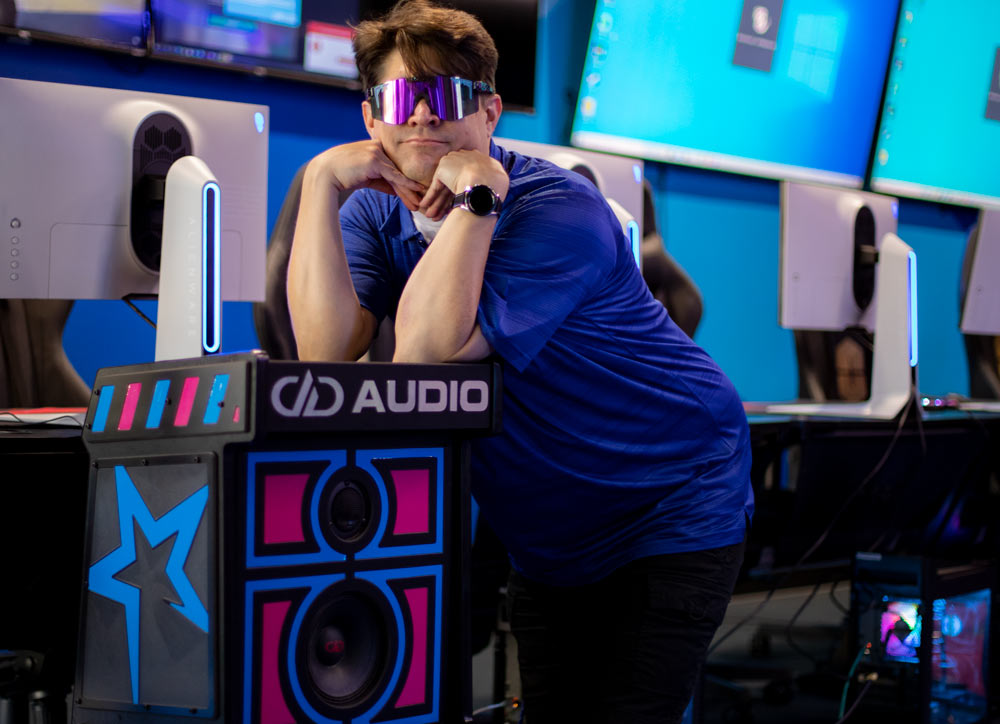 OCU esports head coach, Patrick McClung, added "DD AUDIO's level of craftsmanship and dedication to creating the best product is amazing and fits perfectly in line with our direction for esports at OCU. They have been an amazing partner on this project. The sound system at the OCU esports arena is amazing and DD AUDIO is the only company that could bring that level of sound and quality that gives us that edge that we need. Plus, the bass sounds and feels amazing!"
Click here to shop headphones and merch.