A Series Speaker Components – True To The Source Performance
August 24, 2021
Reintroducing the DD AUDIO® A Series Speakers Components with True To The Source® Performance.
The value of fine wine can be lost on those without the ability to discern the aromas and flavors permeating each drop. This ability can come naturally or it can be taught, but it will change the taster's palette and interests as they will come to know what is truly superior. Listening to music can be much the same. A trained ear can discern and register even the smallest differences between recorded imperfections and those which originate in sound systems. For most of us, the sonic bliss being output by a standard DD Audio OEM upgrade is perfection, but for the critical listener, more is needed. Today, DD Audio is proud to offer MORE with the introduction of all new A Series speaker components. Our A Series speakers have long been regarded as the gold standard for OEM speaker upgrades and this new array is here to maintain that tradition with the AW-6.5a woofer, the AT-28a tweeter and the AM-3 midrange speaker. These components combine premium features, materials and design elements to produce a True to the Source® sound quality.
Extensive part analysis, hours of comparative listening tests, and decades of loudspeaker design experience have resulted in the creation of these A Series components. Their reference grade components are built for listeners who are truly excited by the art of critically listening to mobile audio. Every part used in these speakers serves to advance their sonic performance characteristics while eliminating any unwanted elements. The components are available a la carte, so you can build an amazing sounding 2-Way set, 3-Way set, or add select individual components to your system.

The AW-6.5a mid-woofers represent "state of the art" in driver technology. The open design cast aluminum baskets provide an ultra rigid support system while also functioning as an additional heatsink and shorting ring. A high-energy double shorting ring motor is perfectly matched to the 1.5" copper clad aluminum, kapton former voice coil, providing balanced output efficiency and power handling. The inverted butyl rubber surround and composite spider work in tandem to damp unwanted vibrations while providing control and linearity. An aluminum cone with a soft rubber dustcap offers the neutral sound of a pulp cone with the precision only an ultra rigid cone can deliver. This combination achieves wide bandwidth and efficient energy transfer to the air.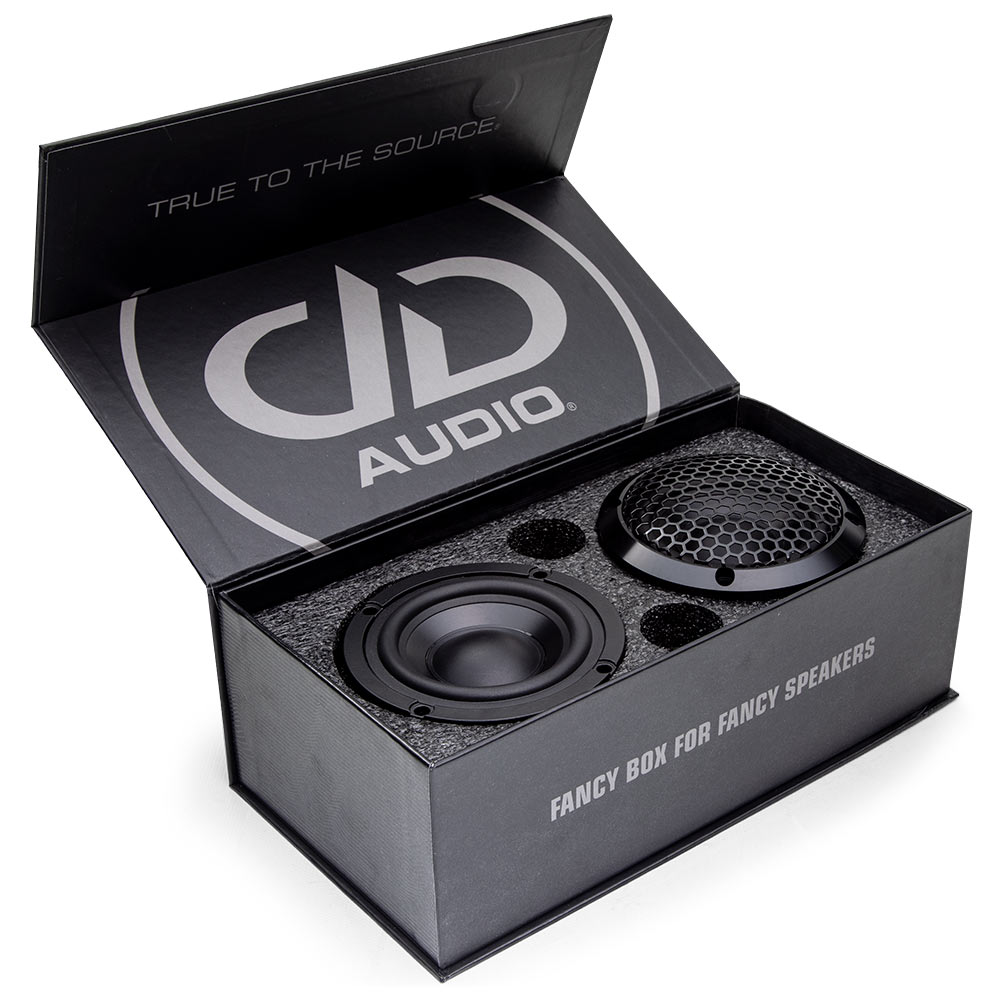 The AM-3 shares many of the same design elements as its larger counterpart the AW-6.5a. This dizzying array of features that one only finds in the upper echelon of the world's finest drivers is tightly packed into the small and highly versatile 3 inch surround package to deliver a crisp, clear and detailed sound in tight spaces.

The AT-28a offers a soft rich sound with extraordinary detail and excellent off axis response.
The lightweight, ultra rigid ceramic dome has excellent damping and offers a breakup mode thousands of cycles above the audible range. A soft silk surround keeps the moving parts linear while also helping to damp any unwanted resonances. The powerful neodymium motor easily controls the coil and dome during the excursion cycle resulting in near perfect pistonic motion and superb accuracy. A tuned rear cavity extends the tweeter's low frequency response for a broader usable frequency bandwidth.
Whether you're a critical listener who notices the finest of audible details or if you're wanting to experience unparalleled sound quality so fantastic it will change your relationship with music, the A Series has what you discerning ears require.