DD Audio Recognizes Top 10 Domestic and International Dealers of 2018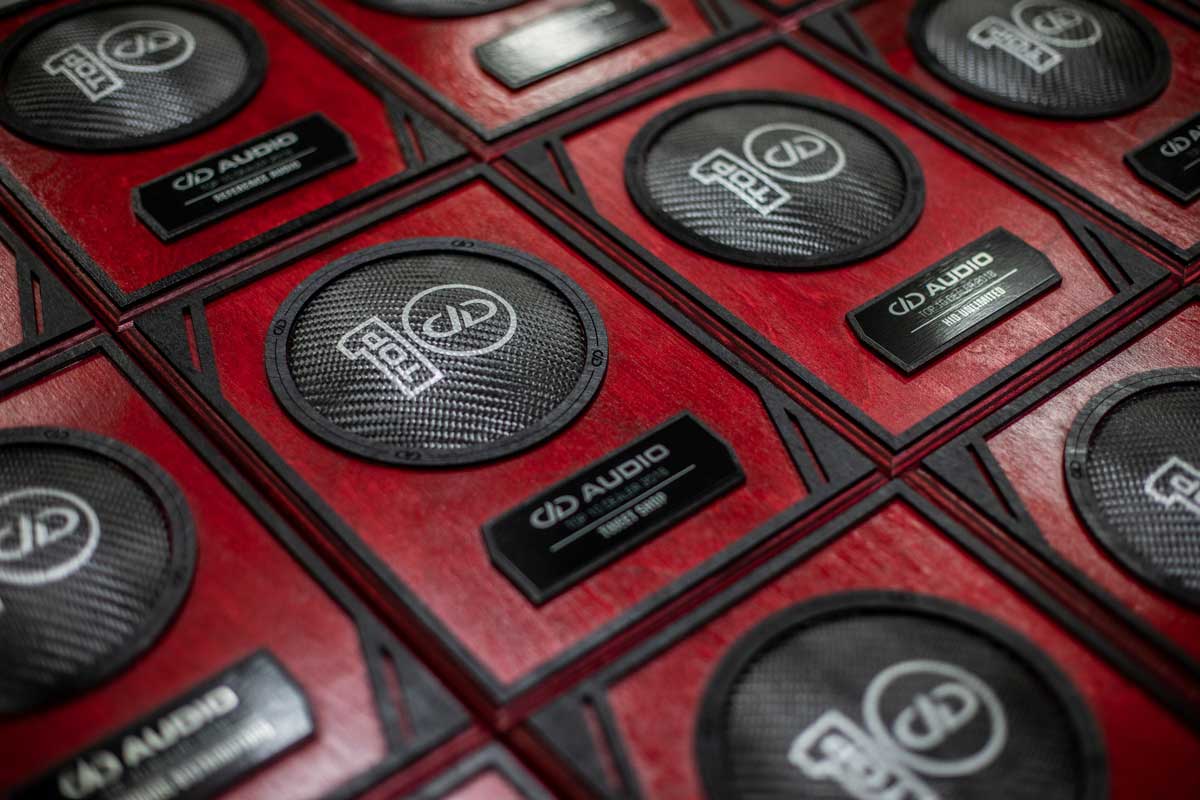 DD Audio Recognizes Top 10 Domestic and International Dealers of 2018
February 7, 2019
PRESS RELEASE
Oklahoma City, OK, February 11, 2019 — It's 2019! While there are no flying cars or off-world vacation destinations, DD Audio is already seeing an unimaginably strong future for its partners and itself. Domestically, DD Audio is exclusively a brick and mortar brand that doesn't force its dealers to compete with online marketplaces for sales of its products. Internationally DD Audio only partners with select distributors they feel provide the highest level of technical and sales support to their customers. This business approach has fostered a loyalty and passion that can't be won with cheap sales gimmicks and two-bit slogans.
Each year more and more shops see the relationship DD Audio has with their dealers; they recognize the mutual respect, appreciation, and trust shared by the two institutions, and want in. 2018 was no exception. With the support of their worldwide dealer network DD Audio was able to realize significant growth in every product category.
As with previous years, DD Audio will be presenting custom commemorative plaques to their Top 10 Domestic Dealers and Top 10 International Distributors of 2018. This year's plaques were designed and made 100% in-house by hand… and some machines… and lasers.
DD Audio would like to thank everyone who had a hand in making 2018 an all-around successful year. Let's face 2019 with even greater spirit.
Domestic Dealers:
HID Unlimited – Orlando, FL
Tweet Shop – Mobile, AL – Third Consecutive Year
Custom Sound Works – Lubbock, TX – Third Consecutive Year
Extreme Soundz – Lumberton, NC – Third Consecutive Year
Lawson's Car Audio – Augusta, GA
Car Tunes Of The Shoals – Muscle Shoals, AL
Poptronics Distributors – Baltimore, MD
G's Audio – Del Valle, TX
The Audio Edge – Bossier City, LA
Advanced Car Audio – Pascagoula, MS
Distributors:
Burrell Marketing Group NZ LTD – New Zealand
Posi-Lectric – Tahiti
MD Audio – Ecuador
Ellite International – India – Second Consecutive Year
Audio Import Group – Europe – Third Consecutive Year
NCMB – China – Third Consecutive Year
Reference Audio – South Africa – Third Consecutive Year
Autorama – Argentina – Third Consecutive Year
DD Russia – Russia – Third Consecutive Year
Davisa – Panama/Columbia – Third Consecutive Year