DD Audio Recognizes Top 10 Domestic and International Dealers of 2016
March 24, 2017
PRESS RELEASE
Oklahoma City, OK, March 23, 2017 — DD Audio will be recognizing their top domestic and international dealers for 2016 with commemorative plaques that were proudly designed and manufactured at their Oklahoma City headquarters. The entire staff at DD Audio is dedicated to engineering and building the types of products that installation experts use to create the best custom audio systems on the planet, and they feel these plaques symbolize the partnership with their dealers in making people's lives sound better. DD greatly appreciates not only their top dealers, but all of their dealers for their continued support. Honoring their top dealers is just a small way for them to say thank you and congratulations on a great year. DD is honored to have such a supportive dealer infrastructure the they're looking forward to collaborating and shaping the 12 volt industry together for years to come.
The Top 10 Domestic Dealers:
Cartunes Audio, Video and Security – Roundrock, TX
Audio Express – San Antonio, TX
Audio Extremist, LLC – Oklahoma City, OK
Performance Car Audio – Beaumont, TX
GLD Car Audio and Fabrication – Forest Hill, TX
Desiard St Pawn and Car Audio – Monroe, LA
Tweet Shop Car Audio – Mobile, AL
Extreme Soundz – Lumberton, NC
Custom Sound Works – Lubbock, TX
Liberty Auto Restyling – Hinesville, GA
Top 10 International Dealers:
Oy Audio – Import – Finland
Pro Audio – Mexico
Audio World – United Arab Emirates
Murtas– Turkey
OUSI – China
Autorama – Argentina
Industrial Trade Co. – Russia
Reference Audio – South Africa
Davisa – Panama
LPF Industries – Australia
Use the DD Audio Dealer Locator to find your nearest DD dealer!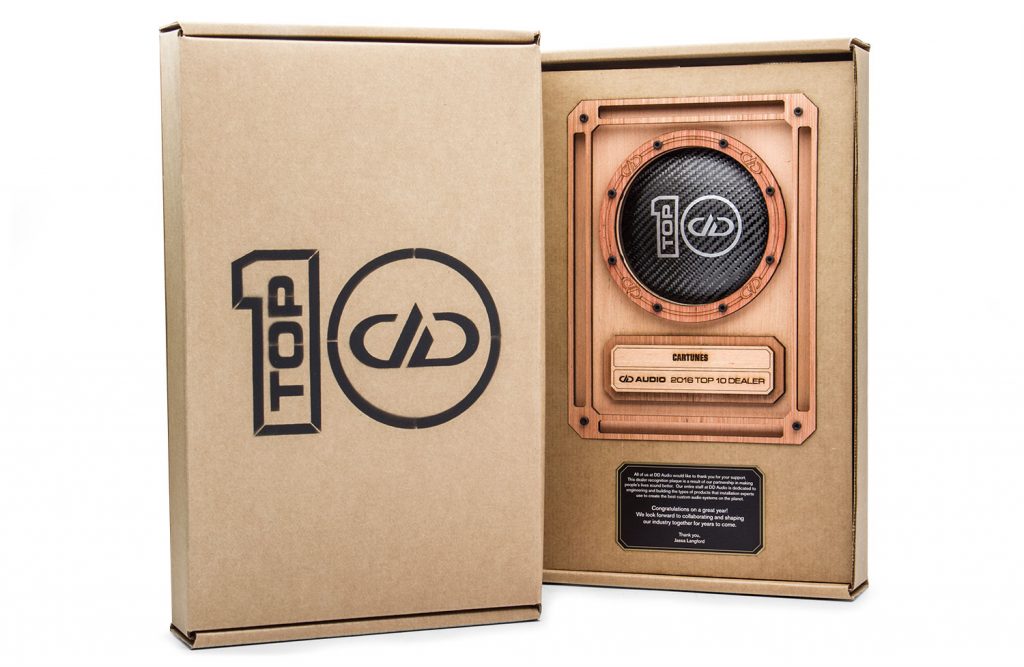 Don't Settle for Average. Upgrade Your Sound™