PRESS RELEASE
DD AUDIO®, manufacturer of quality mobile audio for the masses, is making it easier than ever to experience Superior Motorcycle Audio on Harley-Davidsons® with DD AUDIO's new amplifier brackets and OEM radio EQ flash.

Designed in-house and manufactured in Oklahoma City, OK, the HDSGBKT and HDRGBKT amplifier brackets fit 2014 (and up) Harley-Davidson® Street Glide and Road Glide motorcycles, allowing DD AUDIO's D4.100a amplifier to easily and securely mount in stock fairing locations without any modifications. Factory bracing and bolts are used to secure the brackets in place eliminating the need for extra bracket mounting hardware.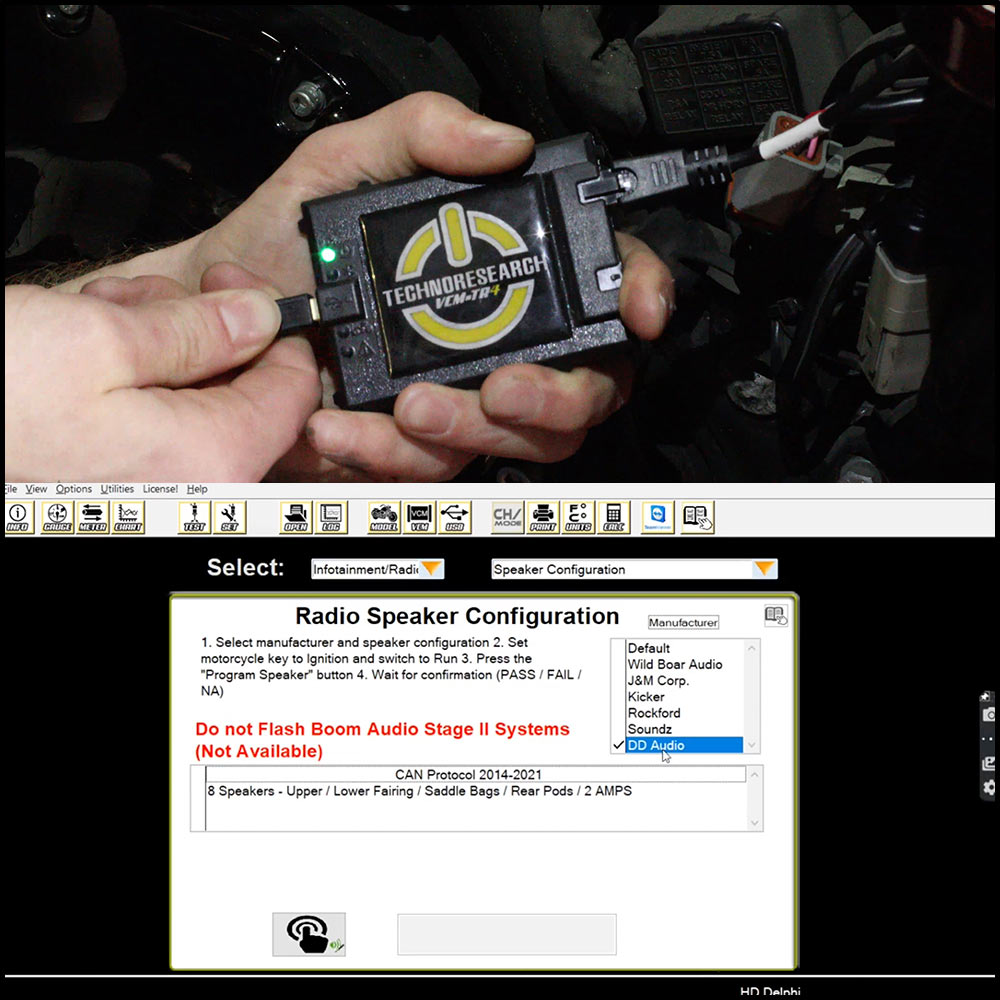 Once the amplifier is installed you can make sure it's getting the proper input signal by flashing it with TechnoResearch's Centurion Audio module and the DD AUDIO radio EQ flash. The TechnoResearch Centurion Audio module allows an installer to custom configure the OEM infotainment system on 1995-2021 Harley-Davidsons®. Additionally, technicians can monitor select engine parameters and read and clear diagnostic trouble codes.
Be on the lookout for more exciting motorcycle specific products to come soon, and for a live demo come to the DD AUDIO booth at the Black Wall Street Rally, May 13-14 in Tulsa, Oklahoma.