DD AUDIO's Amplifier Repair Apprenticeship Program Gets State and Federal Recognition
June 8, 2023
Thursday, June 8, 2023 – Oklahoma City, OK – DD AUDIO®, a manufacturer of high-quality mobile audio products announces their newly registered Apprentice Program, in association with the Oklahoma Office of Workforce Development (OOWD), Oklahoma Department of Commerce, Oklahoma Manufacturing Association (OMA) and the US Department of Labor. DD AUDIO's highly acclaimed service department will soon be home to a training program for promising individuals seeking to start or expand on their career in electronics repair.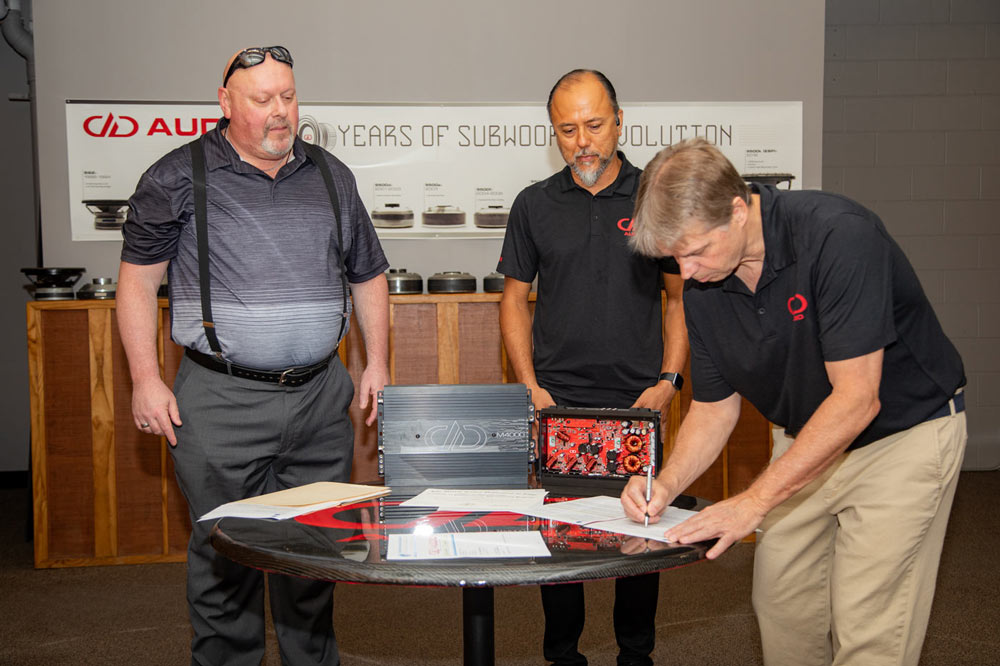 DD AUDIO has always provided in-house repair for their amplifiers and subwoofers to authorized dealers as part of their unwavering commitment to quality and sustainability. In late 2022, with improved workflows and staffing, the department was able to meet the growing demand for compatible brand repair to their dealers. As demand grew DD AUDIO was able to open up the program to the general public. The lack of repair capacity in the mobile audio industry continues to reveal new demand for repair services, which has contributed to steady growth, requiring additional staff. This necessary staff expansion has presented challenges in the state of Oklahoma where DD AUDIO is headquartered.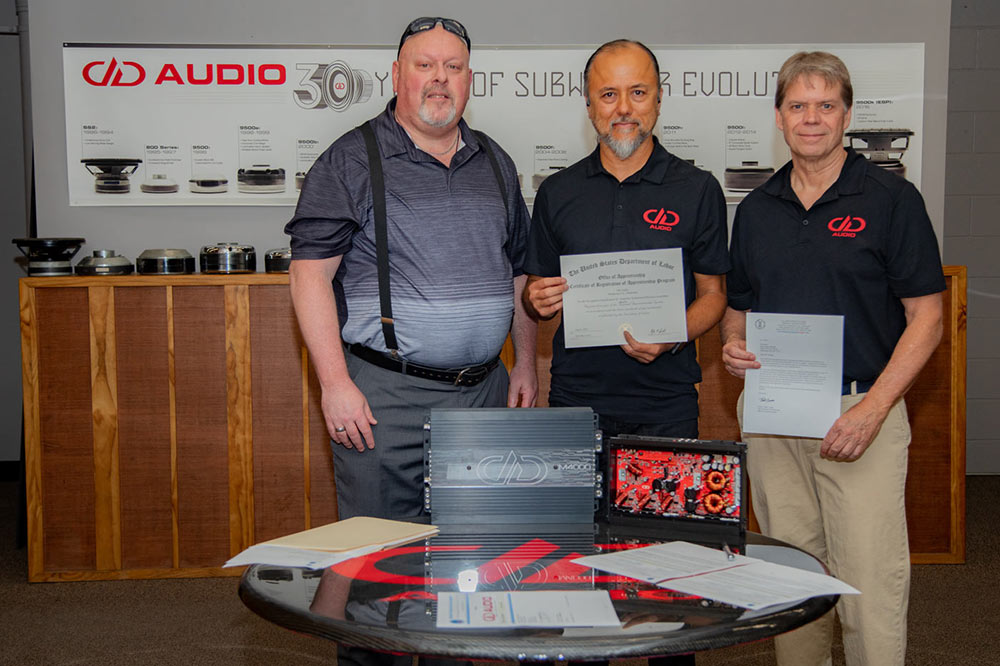 The educational pipeline for electronics repair once provided by technical trade schools has narrowed to the extent that no relevant programs exist in the OKC Metro. DD AUDIO's attempts to partner with trade schools to create programs never got off the ground. Undeterred, DD AUDIO shifted its focus in-house, where they already have a team consisting of the most experienced problem spotters and solvers in the industry. If DD AUDIO couldn't recruit from programs, they would have to establish their own program to provide new opportunities to apprentices while servicing customer electronics. This would of course not be an easy path.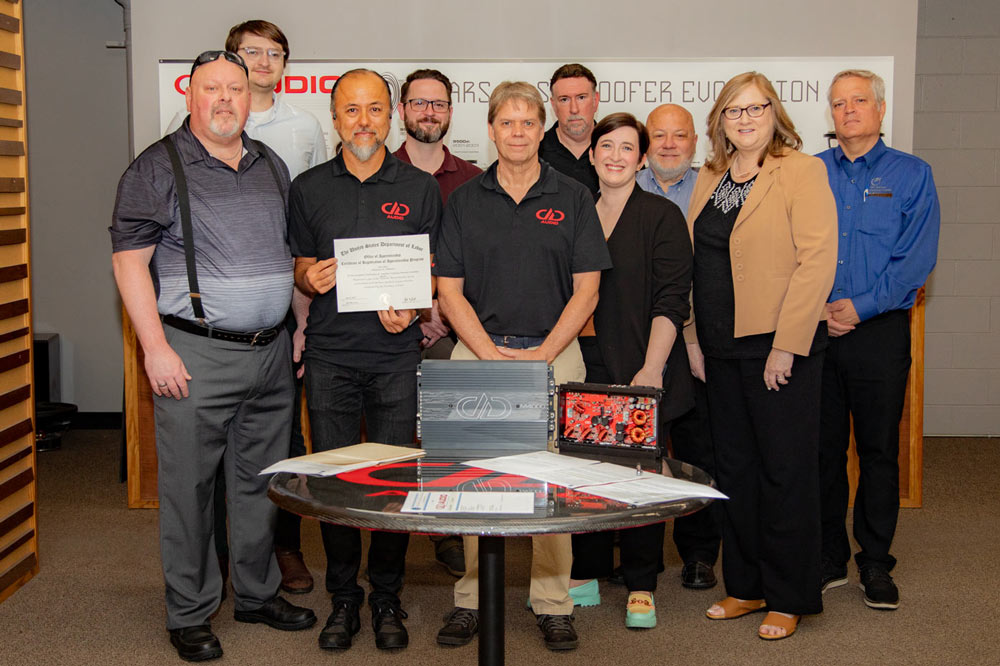 Through direct, active engagement with the OOWD and Oklahoma Department of Commerce, DD AUDIO was able to navigate the myriad of requirements for creating an apprenticeship program. The OMA, via their partnership with Harrison Consultants, helps members like DD AUDIO to satisfy necessary requirements to register programs through OOWD and the US Department of Labor.
DD AUDIO is now adopting the process that will successfully guide candidates through the newly registered apprenticeship program, with the oversight of educated and experienced professionals determined to produce quality technicians capable of providing quality service.
Click Here to learn more about DD AUDIO's in-house Subwoofer and Amp Repair Services