DD AUDIO's Latest Motorcycle Kit Splits Bag Space with Smooth Bass
May 31, 2022
Every square inch of space matters when you ride. Whether you're going to the corner-store for a six-pack or going into the desert for the weekend, you need room in your saddlebags to keep the adventure safe and fun. Should you have to sacrifice this space for good audio or worse, sacrifice good audio for the space? DD AUDIO doesn't think so, and that's why we've built a better, smarter bag/speaker mounting system. With the USA Made HD8-SBK you can split your bag in two: one half for space and one half for bass.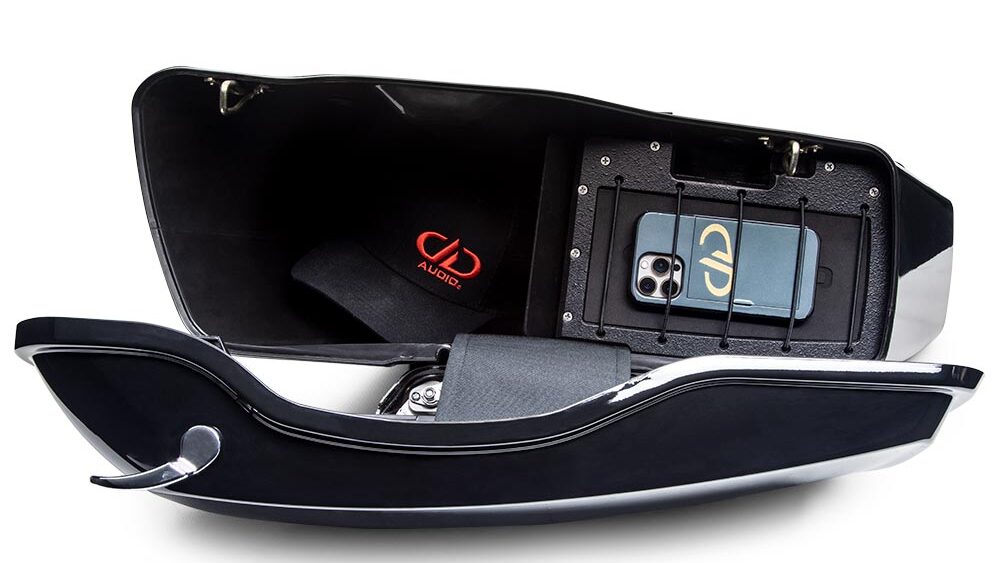 Unlike other kits on the market, the HD8-SBK completely encloses the speaker while taking up minimal bag space. Riders can store bulky items and sensibly packed loose items in the front of the same bag as their fully enclosed 8" speaker without serious concern for the items or the speaker. The HD8SBK also features a built-in utility tray with bungee straps, so riders can easily secure and quickly access small items stored in the bags. To protect the speaker's outward facing soft-parts from rocks and debris, DD AUDIO has included a striking black powder coated aluminum 8" DD grill.
The HD8-SBK has been tested relentlessly and underwent a thorough prototyping phase to ensure the best possible performance and bass response. It was also built with versatility in mind, giving you a nice range of options for your two 8" woofers (one in each bag). Riders looking to experience superior motorcycle audio can choose from DD AUDIO's VO-W8, VO-XN8, VO-MN8, VO-M8 and RL-SW08, all of which are water resistant, reliable and offer their own unique sound.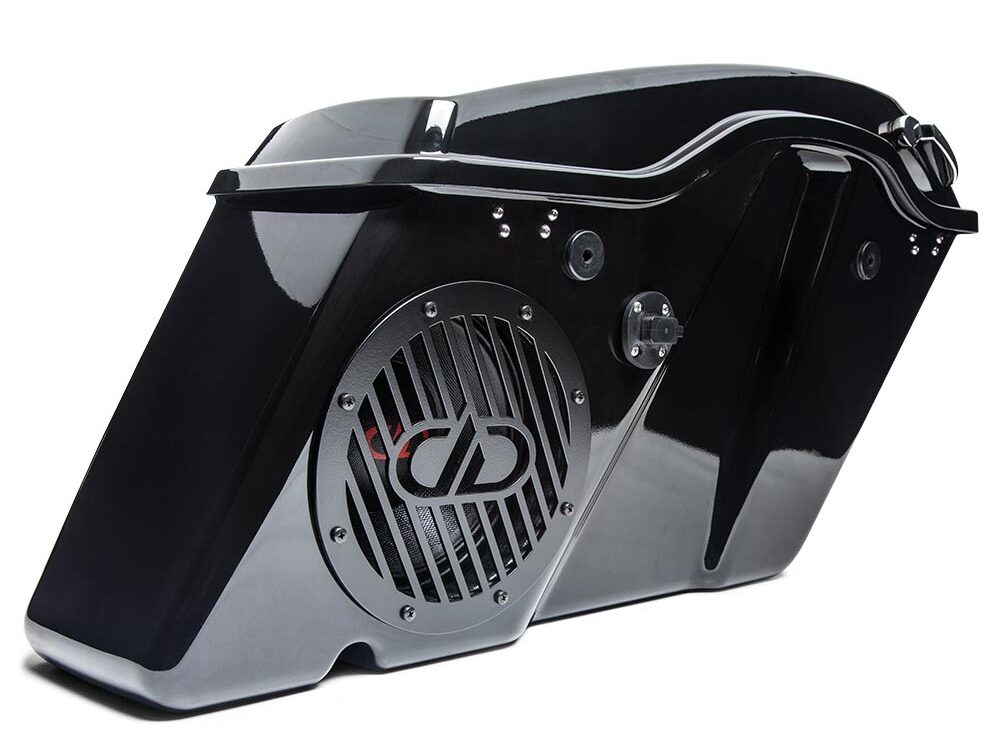 The clean design was tailor made for stock saddlebags on Harley-Davidson Street Glides, Road Glides, Ultra Glides, Electra Glides and Road Kings from 2014 to today. With professional installation, this USA Made kit will fit like a glove and look as if it came included fresh off Harley's US factory line. From the quality build to smart design features, there truly is no comparison to other mounting brackets on the market which can cost more and offer far less.
Features:
Made in the USA
CNC Machined
Powder Coated Aluminum Grills
Stainless Hardware
Woofer Enclosure
Small Item Tray
Router Templates Included
Click Here for even more info on the HD8-SBK!
READY TO RIDE THIS SUMMER? Click here to see what your motorcycle is missing!