DD Audio's Upgrade Your Sound™ Retail Audio Displays Now Shipping
April 4, 2017
PRESS RELEASE
Oklahoma City, OK, MAY, 10 2017 — The anticipated DD Audio "Upgrade Your Sound™" retail audio displays are now shipping to authorized DD dealers across the nation. DD is offering multiple display configurations enabling their dealers to pick the version that best suits their needs. The displays will be available in freestanding and wall mounted versions. All versions will showcase some of DD's core products for upgrading OEM and sub par aftermarket audio systems along with an LCD display for showing informative product videos and marketing materials.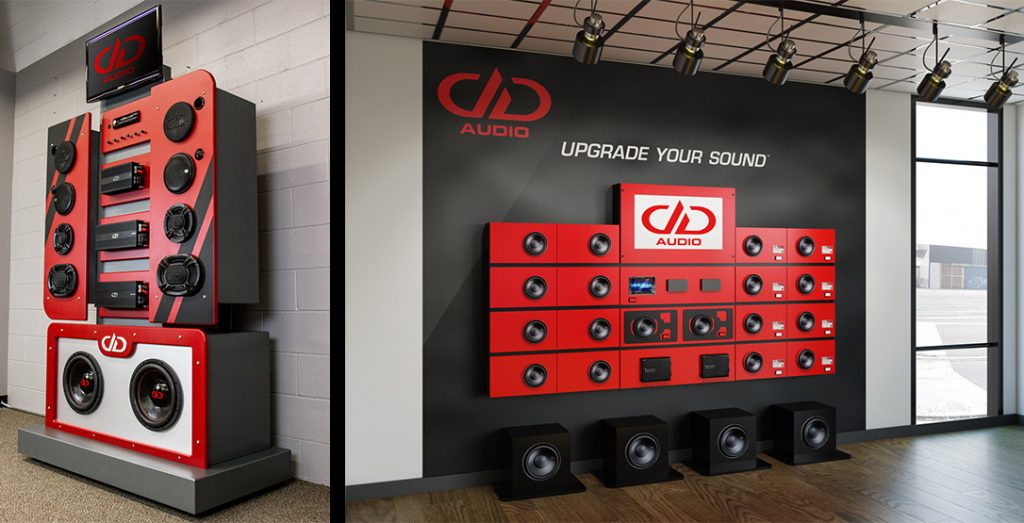 The displays will be aesthetically coordinated with DD's current Upgrade Your Sound™ marketing campaign which includes promotional items, in-store product posters, and apparel. All products on the displays will be active allowing customers to hear and play with different combinations of products.
The freestanding version will be constructed of high-grade MDF with an auto grade PPG painted finish. It will also be mounted to heavy duty casters giving dealers the ability to easily move the display for store events.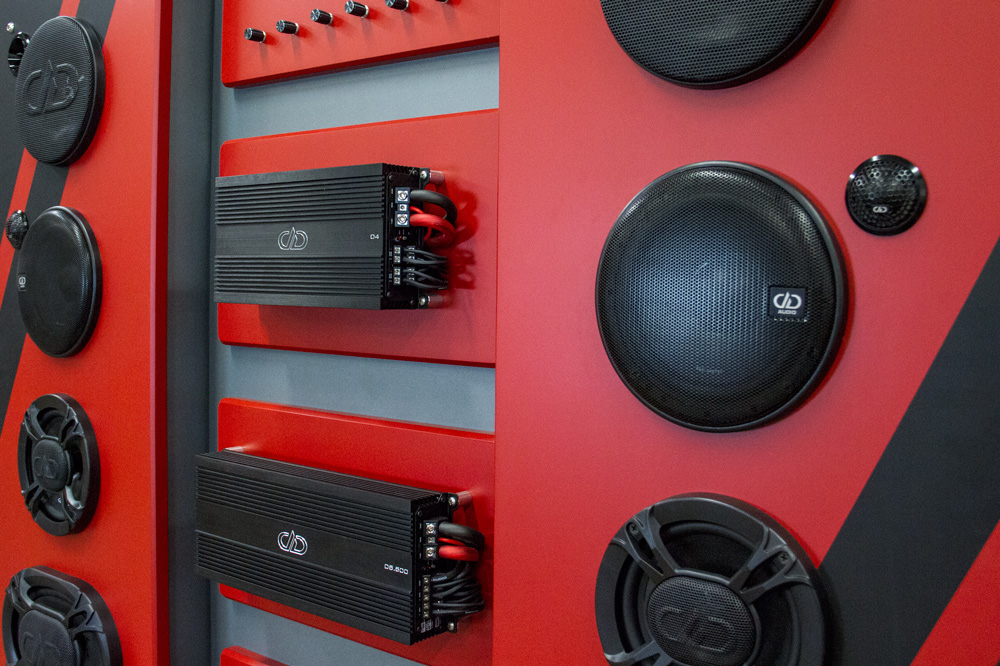 For the wall mounted version, DD has partnered with Avidworkx, a provider of leading edge retail consulting and display design, to bring dealers a display program with multiple configuration options. Dealers can get more details on the DD Audio/Avidworkx display program here.
To further incentivize dealers to dedicate a piece of prime showroom floor real estate to a DD Audio display, DD is offering a showcase program. The program will include FREE display product with the purchase of backing product, plus a 5% Volume Incentive Rebate will be offered for the first year. The showcase program will help to defray the dealer's initial investment in the display. The Upgrade Your Sound displays are currently available for order. You can contact a DD Audio Sales Representatives for more information on the displays and the showcase program.
Don't Settle for Average. Upgrade Your Sound™