Shop Name: Audio Exclusive
Shop Location:  Calle La Casilla, 3 18640 Padul, Granada, Spain
Owner's Name: Michael Thomas Da Costa
DD: How long have you been in business?
Audio Exclusive: Since 2000.
DD: How did you get started in car audio?
Audio Exclusive: I began as a hobbyist in 1996, focusing first on SPL, then applied that knowledge to SQ and continued learning about it.
DD: What made you decide to do car audio for a living?
Audio Exclusive: It's all about passion for good sound. I was doing some good mixed SQ/SPL installs for my friends and turning professional was the next step. I started with IASCA in the late 90's and dB Drag in the 2000's until now. At the moment I'm getting interested in EMMA.
DD: Does your shop specialize in anything specific?
Audio Exclusive: The name is Audio Exclusive, so it's pretty simple, but customers always want more, asking "could you please have a look at this or that?" We like to provide quality service, so we often help out. Of course, in major installs we usually redo the whole car anyway, but our focus will always be audio!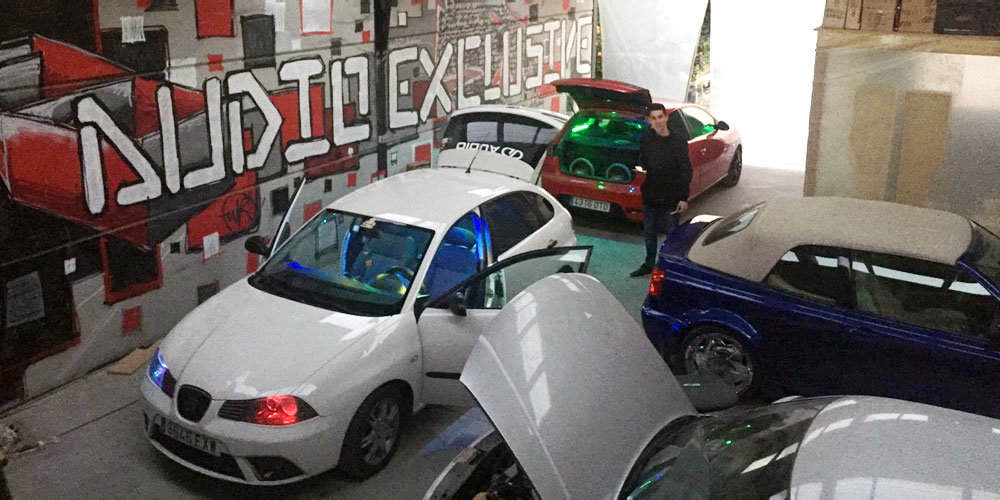 DD: How long have you been a DD Audio dealer?
Audio Exclusive: I worked as a reseller in another shop, but became an official dealer 4 years ago.
DD: Where did you first hear about DD Audio, and why did you decide to become a DD Audio dealer?
Audio Exclusive: I was on some internet forum when I first heard the name. Later, when I was a reseller I got my hands on some 1512's and a 9915. The results were good and got the job done. Some years after I was looking for more DD products, but they were no longer available in Spain. An official dealer in Italy put me in touch with DD's international sales team. Since then I have used DD for everything (Car Audio, Home Audio and Pro Audio). I always get the results I want and have come to rely on them.
Habla Español? Oprima aquí para leer la versión en español.