Shop Name: CarTunz
Shop Location: 2710 2nd Ave W, Williston, ND 58801, USA
Owner's Name: Greg Fuchs
DD: How long have you been in business?
CarTunz: This marks the year that most only dream of; the year of our 25th anniversary. I (Matt Hermann) have worked for CarTunz for the past four years.
DD: How did you get started in car audio?
CarTunz: I originally got into car audio as a hobby and as a competitor in SPL Competitions. I got to meet a lot of people and made a lot new friends, including the guys at CarTunz.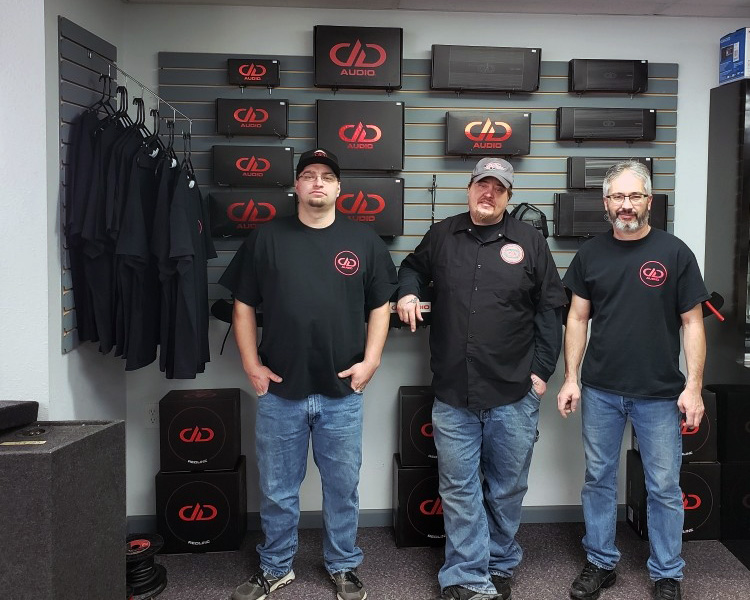 DD: What made you decide to do car audio for a living?
CarTunz: I decided I wanted to work for CarTunz because I wanted my love and my passion for car audio to go from a hobby to a career.
DD: Does your shop specialize in anything specific?
CarTunz: What makes CarTunz who we are is our quality of work and customer service. We are not a "get it in & get it out" company. We will take a little more time and do the job right. Our customers' happiness at the end of the day is what matters most. As a small town audio shop, those customers are the reason we are still around after 25 years.
DD: Where did you first hear about DD Audio, and why did you decide to become a DD Audio dealer?
CarTunz: CarTunz was already a DD Dealer when I met the team. I first ran DD Audio equipment when I was competing. I have ran many other brands of products and nothing else gave me the results/sound/power that I wanted with the durability I needed.