Shop Name: LowLife Custom Car Audio
Shop Location(s): 805 B Lewis St, Oxford, NC
Owner's Name: Owned by Albert "Skeeter" Hughes
DD: How long have you been in business?
Skeeter: We have been in business since November 2018.
DD: How did you get started in car audio?
Skeeter: My interest in car audio began around the age of 13. My neighbor owned a car audio shop and would let help here and there. I became involved in SPL competitions early in 2018 and built custom door panels for my Dodge Ram 2500. Those door panels were a big hit and people started asking me to build some for them, then a friend asked me to work on his 4th order and install a new system, which I was happy to tackle.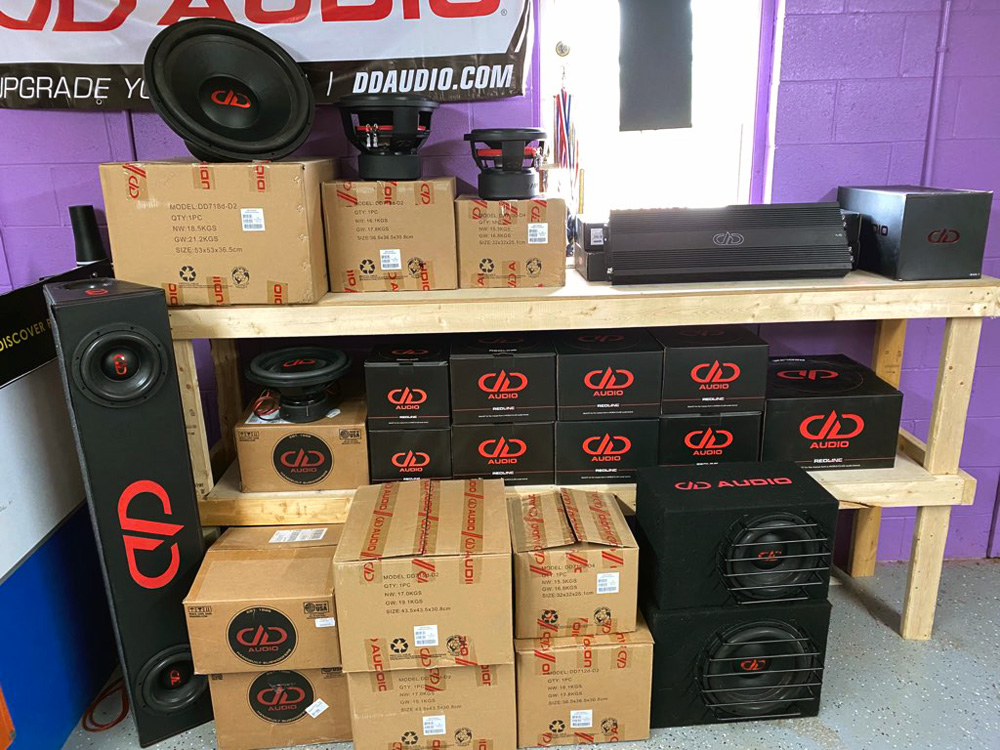 DD: What made you decide to do car audio for a living?
Skeeter: I realized that I enjoyed building systems much more than my day job, and the idea began to form. I worked my full-time job during the day and worked on installs on nights and weekends. An opportunity to rent a small retail space in downtown Oxford presented itself in March 2019. My wife manned the store while I continued to work, then in June I made the leap of faith to run LowLife exclusively. We were terrified!
DD: How long have you been a DD Audio dealer?
Skeeter: About six months.
Most of our neighbors in downtown Oxford hated the noise and we weren't allowed large signage so we moved to our current location where we noticed an immediate uptick in sales. Having a great new location showed us that we needed better brands to match.
DD: Where did you first hear about DD Audio, and why did you decide to become a DD Audio Dealer?
Skeeter: I had bought my first DD Audio speakers in the late 80's, so I already knew that DD stands the test of time and no one in our area carried it, so that was an obvious no brainer. The best decision we have ever made was to fill out that paperwork in March. Many of our clients upgraded to DD Audio and are continuing to go bigger and better. People love the clean crisp sound of the door speakers, the lows of the subs, and the amps can't be beat as far as quality.
I have never had a more rewarding, headache filled, work my butt off job, but I love it and wouldn't want it any other way.
START YOUR SOUND UPGRADE WITH OUR CAR AUDIO UPGRADE GUIDE