Shop Name: Speakerbox
Shop Location: 1803 University Dr NW. Unit C. Huntsville, AL 35801
Owner's Name: Grant Winslow
DD Audio: How long have you been in business?
Grant Winslow: Established in 2011, we have been in business for 10 years.
DD: How did you get started in car audio?
GW: I started working in the Circuit City Roadshop in 2002.
DD: Assuming you were with Circuit City until they closed, did their demise in 2009 push you to start your own business?
GW: I was with Circuit City until just before they closed. When I left there, I worked for a privately owned stereo shop. That is what led me to open my own. I was a stickler for details & quality, and I just didn't see that represented in my area of the country.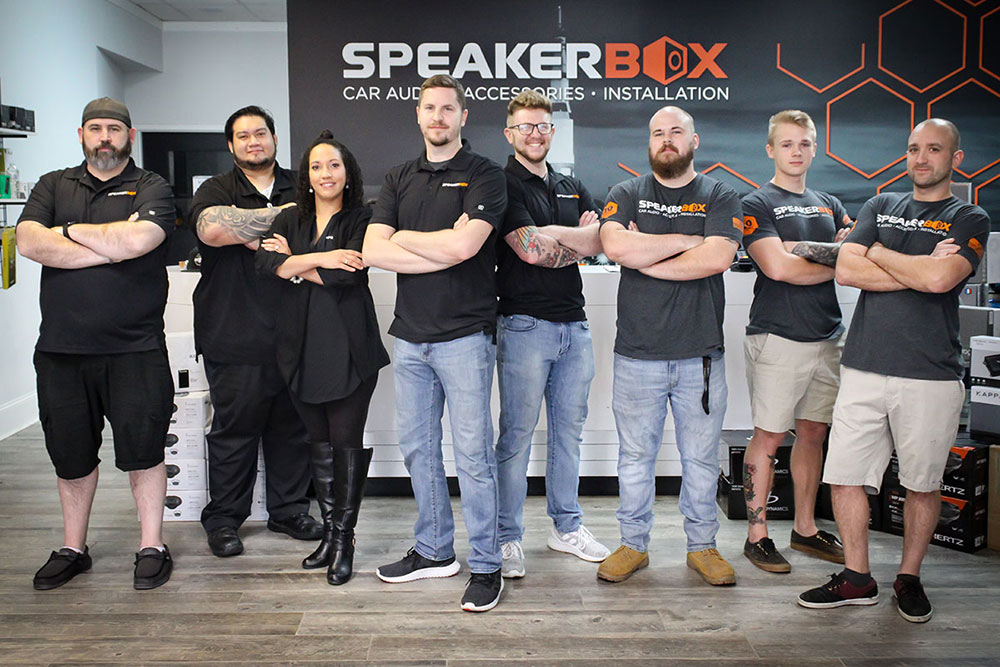 DD: What made you decide to do car audio for a living?
GW: Passionate hobbyist for my teenage years led to a career in 12v.
DD: Tell me one thing about your hobbying teen years that really stood out to you to be so passionate about 12v that you made it your career.
GW: I was mostly drawn to interior customization. Anything I could modify in my vehicle's interior, I would.
DD: Does your shop specialize in anything specific?
GW: We specialize in OEM integration, single seat and front stage DXP, and custom fabrication. 
DD: What DD build do you enjoy doing the most?
GW: DD builds that feature different combinations of 6.5" and 8" subs under rear truck seats have been our favorites, but the LOUD & HEAVY HITTER builds are always fun. 
DD: How long have you been a DD Audio authorized dealer?
GW: About 2 years ago.
DD: Where did you first hear about DD Audio, and why did you decide to become an authorized dealer?
GW: DD Audio has a great selection of amplifiers and subwoofers that complemented our existing lineup very well, and we heard about them through Knowledgefest attendance.
DD: Anything else you'd like to share about your partnership with DD Audio?
GW: Their tech support and service have been excellent!