Shop Name: The Audio Edge
Shop Location(s): 923 Benton Road, Bossier City, LA
Owner's Name: Tony Sabin
DD: How long have you been in business?
Tony: 27 years.
DD: How did you get started in car audio?
Tony: When I was 12 my dad had the first super tuner radio, with the old school 6x9s. He was really into stereos, so I learned what quality sound was at a very young age.
DD: What made you decide to do car audio for a living?
Tony: While the shop always had some mobile audio, the intention was actually to get into home audio with structured wiring for custom built homes. The market, however, was different than anticipated. So, we returned to the mobile audio market and thrived ever since.
DD: Does your shop specialize in anything specific?
Tony: I say we do "music, not noise". While being stuck in a car virtually every day, why not enjoy a unique music experience? Our shop specializes in making the customer happy, we build everything from daily drivers to boats. We like sound quality oriented, but loud clarity is vital.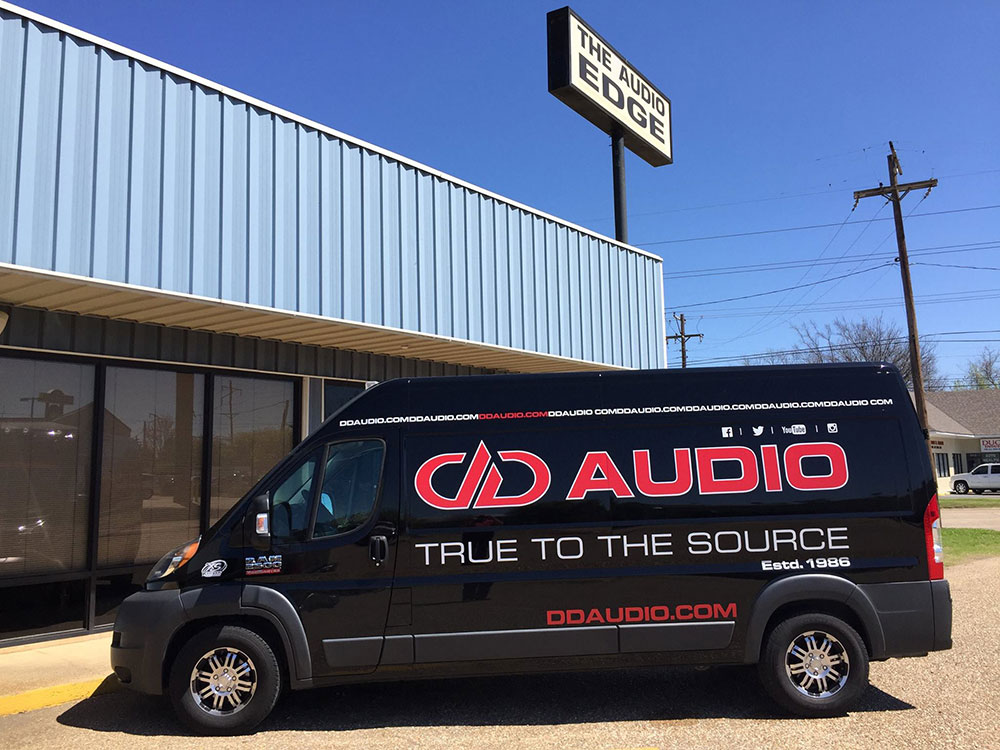 DD: How long have you been a DD AUDIO dealer?
Tony: 15 years.
DD: Where did you first hear about DD AUDIO, and why did you decide to become a DD AUDIO Dealer?
Tony: First heard about them from competition circles. A member of the audio community came through with a pair of 6" subs in the trunk of a Civic. He let me hear them, they sounded like a pair of 10s. We became a dealer in the midst of the oil boom and we started working on trucks left and right. We were amongst the first to outfit a truck with a pair of 8" subs because DD AUDIO subs could handle the power.
DD: Anything else you'd like to share about your partnership with DD AUDIO?
Tony: It is great to be associated with a company built to provide a market channel solely through the specialist. I depend on DD to help me stay competitive with performance and value based products. I support businesses that support me. My knowledge and experience is free and DD AUDIO gives me support by being a total support brand! They always support my shop.
DD: How did The Audio Edge survive covid and the lockdowns?
Tony: I shut down the store in the month of April 2020. I didn't know if I would have a business coming back. But when I did come back, the flood gates had opened. There was a mass influx of business and I'm not sure it has even slowed down yet.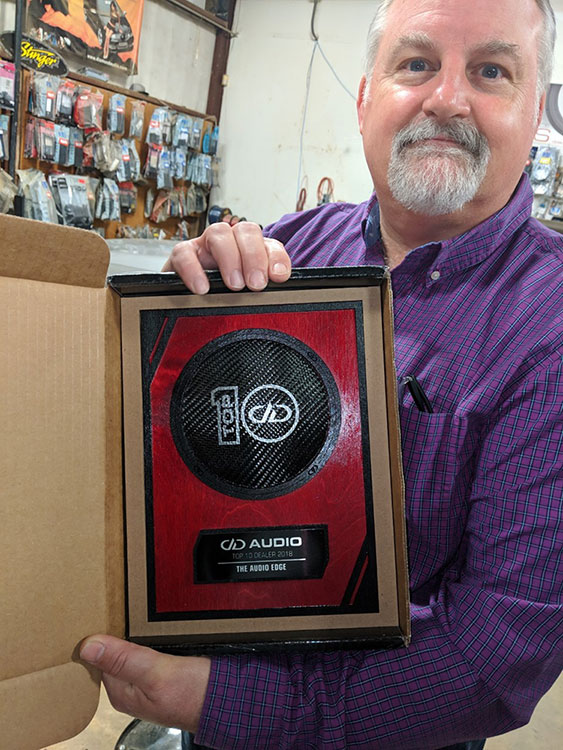 DD: Is there any good advice you can give to our new dealers?
Tony: Have your solutions set up ahead of time: lows, mids, highs. Then take the volume up. Adjust the output to your customer per job. Find out their budget and their expectations. When they need something, but don't know what that something is, educate them. Old fashioned customer service with cutting edge technology. That's what the Audio Edge means.