Shop Name: Traffik Jamz Car Audio
Shop Location(s): 2222 E 74th Ave Unit 5, Denver, CO – 80229
Owner's Name: Sam Perez
DD: How long have you been in business?
Sam: Since 2006.
DD: How did you get started in car audio?
Sam: I got started in car audio when I was 12 or 13. I used to buy electronics at yard sales, and use my mom's and sister's cars as my installation school. Growing up, I was always interested in anything that lit up or had moving parts and wires. I used to build Lincoln Log houses, and take apart my train sets to use the lights out of the electrical signs to light up what I built.
DD: What made you decide to do car audio for a living?
Sam: After catching the car audio bug at an early age, I told my mom that this is what I was going to do for a living, and that someday I would have my own business. Of course, she didn't believe me at the time.
DD: Does your shop specialize in anything specific?
Sam: My shop specializes in custom builds, fiberglass, stack fab, etc., but we do everything from basic installs, Interlock systems, as well as hydrographics.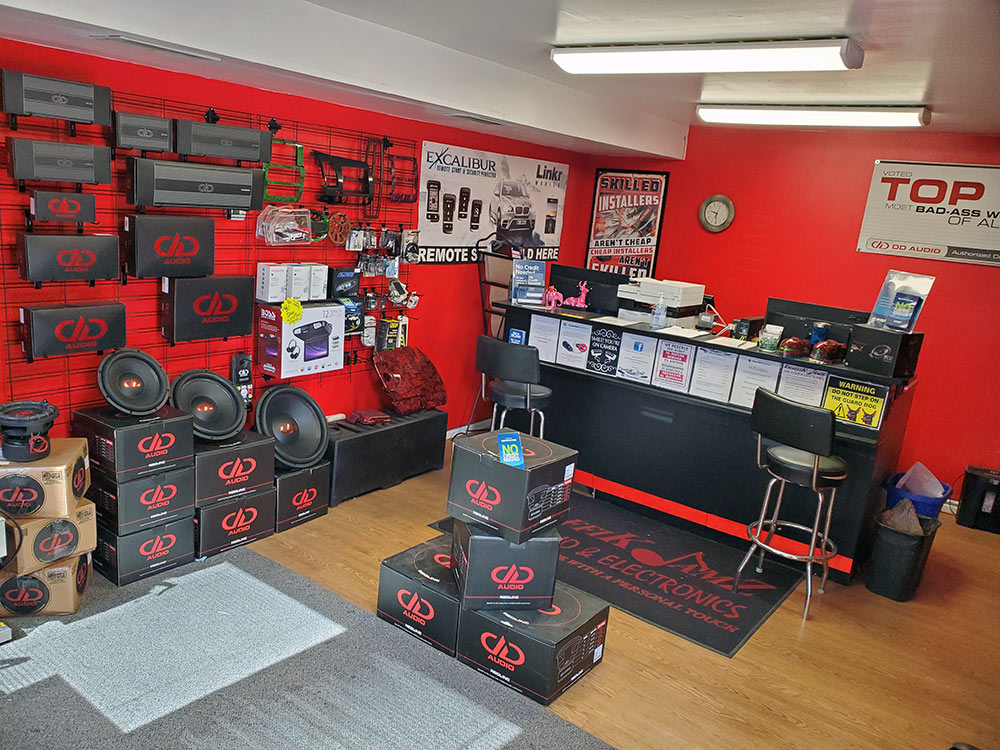 DD: How long have you been a DD Audio dealer?
Sam: We have been a DD Audio dealer for over 5 years.
DD: Where did you first hear about DD Audio and why did you decide to become a DD Audio Dealer?
Sam: We first heard about DD Audio after a representative sent me several emails about the brand, but we were a big dealer for another brand at the time. When that brand suddenly decided to pull their line from everyone in order to reel in the online sales, I was left without a heavy hitter for subs. It just happened that while I was at my hotel room for CES, I got another email from the same DD rep saying that they were setting up appointments to talk to dealers who may be interested in carrying DD. We went up that afternoon and I really liked that DD Audio had a full line of amps, speakers, and subs. After that meeting, the other brands did not interest me. The decision was made to carry DD Audio as our premier line and we have not been disappointed.