December Product Spotlight: Take Your Car Audio from Factory to Fantastic!
December 1, 2016
Available in both coaxial and component configurations the DD Audio E Class lineup is the perfect solution for anyone who wants to take their car audio system from factory to fantastic! These 2-Way sets are designed for efficiency and boast features that deliver outstanding sound quality at a great price!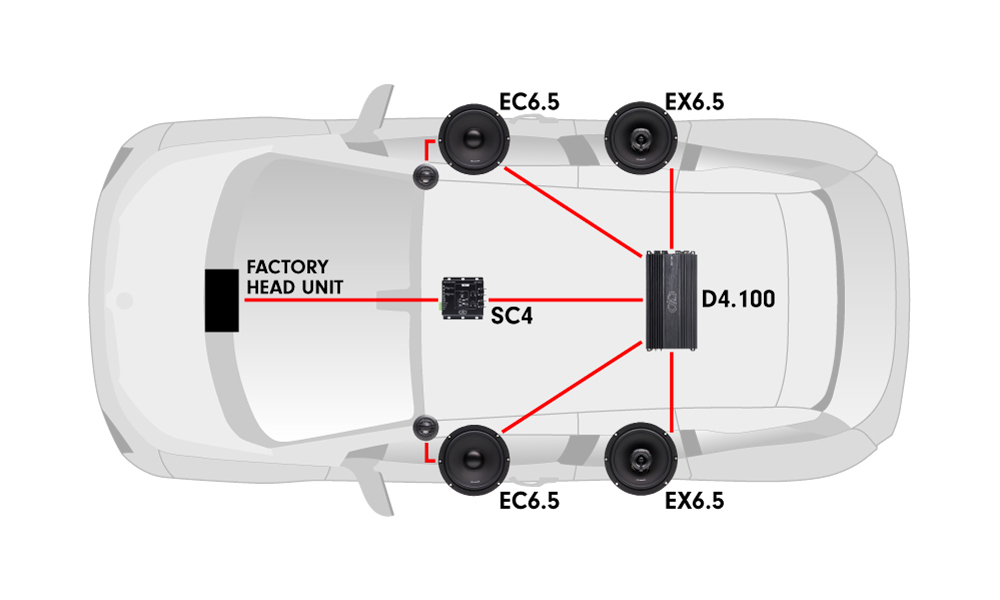 DD uses engineering features usually reserved for esoteric speakers, each 6.5-inch woofer features an injection molded poly cone, rubber surround and flat spider. For reduced inductance, extended high-frequency response and natural midrange clarity, the voice coils feature a double slit aluminum former and the high flux motor utilizing a copper pole cap.
E class, high grade neodymium driven 20mm tweeters help bring out crisp highs and subtle details in your music that you may have never heard before! The EX6.5 Coaxial tweeter uses a Mylar dome while the EC6.5 Component set uses a silk dome!

Included with the EC6.5 component set is a high quality crossover network built with premium components including Mylar capacitors, segmented air-core inductors, film capacitors and poly fuse tweeter protection!
The E class speakers are your go-to option for getting optimum sound quality from today's OEM and aftermarket compact amplifier technology.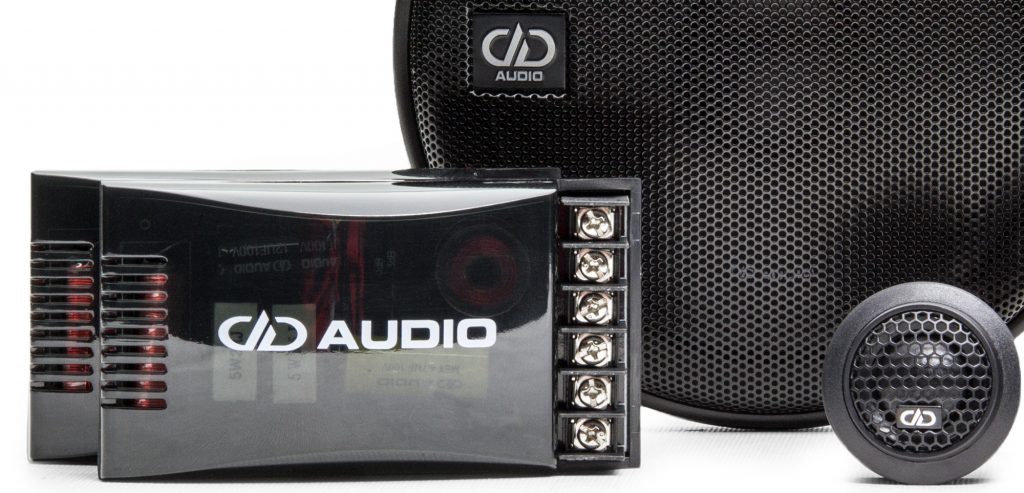 Locate a local DD Audio Dealer for a demo and a free consultation!
Visit the OEM car audio upgrade guide for suggestions to Upgrade Your Sound!
Here is a photo of an after market install with the EX-6.5 Coaxials. Photo and install by Tri County Kustomz.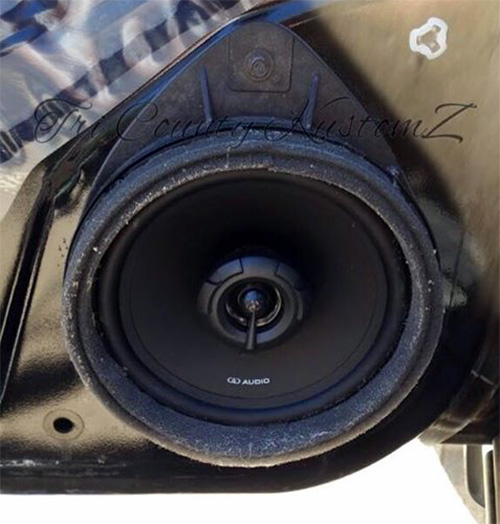 EX6.5 Coaxial Specs:
Driver size – 6.5"
Tweeter Size – 20mm
Power Band – 25-100 Watts
Impedance – S4
Frequency Response – 60Hz-20KHz
Cutout Diameter – 5.6"
Mounting Depth – 2.45"
EC6.5 Component Specs:
Woofer size – 6.5"
Tweeter Size – 20mm
Power Band – 25-100 Watts
Impedance – S4
Frequency Response – 50Hz-20KHz
Woofer Cutout Diameter – 5.6"
Woofer Mounting Depth – 2.45"
Tweeter Cutout Diameter – 1.59"
Tweeter Mounting Depth – 0.53"