Install Highlight: 2004 Seat Leon – Matchless Achievement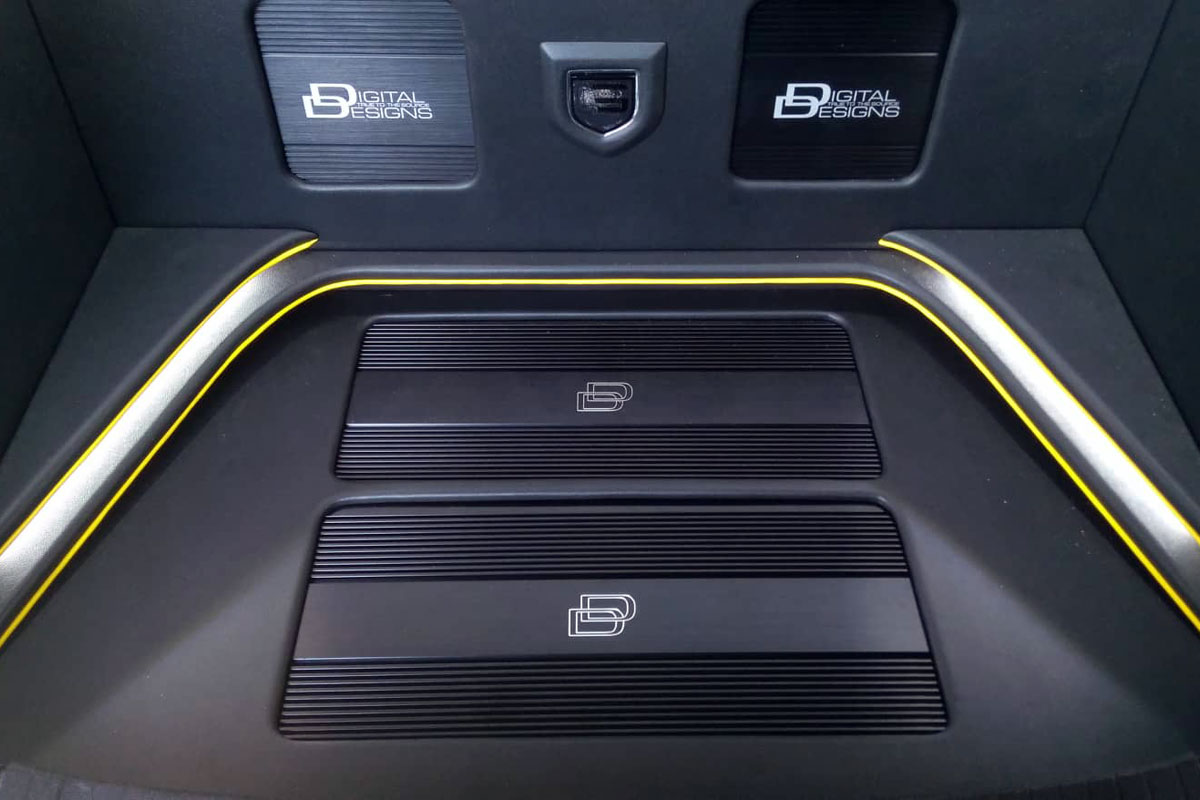 Install Highlight: 2004 Seat Leon – Matchless Achievement
March 18, 2019
Turning out complete audio system after audio system takes a never ending well of talent, creativity, drive and education. Car Audio fabrication is a monumental task for any install technician, let alone a firm that routinely works on the automotive industry's finest offerings such as Bentley coupes or Brabus Mercs. Like adding diamonds to the bezel of a Rolex, the craftsmen at Tuning HIFI Shop, in Slovakia, take already precious possessions and turn them into absolute art.
The equipment list in the vehicle being highlighted today, a 2004 Seat Leon, reads like the ingredient list for a block party, with enough mid and high range reproduction to rival most pro audio systems! With 12 VO-M8's and 4 VO-B1's for just the front stage, not to mention another quartet of VO-M8's and a pair of the venerable VO-B2 tweeters in the boot, this concert array is more than capable of keeping up with the thunder lurking within. Bringing the house down are four of REDLINE 700 series 15" woofers, powered by 2 massive M4a amplifiers. The remainder of the power duties are split between two SS4b's and 2 A5 multi-channel amps, all seamlessly integrated in a sleek amp rack.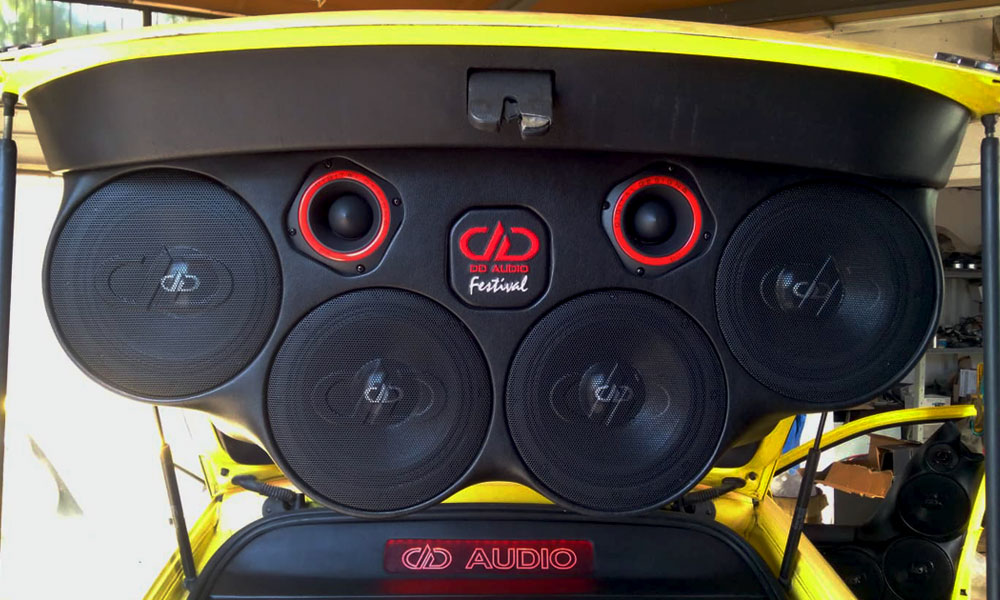 Having first seen our equipment in the lanes during a European dB Drag event 15 years ago, our builder, Gabriel Konde, knew that he had found a company with a long standing tradition of turning out products with "matchless achievement". This relationship led to Tuning HIFI Shop becoming the only authorized DD Dealer in the country! Gabriel states that:
"for our customers we want only the best, most satisfying result. The most important thing for us is to see a happy smile on the face of our customers when they turn on the new DD installation in their cars."
We will keep our eyes peeled, as Gabriel is constantly turning out high quality builds stuffed to the gills with DD Audio products. We would like to thank Gabriel and the whole crew at Tuning HIFI Shop. Your work is an inspiration to the next generation of custom audio enthusiasts!
Sound Equipment List:
16x DD Audio VO-M8 – Voice Optimized Mid-Range 8" Speakers
4x DD Audio VO-B1 – Voice Optimized Bullet Tweeters
2x DD Audio VO-B2 – Voice Optimized Bullet Tweeters
4x DD Audio 715 – REDLINE 700 Series Subwoofers
2x DD Audio M4a – M Series Monoblock Amplifiers
2x DD Audio SS4b – SS Series Multi-Channel Amplifiers
2x DD Audio A5 – Multi-Channel Amplifiers
Check out our full line of Subwoofers!