Simple. Little. Basic. Huge. Booming. Crazy. There is no end to the list of adjectives that get thrown around in the realm of car audio. The problem is that these descriptors are almost entirely subjective. They all mean different things to different people. My Mom believes a single 15" woofer on 1000 watts is crazy. To me, it is entry-level. Subjective. Luckily, some of the fine folks who work in this industry know how to take a subjective request, and manage to not only meet, but fly past expectations. Rob and the crew at Xtreme Autosound (looking at you Tanner Lane and Sonny Bronson) are a prime example of these wonderful sorts of heroes, and it shows in this stealthy and powerful, yet delightfully inobtrusive setup in this manly work brute, a trusty 2006 GMC Sierra belonging to Kenny Pearce of Tavares FL.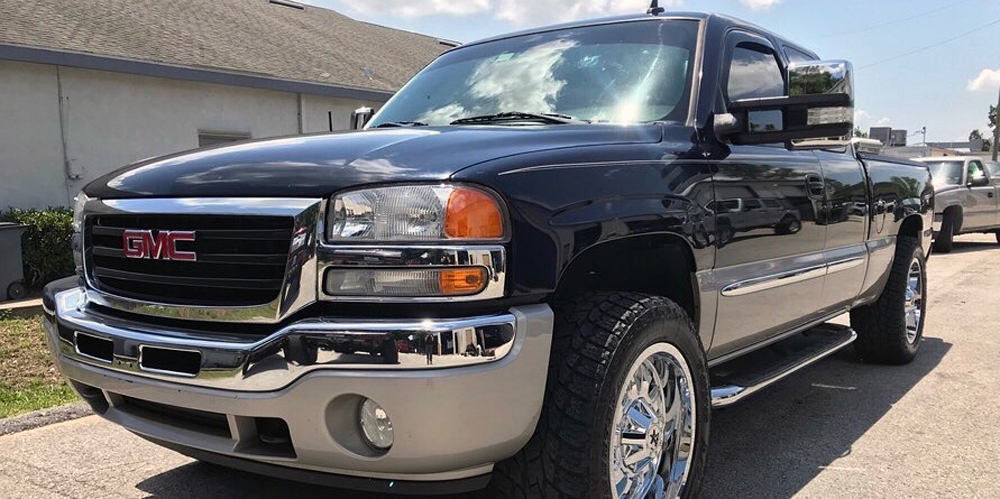 Upon Kenny's initial visit, it was made clear that while the stereo was in need of desperate help, this truck was made for working, so functionality was paramount. A less skilled installation and fabrication shop might not have the skills necessary to stuff a vehicle full of all this DD Audio goodness without it becoming cumbersome and invasive, but Rob and his professional staff tackled the task with aplomb. The results are simple, clean, and could almost pass for stock despite the sheer amount of equipment, absolutely nailing the request from Kenny.
DD Audio Equipment List:
8x VO-M6.5 – 6.5" Voice Optimized Mid-Range
4x VO-B3a – Bullet Tweeter
4x CT28 – 28MM Cloth Dome Tweeters
1x 712a-D2 – 12" REDLINE 700 Series Subwoofer
1x M1b – M Series Monoblock Amplifier
1x SS4b – SS Series Multi-Channel Amplifier
1x C4.100 – C Series 4 Channel Amplifier
1x DSI-2 – Digital Signal Integrator and Processor


All said and done, Kenny can listen to nearly anything under the sun with great fidelity, a full frequency spectrum, and dial the sound in to aural perfection, all without having to give up the rough and tumble nature of his working work truck. It takes a skilled artisan to be able to take a simple request and absolutely knock it out of the park the way that Rob at Xtreme Autosound of Tavares, FL and his staff did. Keep your eyes peeled for more work from them, as anyone who attended the Daytona Truck Meet in June can attest, the fully custom work is equally impressive regardless of what adjective you choose to describe it.
Rock Your Stock With OEM Solutions from DD Audio!