Either Confucius, a Princeton professor, or a motivational speaker (depending on your research) came up with the phrase "Love what you do, and you'll never work a day in your life." This was confirmed in a couple of prior Install Highlight segments featuring the handiwork of our friend and brand ambassador from Sweden, Mr. Matthias Heden, and his outrageous H2. When you love music enough to create it and immerse yourself in it, becoming a DJ is like second nature. But what is one to do when the venue closes and the club falls silent?
What else, but take the party with you!
This month's Highlight covers the 2006 Jeep Liberty Diesel built by the artisans at Mach 1 Audio in Washington, MO. This build contains everything needed to instantly become the life of any parking lot gathering. Having a few builds already under his belt from the staff at Mach 1, this one had to be special, to really bring that DJ feeling wherever the Jeep goes. It took an extensive list of equipment and the mind of a mad scientist to be able to fit it all, but Jon Schmitz and the fine people at Mach 1 are seasoned professionals, with no audio task too great. Contained in this mobile music festival are the following…
DD Audio Equipment List:
Additional Equipment Includes:
Alpine halo 9
Northstar 480
Ohio gen 270A
Addressable LED lighting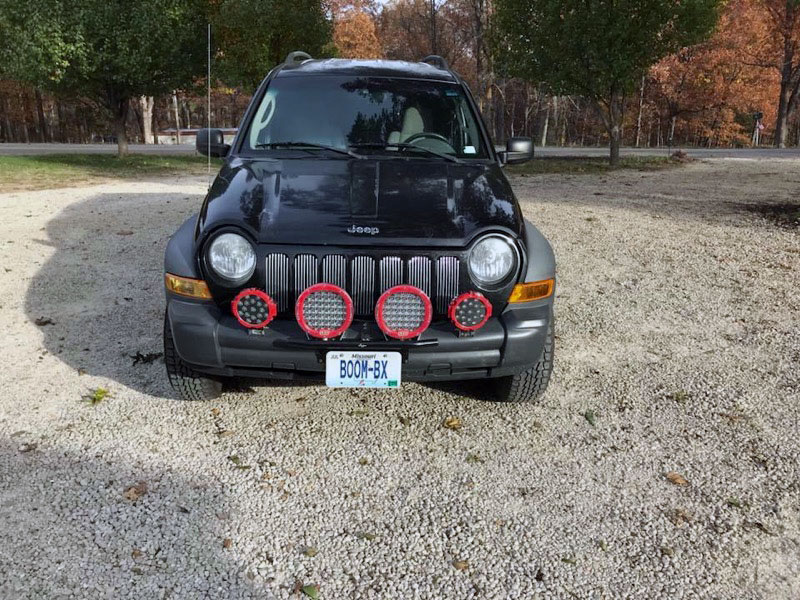 The owner of the Jeep was after something to rival his professional DJ setup, so he sought out some more DD Audio to fit the bill, having been a fan since '06. He was not disappointed. At any tailgate party, or any demo show, this Jeep is sure to impress. Between the execution of the install itself and all of the small but perfect details like infinity mirrors and expert level lighting, this thing will draw crowds for years before needing upgrades.
Hats off to Jon and everyone over at Mach 1 in MO, you have set the bar high, looking forward to seeing more from you all in the future!
INSTALL HIGHLIGHT | WRITTEN BY LEWIS JACKSON | JUNE 2019
Rock Your Stock With OEM Solutions from DD Audio!